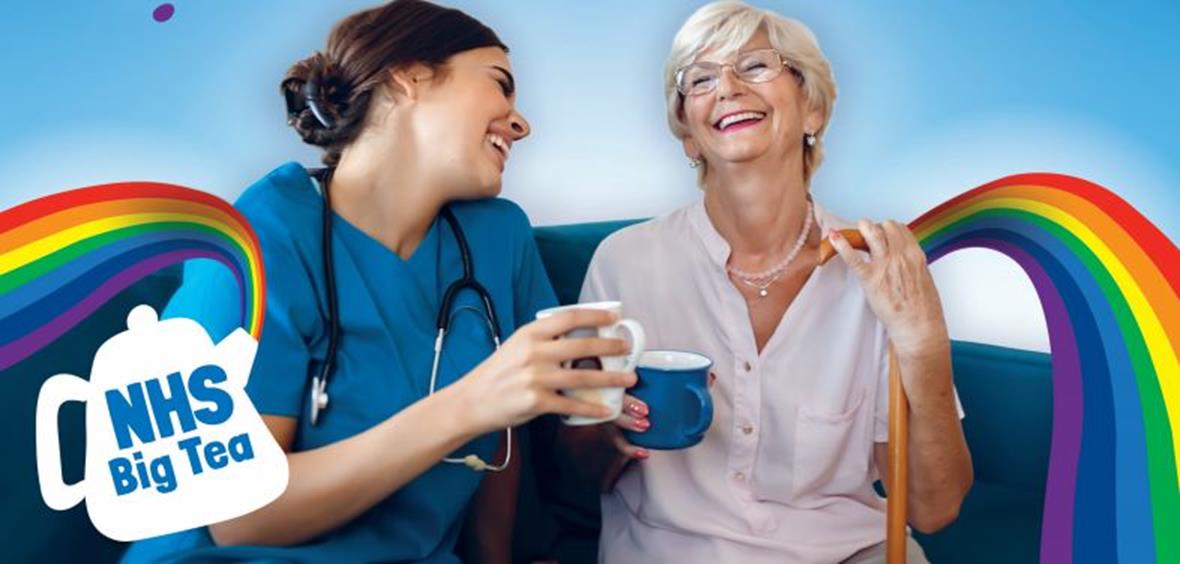 NHS Big Tea
Join a national outpouring of love to raise money for your local NHS heroes
Liverpool Women's Hospital Charity is urging people in Liverpool to join the nation's biggest tea break on 5 July and help raise money for the incredible people in our NHS who've done so much to help everyone get through the pandemic.
Following a year like no other, Liverpool Women's Hospital Charity are asking as many people as possible to get involved in a national outpouring of love and thanks for NHS staff and volunteers on its birthday by hosting or taking part in an NHS Big Tea at 3pm on 5 July.
Each event can be in person or virtual, with the community, friends, family or at work, and is a chance to reflect and say thank you for everything that NHS staff and volunteers have done and continue to do, by taking part in the nation's biggest tea break to raise money for Liverpool Women's Hospital Charity.
You can pop the kettle on at home. Share a pot of tea with your colleagues. Take a flask outside with friends and family. Or rally the whole street with brews, biscuits and bunting. Large or small, your outpouring of love will help care for those who cared for us. Every tea, every penny and every pound could help support our wonderful NHS staff. Every penny raised could champion wellbeing, respite, counselling and more for our NHS heroes.
There are lots of ways to get involved and show your support of Liverpool Women's:
Hold a virtual tea break and ask all attendees to donate £5
Organise a socially distanced outdoor party with your friends and family and ask them to donate £10 each
Hold a bake off with your friends or colleagues and ask for a donation from each participant
Hold a cake sale in the office and ask for donations
Take part in the NHS Big Tea sweepstake with friends and colleagues
You can host it in person or virtually, with your family, community or at work. How will you brew your thank you?
Liverpool Women's Hospital Charity has used the funds they have received to introduce health and wellbeing initiatives for our staff and refurbish staff areas and are urging the public to take part in the NHS Big Tea and enable the charity to continue supporting NHS staff, volunteers and patients.
Please get involved and download the fundraising pack items below to hold your very own NHS Big Tea event: