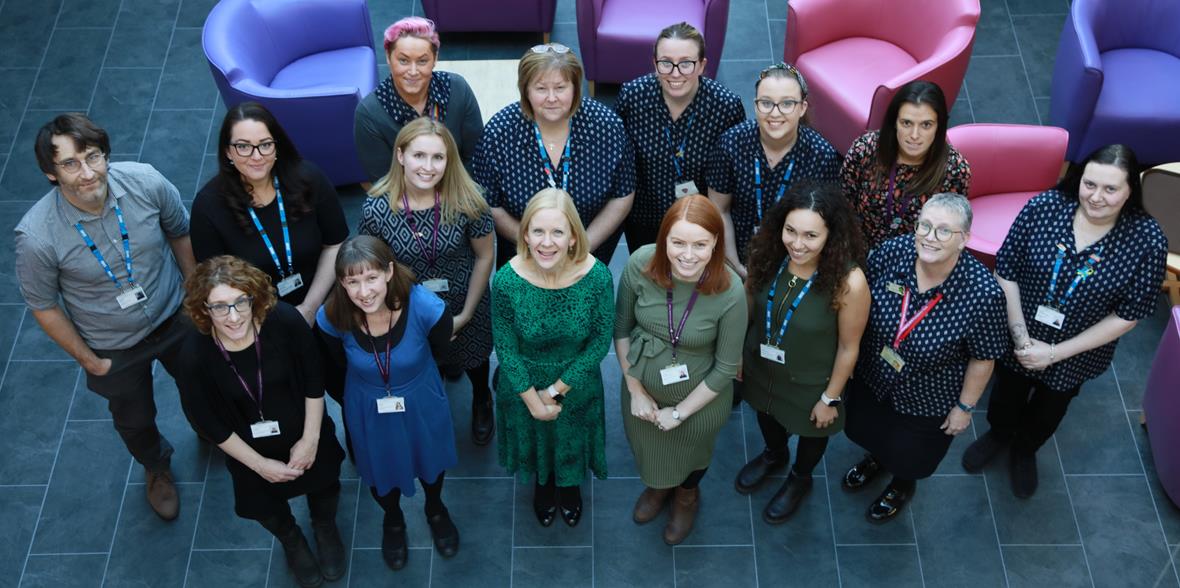 Liverpool Centre for Genomic Medicine (LCGM)
The role of genetics in healthcare is one of the most rapidly expanding areas of development. Liverpool Women's provides a regional genetics service known as the Merseyside and Cheshire Genetics Service - serving a population of around 2.8 million people across Merseyside, Cheshire and the Isle of Man.
It comprises our Liverpool Centre for Genomic Medicine (LCGM) service as well as our Laboratory Services. The telephone number to contact the Liverpool Centre for Genomic Medicine (LCGM) is 0151 802 5003/8. 
The Genetic Laboratory Service based at the Liverpool Women's Hospital site is now part of Manchester University NHS Foundation Trust. For further information visit the following website: https://mft.nhs.uk/nwglh/ 
If you are a Health Professional please refer to: lwft.clingen@nhs.net  
What we do

Our main role is to diagnose and counsel families with possible or known inherited disorders. We receive referrals for families who have or at risk of a having a genetic condition. Our team of specialists support families by providing:
An accurate diagnosis
Information about how a genetic condition may develop
Assessments on the risk of transmitting a genetic condition 
Support for families with understandable information and counselling
Find out what our Genetic Counsellor Jessica Cadwallader has to say here 
Where we work

Liverpool Centre for Genomic Medicine (LCGM) and our Laboratory Services are located within the Crown Street site of Liverpool Women's. 
We offer telephone, virtual and face to face appointments.
We offer appointments in other trusts within Cheshire and Merseyside.
Our clinicians work with other specialist centres within Cheshire and Merseyside so you may see us jointly in other clinic appointments.
Just a little note to say thank you so very much for all your help and kindness during my gene testing. You were so understanding and reassuring and I really appreciate everything you have done.
Links & Downloads
Patient Leaflet
Research
We are a research active department with involvement in many national studies and are members of the Muskateers Memorandum Agreement.  You can view more information here https://sites.google.com/nihr.ac.uk/musketeers.
If you would like to discuss current or future research projects, please contact us and a member of the research team will get in touch.
Research saves lives and improves quality of life. Liverpool Centre for Genomic Medicine patients may be invited to take part in research. A member of the healthcare or research team may contact you about this, or ask your genetic counsellor or doctor for more information.
Covid-19 update:
The Liverpool Centre for Genomic Medicine is working hard to ensure that for all patients, that it is appropriate for, we offer a telephone or virtual clinic appointment during the Covid-19 pandemic. However, many of our patients will need to be seen in person and those patients will receive a letter to let them know that their appointment will be arranged once we are able to offer face to face appointments again.
For patients with rare diseases there is some excellent information leaflets available from the charity Unique: https://www.rarechromo.org/ and from the British Society of Genomic Medicine: