Liverpool Women's Hospital is pleased to announce that they have been shortlisted in a number of categories in the upcoming Health Teach Newspaper Awards that celebrates partnership working, technology and innovations making a difference across health care.
Different teams across the Trust have implemented a number of innovative and creative solutions to enhance patient experience, some of which have been during Covid-19. 
Demonstrating partnership working 'Neonatal Telehealth Partnership' shortlisted in the category of Tech Project of the Year describes the Neonatal Partnership, bringing together Liverpool Women's Hospital and Alder Hey in clinically supporting neonates. When Coronavirus struck, both hospitals had to respond effectively to urgent needs and find new solutions for these immediate challenges. We saw it was essential to implement a telehealth solution to support remote clinical decision-making. If you would like to read more details on Neonatal Telemedicine, Dr Chris Dewhurst, Clinical Director recently wrote a blog on how this started.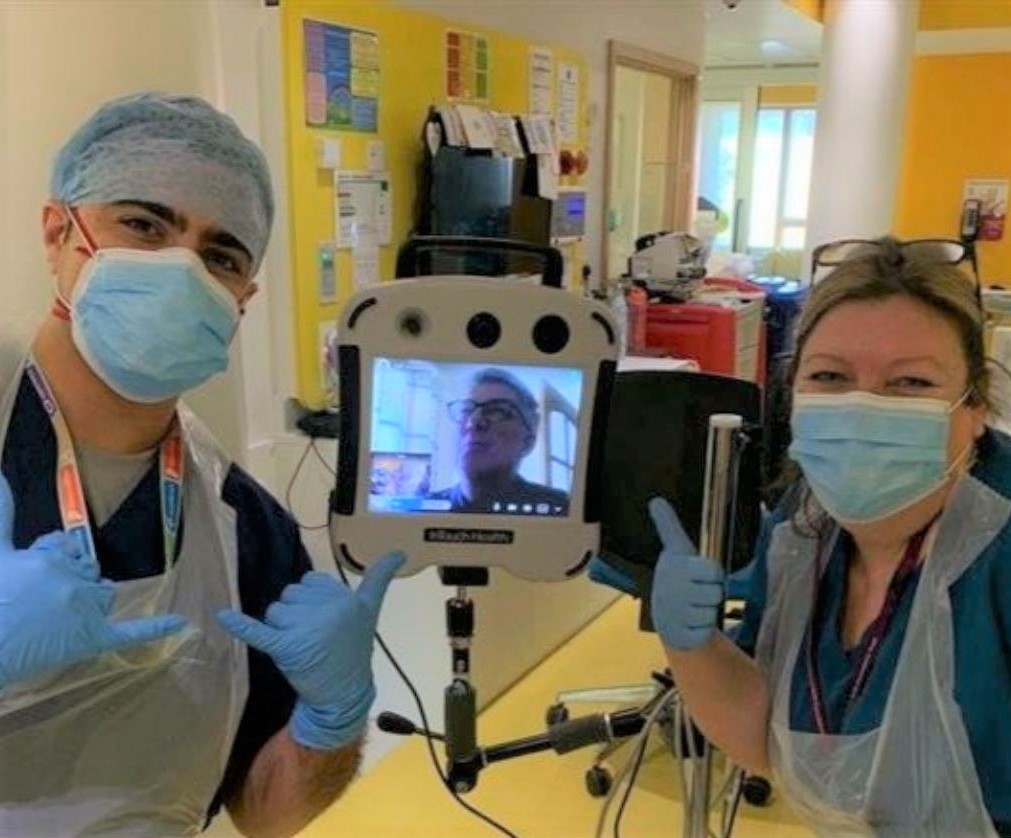 When the Covid-19 pandemic hit the Communications Team at the hospital worked closely with Alice Bird, Consultant Obstetrician to produce a series of short video messages following the immediate changes to Maternity services due to Covid-19. Responding to questions from mothers to be on social media in an interactive way, Ask Alice was born providing reassurance to pregnant women and families at an anxious time through a friendly and knowledgeable face. Over a one month period, 16 videos were produced and viewed 25k times on social media, receiving positive feedback as well as being featured on regional and national news, reaching a total audience of approximately 3.6 million. The response has been shortlisted in the category for Excellence in Engagement and Communications. Videos can be found on the Liverpool Women's Hospital Twitter and Facebook and also on the website Covid-19 Information Hub.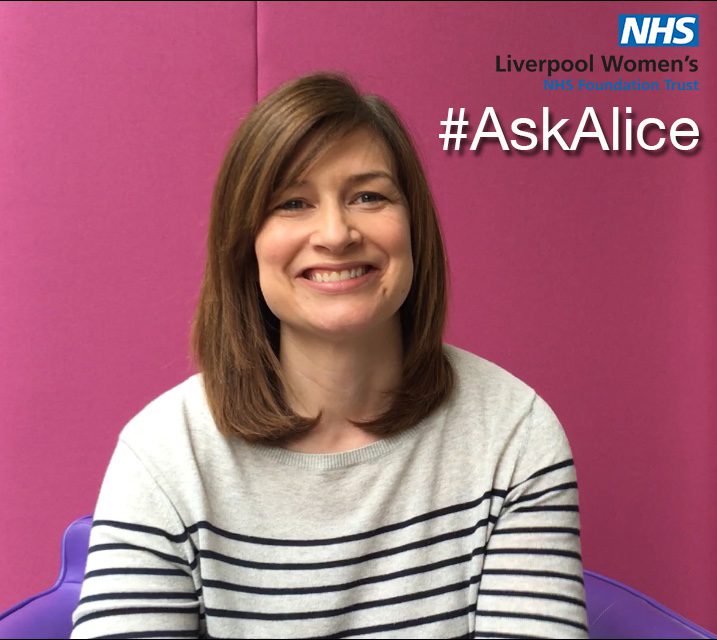 Digital Services have also been recognised for implementing a number of projects across the Trust during Covid-19 the first includes 'Delivering a future-proofed digital upgrade to Liverpool Women's Hospital' shortlisted in the category for Tech Project of the Year. This highlights the work untaken to switch over to a modern digital telephony system which was achieved seamlessly, with just five hours of pre-planned downtime. Minimal disruption was crucial to clinical staff and Trust management with the new system working perfectly from the second it went live.
Virtual Reality (VR) has also been shortlisted in the category Best Digital First Project, presenting an excellent opportunity for patients, carers and relatives of Liverpool Women's to experience the hospital site prior to their visit, providing an immersive experience to reduce anxiety and support the Trusts Covid-19 guidance and social distancing measures.
Earlier this year the Digital Services team also implemented and successfully transitioned to a 'Paper Free Health Record' which has been shortlisted in the category for Major Project Go Live to provide clinicians with immediate access to patient data at point of care.  The digital record is indexed to allow clinicians to easily access and search records. The digitisation of the health record has led to enhanced patient care, reduced costs, improved security and compliance.
Winners will be announced on the 22nd October 2020, visit the HTN website for a full list of finalists.