From an early age I was interested in science and after completing a degree in Biological Sciences I knew that I wanted to specialise in genetics. In order to learn more about genetics in healthcare, I began volunteering at the Genetics lab at Liverpool Women's Hospital where I learnt more about genetic testing and how the lab works. I was soon offered a job as a band 3 Genetic Technologist where I spent my time extracting DNA from patient samples (usually blood). Through my colleagues, I discovered the NHS Scientist Training Programme (STP); a three year post-graduate scheme whereby students train to become Clinical Scientists in the NHS. I gained a place on the Genomics (formerly Genetics) STP and completed the course in September 2019. I now work as a registered Clinical Scientist in Genetics at the same lab which is now part of the North West Genomic Laboratory Hub.
The lab is extremely varied in the services it delivers with a number of teams responsible for testing different genetic conditions. I am currently working on the Oncology team and it is our responsibility to study the genetics of cancers arising in the blood or bone marrow. It is important to note that although we perform genetic testing for oncology patients, this does not mean that these cancers are inherited. In fact, we are looking for genetic changes that are acquired during a patient's lifetime that may be driving their cancer.
What does my job in Healthcare Science involve?
One condition we test for is Chronic Myeloid Leukaemia (CML). Patients with this condition may present with fatigue, weight loss, anaemia and night sweats, and almost all patients have an acquired genetic defect whereby two genes have fused together (these genes are called BCR and ABL1 so the gene fusion is written as BCR-ABL1). Therefore, if a clinician has reason to believe their patient is affected with CML, we can test for this particular gene fusion in the patient's blood or bone marrow and either confirm or rule-out a diagnosis. By confirming a diagnosis of CML, the patient will then be eligible for a specific type of treatment, usually a drug called Imatinib. We could then follow up the patient in the future by testing subsequent samples for the same gene fusion and seeing whether the levels have increased (indicating possible relapse or progression) or decreased (indicating that the patient is in remission). There are a range of other cancers for which we perform genetic testing and the presence or absence of particular genetic defects may influence diagnosis, prognosis or treatment options.
My day-to-day work therefore involves deciding what type of genetic test is required for each oncology patient. As discussed above, different cancers are associated with different genetic defects; therefore, we are guided by clinicians and test results from other Haemato-Oncology Diagnostic Services (HODS) to assess which type of cancer is most likely and therefore which genetic test is most appropriate. Once the test has been performed in the laboratory it is my job to analyse the results and write a report to summarise the findings. This report is then sent to the clinician and combined with other HODS findings to give an overall result for the patient. These results may influence diagnosis, prognosis or treatment.
Overall, Genomics is just one of the many different Healthcare Science disciplines in the NHS that has a huge influence on the patient journey. Although you may not see us face-to-face, Healthcare Scientists make up a huge part of the NHS workforce and are involved in around 80% of all clinical decisions that are made. I have recently started my own YouTube channel and social media platforms as 'The Scouse Scientist' in order to raise the profile of Healthcare Scientists and encourage more young people to pursue careers in this field.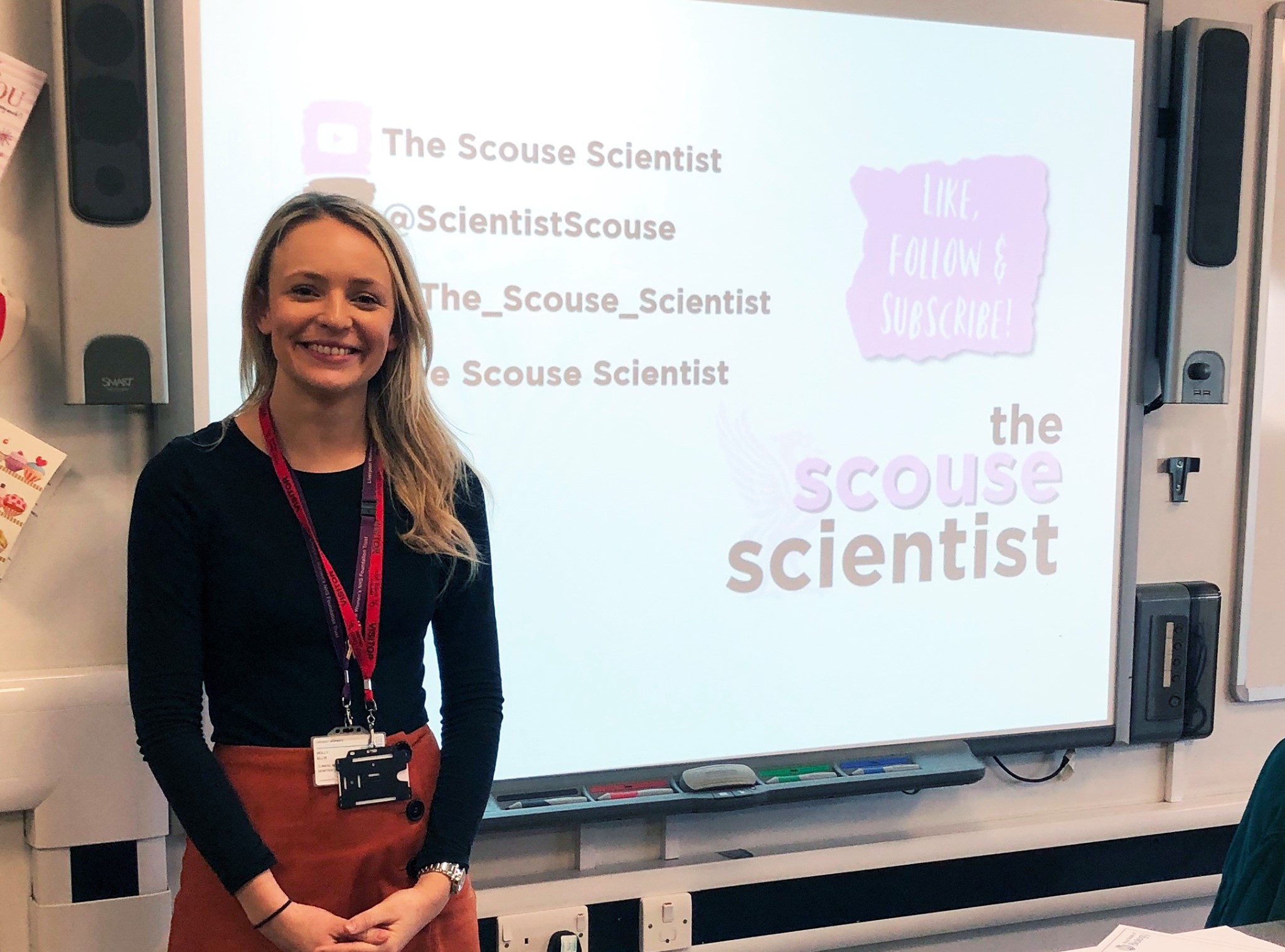 Holly Ellis, also known as 'The Scouse Scientist' works as a Clinical Scientist in Liverpool Women's Genetics Laboratory, which is part of the North West Genomic Laboratory Hub.
She has her own Youtube channel promoting Science careers for women and the younger generation, which can be viewed here - https://www.youtube.com/channel/UC_t4XMmOs1JgyCnpqpsNZIQ/feed.