A man from Walsall whose twin boys died shortly after birth will run 85 miles across three days to raise funds for the Liverpool hospital that cared for them.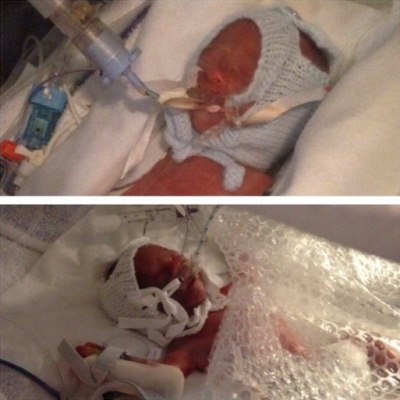 Chris Dolan will run from Walsall Manor Hospital, where sons Jack and Spencer were born in May 2014, to Liverpool Women's, the hospital where they were cared for and sadly passed away.
 
Chris said: "Jack and Spencer were only with us for such a short time, they made a mark on our lives that will never fade, however we wanted their lives to make a difference to more people. So far we have raised just short of £5000 by doing this run, and hopefully Liverpool Women's will be able to spend this on something that can help other families. That will be Jack and Spencer's legacy." 
 
Jack and Spencer were born at Walsall Manor Hospital 15 weeks early on 31st May 2014, and were transferred straight to Liverpool Women's Hospital for emergency care. Despite the very best efforts of staff on the Hospital's Neonatal Unit, the battle became too much for baby Jack on the 5th June. The next day, Chris and wife Victoria suffered further tragedy, as Jack's brother Spencer also passed away.
 
Victoria Dolan said: "The care and compassion we received during that most difficult of times from the hospital staff is something we'll never forget. We will be forever grateful to each and everyone of them. We would like to publicly thank everyone who touched our lives that short week and would also like to raise awareness of the brilliant job the team do on the Neonatal Unit - day in, day out. In doing this run, we hope that Chris can give something back for all the help and support our family received. We would ask people to give what they can by visiting https://www.justgiving.com/fundraising/Jackandspencerdolan."
 
Chris will set off from Walsall Manor on the morning of Saturday 28th May, and will hope to arrive at Liverpool Women's Hospital on the afternoon of Monday 30th May, a day before what would have been Jack and Spencers' second birthday. Chris will run to Stoke-on-Trent on the Saturday, and then from there to Warrington on the Sunday, before completing the final leg of his journey.
 
Kathryn Thomson, Chief Executive at Liverpool Women's, said: "This is a remarkable challenge that Chris has set himself, but he has our full support and we're sure he can do it! The strength that the Dolan family have shown in such difficult circumstances, and the determination to show their gratitude to the staff who cared for them is something that we should all take inspiration from. We wish Chris the very best of luck across the weekend!"