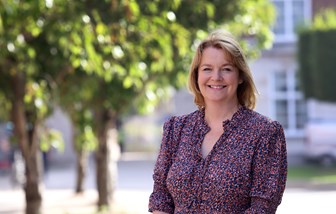 What were your reasons for becoming a Governor?
Nichola was delighted to be appointed the University of Liverpool's link governor in September 2021 in order to support the close working relationship between the University and Liverpool Women's Hospital.  Through training our future healthcare professionals and conducting joint research programmes, together we strive towards delivering the very best care and treatment for women and babies in the Liverpool City Region
What is your background and experience?
Nichola began her career in the NHS as a Medical Secretary and then moved to the University of Liverpool in 2002. Since then she has acquired a vast range of  leadership experience, and is now Director of Operations in the Faculty of Health & Life Sciences. She has a substantial operational portfolio, facilitating the development and delivery of teaching and research across the Faculty. As part of her professional development, Nichola has completed training in accountancy, business management and leadership and is a Member of the Association of Higher Education Professionals.  She has also completed the prestigious Women's Leadership Programme at Harvard Business School.  As well as her external role at the Liverpool Women's Hospital, Nichola is also on the Board of Trustees at Wirral Hospice St Johns.
What are you passionate about?
Ensuring everyone has access to high quality healthcare and support when they need it.