Liverpool Women's Hospital has this week been given full accreditation for the UNICEF Baby Friendly Initiative.
The Trust, which specialises in the care of women and their families, achieved level three status, meaning it is now fully accredited by UNICEF and the World Health Organisation.
Cathy Atherton, Head of Midwifery at Liverpool Women's, said: "This is great news for the hospital and the women and families that use our services. Breastfeeding reduces the risk of babies becoming ill due to respiratory, gastro intestinal and ear infections. Breast fed babies are also less likely to suffer from allergies i.e. eczema. Mothers who breast feed are also at a lower risk of breast and ovarian cancer. This accreditation is a result of successful team work between our infant feeding team, our BAMBIS breast feeding peer support team and our maternity teams."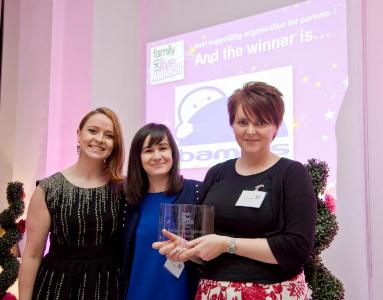 The UNICEF UK Baby Friendly Initiative provides a framework for the implementation of best practice by NHS trusts, other health care facilities and higher education institutions, with the aim of ensuring that all parents make informed decisions about feeding their babies and are supported in their chosen feeding method. Facilities and institutions that meet the required standards can be assessed and accredited as Baby Friendly.
"While UK breastfeeding rates are increasing, they are still among the lowest in Europe. At birth, only 81 per cent of British babies are breastfed. This figure falls to 69 per cent at one week. Just one in three babies are still receiving breast milk at six months, despite recommendations that babies need nothing other than breast milk for the first six months of life. Implementing Baby Friendly standards is a proven way of increasing breastfeeding rates. It also means health professionals can give mothers the support, information and encouragement they need."
The UK Baby Friendly Initiative is based on a global accreditation programme of UNICEF and the World Health Organization. It is designed to support breastfeeding and parent infant relationships by working with public services to improve standards of care.