We are delighted to announce that two of our midwives have been shortlisted for the Slimming World - Partnership Working Award in the RCM Annual Awards 2018.  The slimming world – partnership working award recognises the importance of midwives working collaboratively in multidisciplinary teams to enhance the care provided to women and their babies.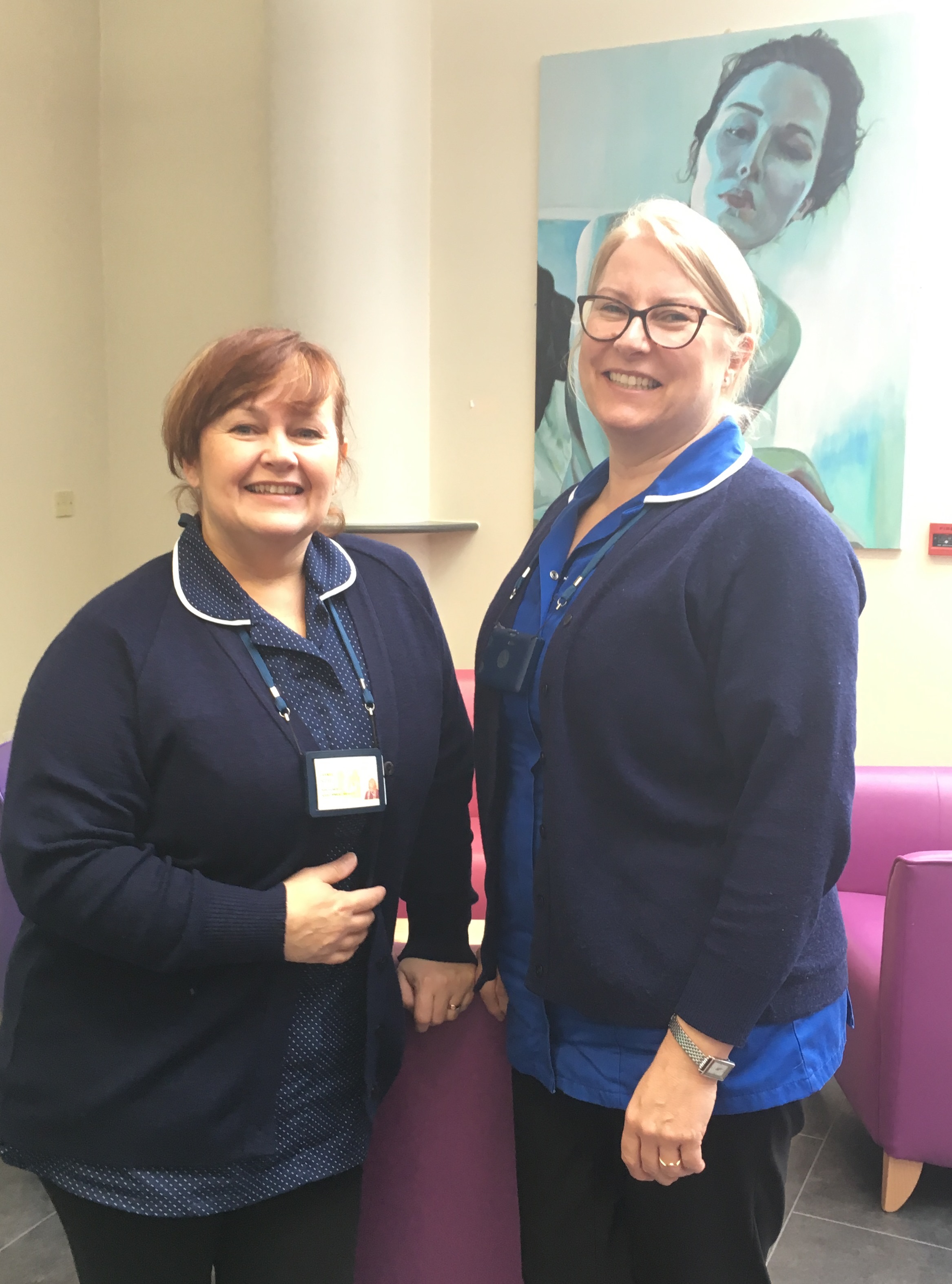 Gill Walton, Chief Executive of the Royal College of Midwives, said: "The standard of entries has been extremely high so to get this far is an outstanding achievement. It shows how much innovation is being done in our maternity services, and how hard midwives, maternity support workers and the wider maternity team are working to deliver the safest and best possible care. I wish Carmel and Carolyn the best of luck at the awards ceremony in March."
The awards ceremony is on Tuesday, 6th March 2018 where all the award winners will be announced.
Carmel and Carolyn said "we are honoured to have been shortlisted for this award. Our service provides holistic one to one care to women and their families who require extra support. Working with our partner agencies provides the women and their families with a team approach ensuring their voices are heard throughout their pregnancy journey.'
Carolyn Pallister, Slimming World Public Health Manager, commented: "We welcome any service that improves the lives of mums, mums-to-be and babies. Pregnancy and early motherhood is a time when women can often feel vulnerable and uncertain, and so are open to seeking support to help them give their new arrival the best possible start in life. This service shows that partnership working can be effective at giving women the support they need at this crucial time".
Carmel Doyle and Carolyn Moore, are part of our Enhanced Midwifery Team which consists of 8 highly skilled midwives who provide individualised care to women with significant mental health problems, alcohol & substance misuse, social care involvement and learning disabilities. They also work collaboratively with a wide range of services in order to provide a seamless support service to the woman and her unborn/baby.