Liverpool Women's Hospital was today celebrating the achievements of three of its staff as they were each listed in the Health Service Journal's 'Inspirational Women of the Year'.
With three staff included in the list, Dianne Brown – Director of Nursing and Midwifery, Angela Douglas – Scientific Director for Genetics, and Annmaria Ellard - Miscarriage specialist nurse, Liverpool Women's was the most well represented of any organisation in the country.
Of the Trust's three entrants, the judging panel said:
"Dianne Brown - As our judges read the nomination for Dianne, there was one part that particularly stuck out. It was about her reaction to lunchtime delays in an oncology outpatients clinic at Liverpool Women's Hospital: she contacted the catering manager and arranged for 50 portions of sandwiches to be brought to the waiting room and distributed to patients. Our panel was impressed by this simple but powerful action, and by other examples of her focus on patients. In November, Dianne received an NHS Leadership Academy Award as inspirational leader of the year. Now she becomes one of HSJ's Inspirational Women as well. A director of nursing organising food for waiting patients is a really strong example of patient focus."
"Angela Douglas - Angela has spent more than 30 years working in the field of genetics, and all of them have been in the NHS. Her work in local networks demonstrates her dedication to sharing best practice and highlighting the important role health scientists play in delivering effective care. Most recently, Angela joined with colleagues to create the North West Coast Genomics Healthcare Network. The aim? To ensure that organisations in the area share their breakthroughs in an area of healthcare widely identified as crucial to the future. We don't know that many female scientific directors and, looking at genetics, it is not exactly a field that is overflowing with women either. So it is good to be able to celebrate Angela's work in this area."
"Annmaria Ellard - When Liverpool Women's Hospital posted a profile of Annmaria Ellard on its Facebook page, the comments came thick and fast. "Annmaria looked after us through so many miscarriages and pregnancies," said one. "Amazing and so kind." Added another: "I remember that she gave me the time to sit and cry about my losses, not just labelled me." This miscarriage nurse is the first point of contact for patients who attend the specialist clinic from all over the UK, and clearly offers immensely compassionate care. It's wonderful that there are lots of patients who have taken the trouble to share feedback - there's even one there who has been inspired to become a midwife because of her."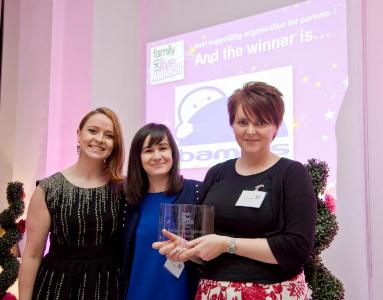 The list, put together by a panel of 10 judges, was the HSJ's second celebration of healthcare's most inspirational female leaders, and focused on individuals considered to be delivering outstanding leadership, acting as a role model/mentor to colleagues, sharing knowledge and expertise with others in the sector, driving innovation in service redesign and/or research and being at the heart of shaping or influencing policy.
Alastair McLellan, Editor of HSJ said "It will not just be women who can draw inspiration from the achievements of those chosen by our judges.  Within weeks of last year's launch there were moves to bring the women together to debate how their example could be used to improve levels of representation. We hope and trust the inspiring women who constitute the class of 2014 will give it even more momentum."
The judges on the panel were as follows:
• Gail Adams, Head of nursing, UNISON
• Lisa Bayliss-Pratt, Director of nursing, Health Education England
• Susan Hamer, Organisational and workforce development director, National Institute for Health Research's Clinical Research Network
• Harry Hayer, Director of organisation, people and performance, North Bristol Trust
• Wendy Irwin, Diversity and equalities coordinator, Royal College of Nursing
• Dr Nikita Kanani GP, vice chair, Bexley Clinical Commissioning Group and quality lead, Faculty of Medical Leadership and Management
• Karen Lynas deputy managing director, NHS Leadership Academy
• Jenni Middleton, Editor, Nursing Times
• Adam Sewell-Jones, Deputy chief executive and interim chief operating officer, Basildon and Thurrock University Hospitals Foundation Trust
• Ruth Warden, Assistant director of employment services, NHS Employers