The A family were seen in Genomic Medicine following the passing of two of their infant son's whilst living abroad, of an unknown, possibly inherited genetic condition. They described feeling hopeless at the thought they might never have a child.
They were seen by one of the Consultant Geneticists and was offered Exome Sequencing; a new type of genetic testing which uses similarities and differences between DNA samples to find a genetic diagnosis. The testing took a number of months to be completed but was able to identify that the couple were unaffected carriers of a fatal inherited genetic condition, which matched their descriptions of their two eldest son's symptoms.
The A Family made the decision after a number of months, to try for another pregnancy and described how upon finding out they were pregnant said, "we were very paranoid and afraid of the both situations that we went through before, but we were not hopeless, and we were praying to God more than we used to".  They contacted the Genomic Medicine team at the Liverpool Women's and self-referred themselves to arrange genetic testing on their pregnancy, to see if baby would be expected to be affected by the same condition.
After talking to one of the Genetic Counsellors about the options available to them, they decided to have invasive genetic testing by a procedure called Chorionic Villus Sampling (CVS). They reflected on how they felt after starting the genetic counselling process and said "after we were contacted we both had a big smile on our face and we could see a brightness."
The CVS was performed by the Fetal Medicine Unit Team at Liverpool Women's Hospital and Mr A recalls how Mrs A was very scared of (CVS) test "when we started our journey towards the hospital, but she asked me if I could contact the Genetic Counsellor to be with us while she is doing the test". This was facilitated and the CVS DNA sample was sent to the Genomics Laboratory to organise testing.
Waiting for a genetic test result can be a very stressful and anxious time, with the uncertainty of results weighing heavily on the minds of our patients and their families. 
Mr & Mrs A said about waiting on the result, "It was not a great time because we didn't know what news we would hear." They described how "We could not forget it for a second and it was a highlighted subject every day."
Some two weeks passed before results arrived and the Genetic Counsellor was thrilled to be able to give the family good news; baby was not expected to be affected with the condition.  Mr and Mrs A look back on how they felt and said,  "the best feeling we have ever felt." And they were able to progress through routine antenatal care after this point. They were also kind enough to reach out and tell us when they had safely welcomed baby A into the world, all was well.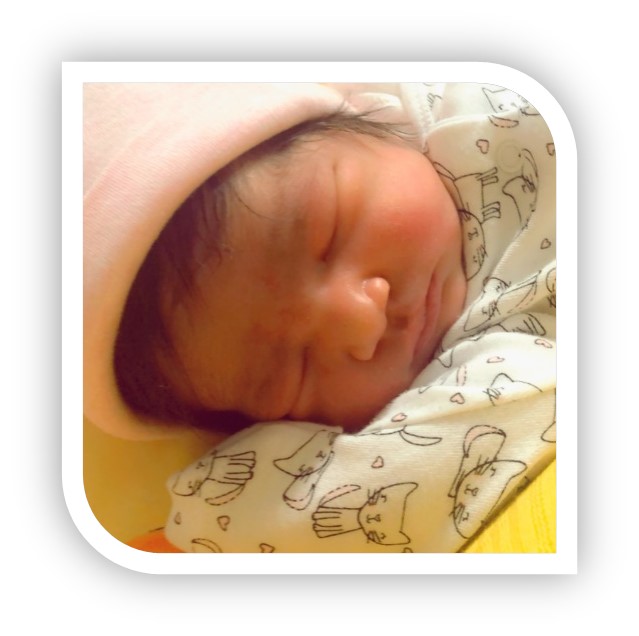 image Baby A
The family were keen to "thank every single person in Liverpool Women's Hospital for the help and care they received."