A nationwide survey has shown that Liverpool Women's NHS Foundation Trust stillbirth rate is 10% below the national average. The Trust's aim is to be at the forefront of a national campaign to reduce rates year on year.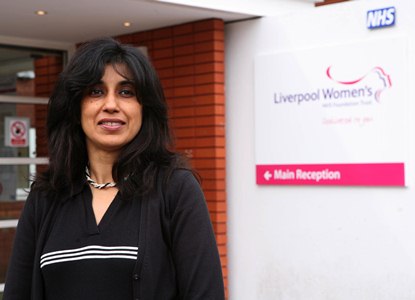 A
The figures were released by MBRRACE-UK, the national body which collects data on perinatal mortality in order to help identify improvements in care that are needed to reduce mortality rates.
Dr Devender Roberts, Consultant in Obstetrics and Fetal Medicine at Liverpool Women's, said: "The Trust is delighted with these findings. Every stillbirth is one too many, a cause of great and lasting sadness for families. Here at Liverpool Women's we have an intensive programme to reduce the number of stillbirths by
*detecting more small babies
*managing women who consistently complain of reduced movements in pregnancy and
*reviewing any stillbirths that occur in labour (which are rare) consistently
*participation in national projects such as the Each Baby Counts (Royal College of Obstetricians and Gynaecologists) and NHS Saving Babies Lives care bundles.
"MBRRACE-UK has set itself a target of year on year improvement in stillbirth rates. Our Trust hopes very much to be at the forefront of leading this change," said Dr Roberts.