Each year in October Black History Month is celebrated, this year the theme is 'proud to be'.
Edwin Djabatey, Consultant Anaesthetist and Doris Odeh, Midwife at Liverpool Women's Hospital share their heritage, background and achievements.
Edwin Djabatey - Consultant Anaesthetist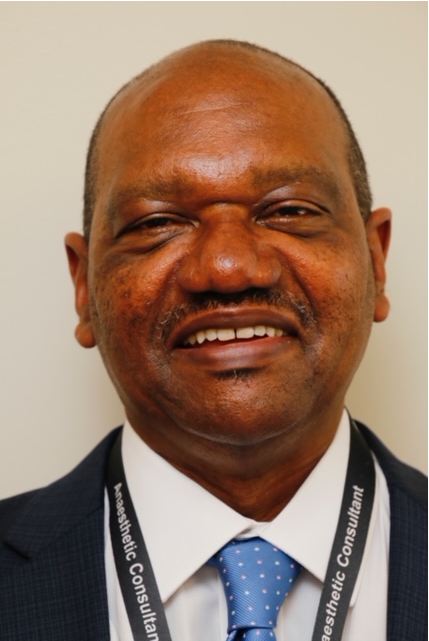 Ed is of Ghanaian heritage. He grew up and received his education including Medical School in Ghana. His parents moved from Ghana to the UK when the Judiciary came under attack during the political troubles of the 1980's. Ed is one of four siblings who were thus in and out of the UK visiting their parents. He is married and met his wife in London when she was studying at the Queen Mary College, University of London. He has two children, a daughter who is a doctor in Merseyside and a son who is a solicitor in Manchester.

Ed moved formally to the UK in 1990 and trained in the Mersey Region Anaesthesia Registrar Rotation Scheme, training and working in most hospitals on Merseyside.

He started working as a Consultant Anaesthetist at the Liverpool Women's Hospital and Royal Liverpool University & Broadgreen Hospital (as it was then known) in 2000. He worked in these two Hospitals his entire consultant career. In addition to his clinical work, he has held a number of Trust roles including Critical Care Lead, College Tutor and was the Clinical Director of Anaesthesia and Theatres for circa 9 years. He has led on and contributed to many quality and safety improvement projects and was heavily involved with the Future Generation's Project. He is especially proud of how his department has developed and contributed to the functioning of LWH, a standalone tertiary hospital.

Ed is passionate about his specialty, Anaesthesia, Perioperative, Intensive Care and Pain Medicine (Anaesthesia for short) which underpins all specialties in hospitals. It is the single biggest hospital specialty and is involved in the care of over 70% of hospital admissions. He says 'Anaesthetists are the essential oil which lubricate the machinery of the NHS'

One thing which has become obvious from the Covid-19 crisis is the value of the Anaesthesia and Theatre Teams to hospitals and the community.

He is very keen on teaching and training the next generation. They are our future, he says. Investing in the next generation maintains all learning and experience gained which would otherwise be lost. He teaches by example, personal interaction and using clinical leadership.

Ed has just completed a term as the President of the Liverpool Society of Anaesthetists (LSA). The LSA has a membership of anaesthetists from Merseyside, Cheshire and North Wales. This was an honour and privilege for him.

Ed has met many inspirational people during his life both professionally and socially. These are people who have had a positive impact on him. He calls these people his 'GIANTS' who have helped him grow and develop professionally. Ed says 'We stand on the shoulders of giants'. Ed wants to be a giant for others.

Socially, and especially in this time of great racial turbulence, he finds the life and work of Nelson Mandela and Martin Luther King inspirational.

His other interests include reading, walking/hiking, gym and music.
Doris Odeh – Midwife

Doris Odeh is of Nigerian heritage.  She was educated and completed her nursing qualification in Nigeria in 1985.  She is one of eight siblings, they now live in Nigeria, Kenya and the USA.
Doris moved to the UK in 1984, she then went travelling around the world and got married, returning back to the UK in 1985.  Doris has 1 daughter and two adopted children who live in Nigeria.
Doris qualified in the UK as a RGN Nurse in 1988 and worked as a Nurse in Walton Hospital for 3 years and then qualified as midwife in 1991 and went to work as a midwife in 1992, working in Mill Road and Oxford Street and then Liverpool Women's Hospital.
She also sponsored herself for a BA hons degree in Health Studies and qualified in 1998.
Doris is very passionate about nursing and midwifery, she enjoys caring for women, babies and children, and this is why she left nursing to pursue a career in midwifery.
She has enjoyed a successful career with Liverpool Women's and speaks very highly of them as an employer, adding that this is why she has stayed at LWH so long.
When asked who is inspirational to her, she confirmed Nelson Mandela as he was very caring and forgiving.
Her other interests include gardening, meeting up with friends (pre-covid) and she regularly attends her local Church.
Fadzai Nyazika - Pharmacist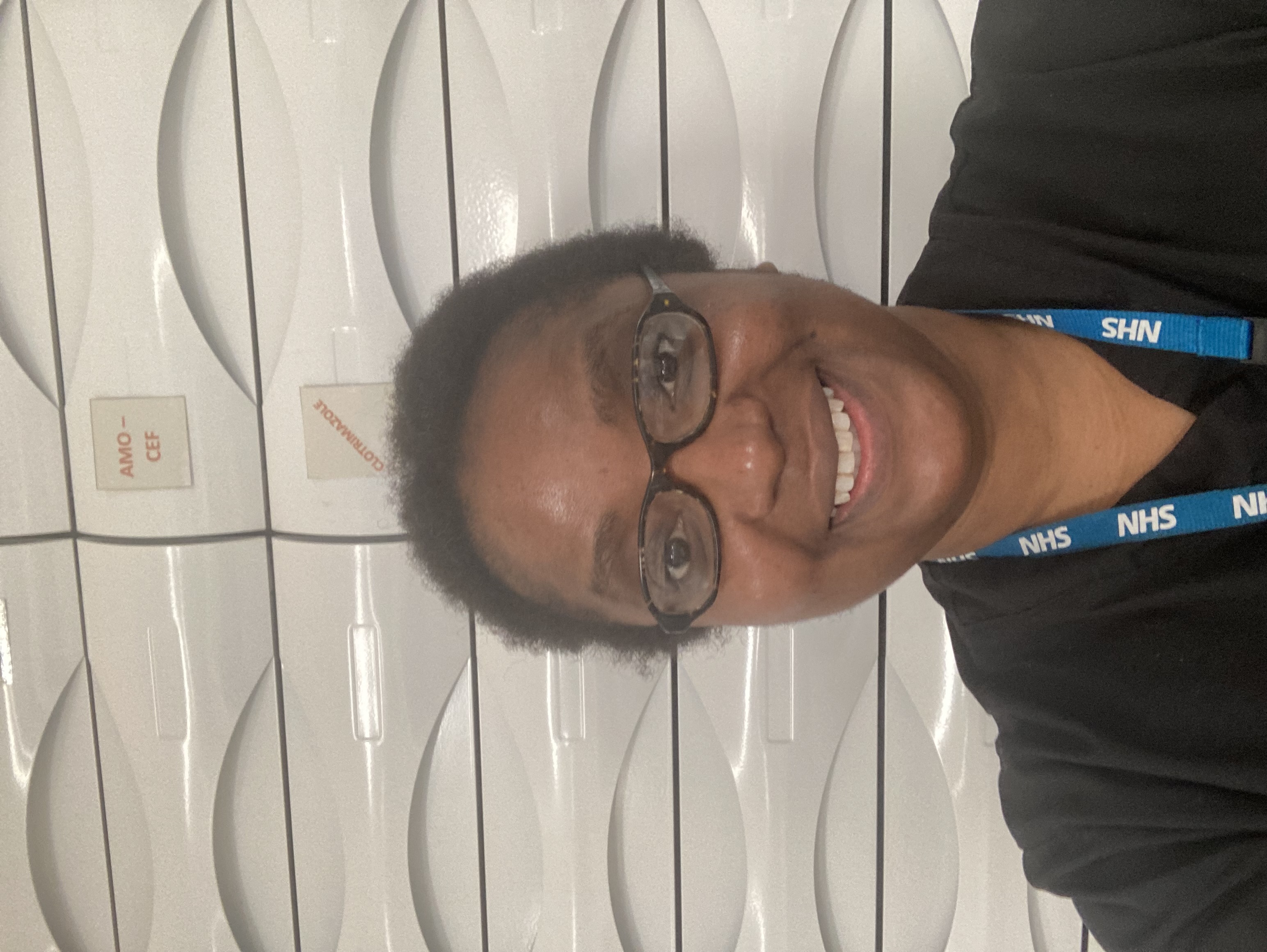 Fadzai was born in Zimbabwe – 'God's own country' - and lived there until she was 8 years old.
Fadzai and her family then moved to England where they lived until she was 14. France, Malawi and Indonesia were 'home' during the following years until Fadzai returned to the UK to go to University.
As a teenager, she was convinced that her future lay in teaching but a conversation with her careers advisor and godmother lead her to Pharmacy.  The favourite part of her job is seeing how getting it right with medications can make a huge difference in someone's life.
Fadzai is passionate about making the provision of healthcare safer, better and more accessible for women, particularly those of colour and those living within low and middle income countries.
Outside of work, she says she is a champion cake eater and an expert napper.