A young woman who lost her fertility because of life-saving treatment for leukaemia is hoping to be a mother early next year with the help of a newly introduced Surrogacy Service at Liverpool Women's renowned The Hewitt Fertility Centre.
After meeting in 2002, Lynsey Morgan and her husband Dan had always imagined that they would have a family one day.  But in 2005, Lynsey was diagnosed with acute lymphatic leukaemia, after just a few weeks of feeling unwell. This meant sessions of chemotherapy and ultimately a life-saving bone marrow transplant - treatments that meant she was unlikely ever to have her own children.  But she and Dan have become one of the first families to be helped by the new surrogacy service - and the generosity of a Wirral mother who is carrying their child.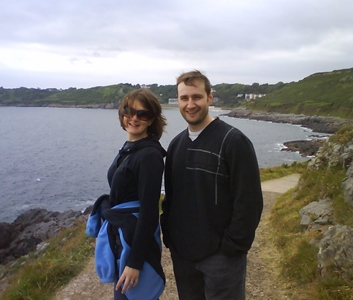 The Hewitt Fertility Centre is one of the few centres in the region to offer a surrogacy service which represents another major breakthrough for the centre which has an international reputation for its ground-breaking work in the field of fertility.
Other patients who have been seen so far have included women unable to carry a pregnancy themselves, due to congenital or surgical lack of a uterus, including women who have been treated for cancer and women with Rokitansky syndrome (born with a rudimentary uterus or no uterus at all). Also women who have a uterus but for whom a pregnancy would be dangerous because of their own health problems.  Other reasons for surrogacy could include repeated implantation failures or miscarriages or being in relationship where there is no female partner.
Lynsey and Dan are one of the centre's first success stories. Says Lynsey, now 33: "The leukaemia came on so quickly that I had to be treated within 24 hours so I didn't get a chance to harvest any of my eggs. We hadn't been thinking about a family then but suddenly our option of having children had been ripped away from us."
But she and Dan, who were married in 2008 are now hoping to become parents in February following a successful IVF procedure and embryo transfer, carried out at The Hewitt Fertility Centre. Lynsey's elder sister, Kelly, who helped save her life by donating her bone marrow, has donated eggs while Dan is the baby's biological father.  Their surrogate, who they found on a surrogacy forum, has become a close friend and she and Dan have been warmly welcomed into her family, says Lynsey.
"She is a wonderful person. After unexpectedly becoming pregnant with her third child, she felt truly blessed and decided she wanted to help another woman enjoy the family happiness she had herself. When we met her it just felt so right."
The Surrogacy team includes Consultants, Andrew Drakeley and Richard Russell who make the medical decisions and Fertility Sister Gill Hathaway who co-ordinates the treatment, liaising with different disciplines to ensure everything is in place before treatment starts and acting as the point of contact for intended parents and surrogates. Completing the team are Andrologist Amanda Hall and Patricia Lambert who is a specialist counsellor for all the parties involved. They undergo extensive counselling before treatment starts, including the surrogate's partner and her own children, if applicable.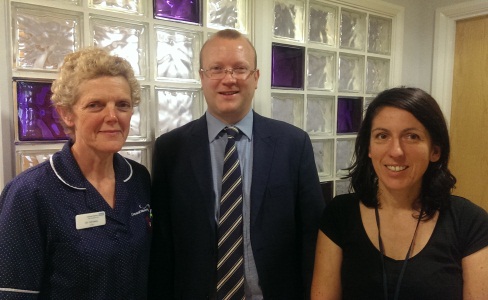 Said Consultant Andrew Drakeley: "Treatment is usually approached as standard IVF followed by embryo transfer into the surrogate's womb. The eggs may come from the intended mother or from an egg donor and the sperm from the intended father or possibly from a sperm donor.
"Surrogacy is usually a year-long process during which embryos or sperm having to be quarantined and viral screening undertaken before and after quarantine."
Some surrogates are friends or relatives but more often they are not. Some couples find their own surrogates but there are non-profit organisations who can help intended parents and surrogates for which The Hewitt Fertility Centre has details. It is illegal for a surrogate to be paid a fee in this country but her expenses can be covered.
As Andrew Drakeley points out, NHS funding for the whole surrogacy process, which can cost up to £10,000, is something of a "postcode lottery."
"Health Commission Wales (Lynsey and Dan are from Wales) are very good with funding both the IVF and screening. However, Merseyside & Cheshire will not currently fund even the IVF component of surrogacy would subsequently be needed because a woman is unable to carry a child herself."