Liverpool Women's Hospital is delighted to announce that one of their Nurse Leaders has been shortlisted in the 2019 Nursing Times Awards.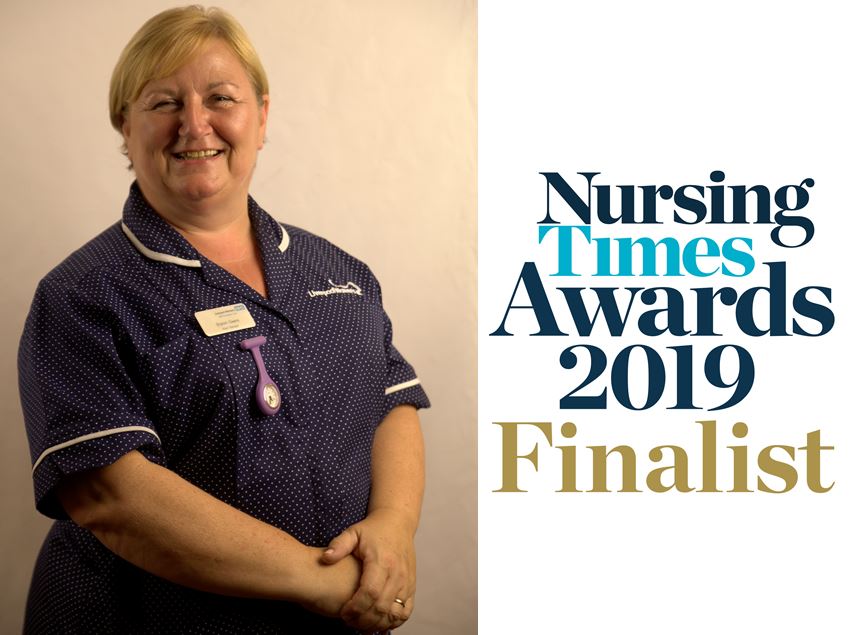 Sharon Owens has worked within the NHS for 40 years and is the Ward Manager of the Gynaecology Emergency Department (GED) and Early Pregnancy Unit (EPAU) at the Hospital. Sharon displays a true leader attitude going above and beyond her duties to ensure that staff and women using the services feel supported and listened to and is closely involved with decision making, service development, staff training and personal development plans.
Sharon has had a very exciting and passionate career; she always puts patient's care and their experiences at the forefront. She is an advocate for patient safety and actively encourages staff to report and learn from incidents within a no blame culture. As a mental health first aider, Sharon demonstrates the importance of health and wellbeing within the workplace and is the first to support and encourage staff through difficult experiences.
Melanie Pickering, Head of Nursing at Liverpool Women's said "Sharon has worked within the NHS for 40 years and has followed a traditional pathway that provided her with the skills, knowledge and attributes to make her the excellent, outstanding leader and role model that she is today. I am so proud of Sharon, hearing her experiences and all she has achieved at Liverpool Women's. We hope you will join us in congratulating Sharon and keep everything crossed for the final, she is already a winner to us."
Sharon's longstanding commitment to patients and staff was recognised this year at the Trusts annual staff awards evening when Sharon received the Chief Executive's outstanding contribution award.
Some highlights from Sharon's 40 years in the NHS
Sharon's leadership skills, clinical credibility and adaptability meant that over the past 20 years, Sharon was asked to lead on a number of service development and relocation projects.
In 2008, Sharon was pivotal in a relocation project that involved moving maternity and gynaecology services from one part of the city to another. Throughout this she ensured a smooth and seamless transition and that staff were well supported throughout the project. This was repeated on site at Liverpool Women's in 2014 when Sharon demonstrated her managerial and collaborative skills by working with a number of internal and external stakeholders, as project manager for the relocation of the Gynaecology Emergency Department (GED) to a larger area.
In 2015, the decision was made by Sharon, in conjunction with senior management, to train Emergency Nurse Practitioners (ENP) to provide additional, sustainable, clinical support within the GED. Sharon's aim was to improve patient experience, by reducing waiting times, and to allow for an expansion of the nursing role. 
She developed the "garden of hope and serenity", a protected safe space outside the GED, to support patients and relatives through times of bereavement.


At the end of 2018, Sharon was a lead member of a multidisciplinary task and finish group, tasked with undertaking a pilot project to merge the Gynaecology Emergency Department and Maternity Assessment Unit at night. Sharon worked closely with the maternity lead and consultants from both areas to set up the combined unit. She led by example, adapting her own working hours to support staff with the change in working environment and shift patterns. It became apparent to Sharon during the pilot, that the combined unit was not suitable for all women experiencing early pregnancy loss in the department. Sharon's clinical credibility and her courage to voice her concerns, allowed for the pilot to finish early while a full evaluation could take place. Despite this, Sharon was the first to promote the positive outcomes of the pilot: mutual learning and the development of a lasting, strong working relationship between the midwives and nurses.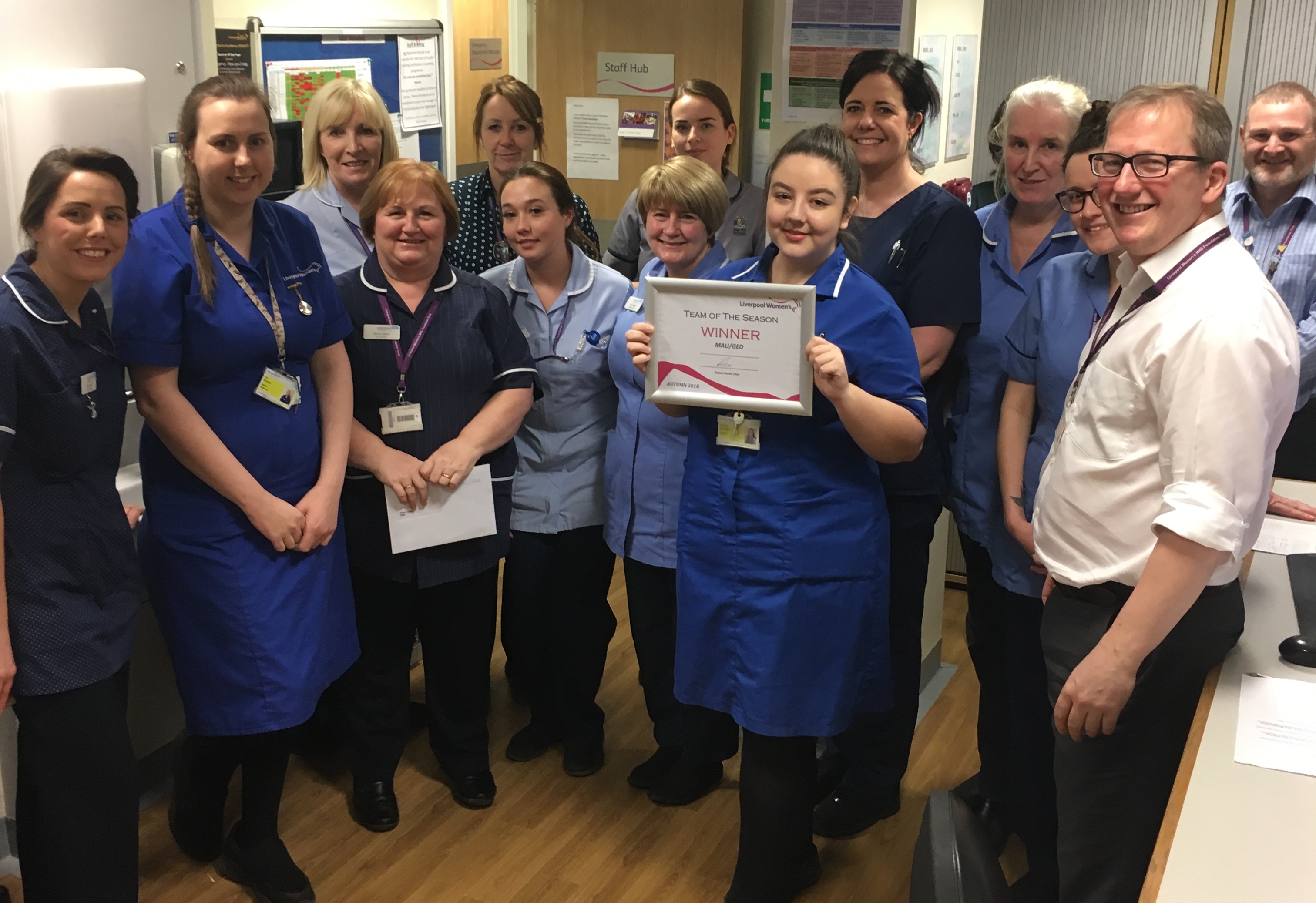 Visit the Nursing Times Awards website for a full list of shortlisted nominations.