Liverpool Women's is proud to announce that the newly refurbished Outpatient environment is now open, complete with a new layout, improved amenities, and an interactive appointment check-in and reminder system that will provide an excellent experience for patients.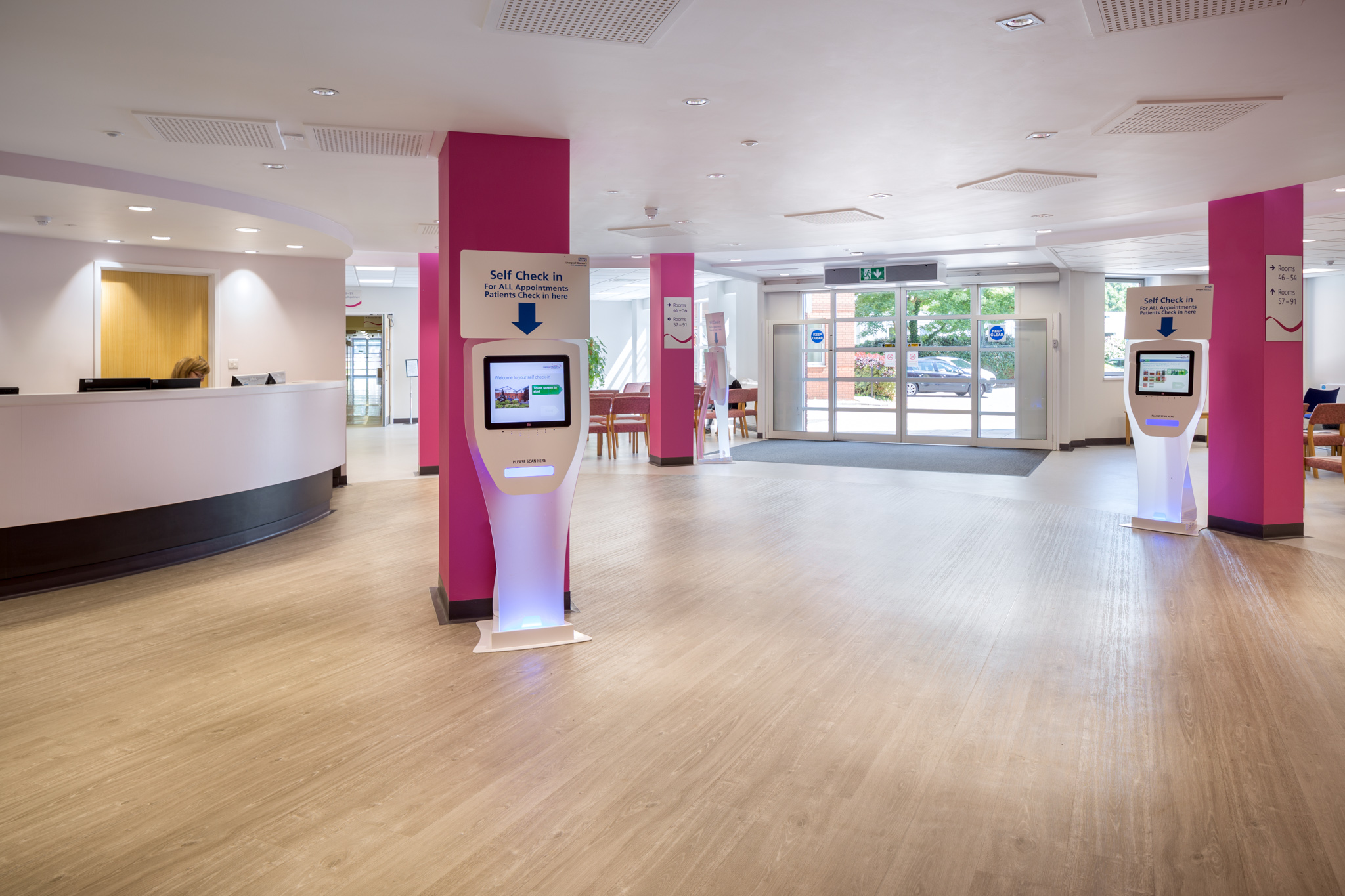 The launch of this newly refurbished facility comes at a time when we know patients and the public may be unclear about the future of the Trust.
As many of you will know, the long term future of the Trust's services is still to be determined. You will recall that four options for the future were shortlisted and here at Liverpool Women's we have been clear for some time about our preferred option – to relocate adjacent to the new Royal Liverpool Hospital.
However, a public consultation led by Liverpool CCG will need to take place before any final decision can be made about the future of this hospital and its services. Approval is also needed from NHS England before any public consultation can start. We hope this will take place soon but we are unable to say exactly when it may happen. As soon as we find out more we will let our patients, staff and public know.
It is important to remember however, that even if approved, any changes for the future will take a long time to implement - relocation to a new hospital building could take up to 10 years.
We cannot stand still during this time, which is why we have identified a number of clinical and operational issues that need to be addressed as best as we can in the short term. It is for this reason that you will see us continuing to invest in services here at Liverpool Women's. One of the areas that we have invested in to improve our services and the use of our estate is within Outpatients.
So you may be wondering why we needed to redevelop our Outpatients environment in particular.
Recent feedback from over 400 patients identified some poor experiences in relation to communication received prior to Outpatient appointments and also about their experience on the day of appointment within the hospital. In addition, the current Did Not Attend (DNA) rate for appointments at Liverpool Women's is considered to be high and feedback received suggested that a more comprehensive reminder system would greatly improve this.
We also recognised through patient feedback, that the flow of patients and signposting or 'wayfinding' could be improved, along with the information provided to patients upon attending clinics.
As a result of the insight that identified the areas needing improvement, three pieces of work emerged that have been incorporated into this project, consisting of:
A patient appointment self check-in system
A centralised reception area for ease of access for patients attending any outpatient appointment at Liverpool Women's
A redesigned outpatient environment to centralise patient access and provide more facilities that complement the improved experience provided by the self check-in system
An advanced patient call handling system with an integrated appointment reminder system consisting of text, email, and automated call messaging.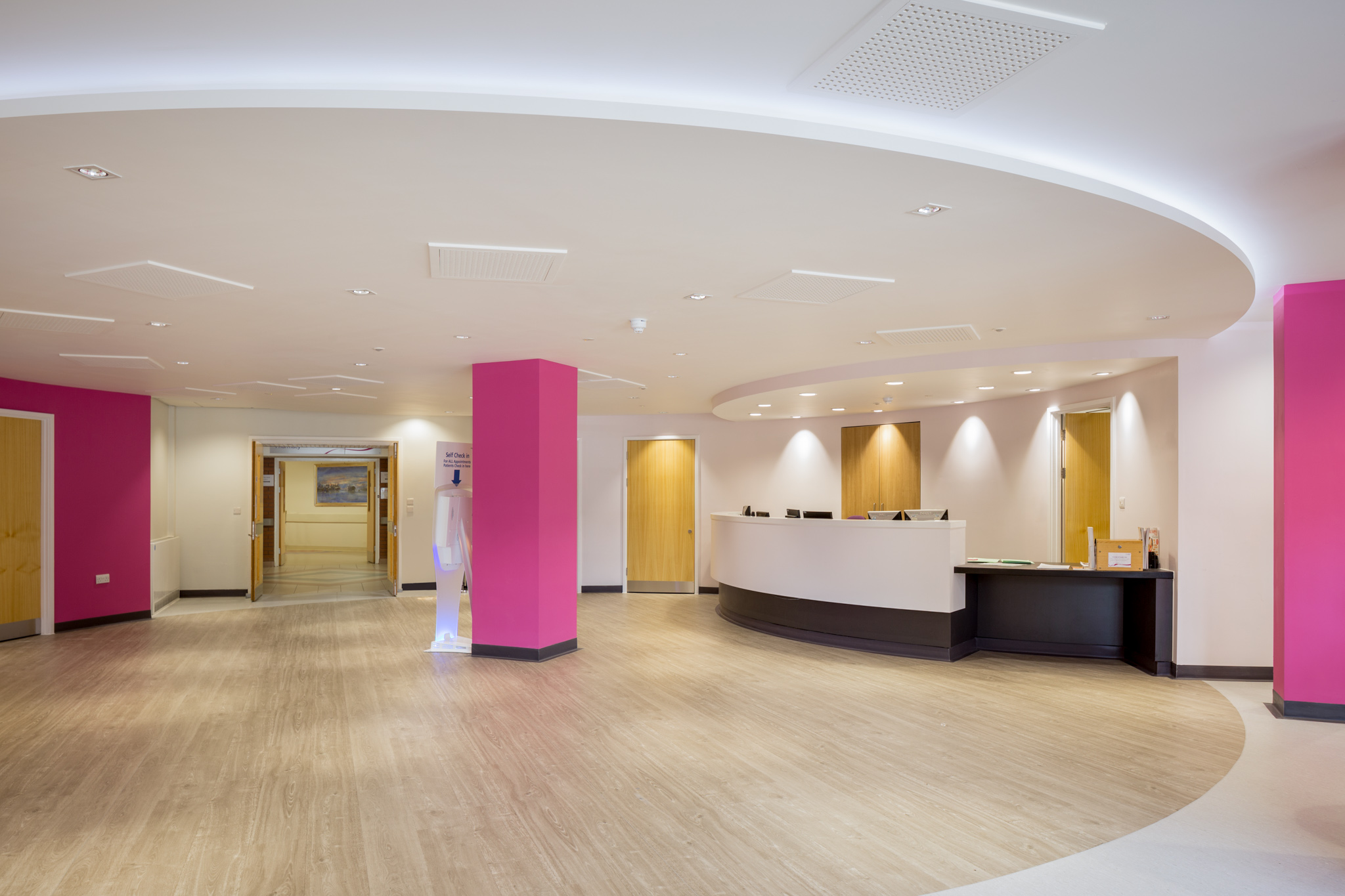 These developments have now been completed with the exception of the new patient call handling system which will be introduced over the next few weeks, along with further facilities within the environment itself such as a new coffee shop. Jeff Johnston, Director of Operations said: "The redevelopment of our Outpatient facility was undertaken with our patients' experience at the forefront of our plans, in response to their feedback. Providing a more welcoming and inviting environment for the thousands of patients who use our services was a priority, as well as supporting them to check in for appointments in a way that best meets their needs and preferences for a better patient experience. We are proud of the results so far but as we have only just launched the new facility we know there is still some work to do. In particular, we are currently focussing on making sure that our waiting times for clinics reduce as a result of the changes we have made. We hope as the new environment establishes itself, our patients will continue to feel the benefit of an improved experience."
Jonathan Lofthouse, Turnaround Director commented: "Since the new environment opened in late June, the early signs are very positive with around 75% of our patients opting into the self-service by checking in using our new touch screens. This, along with the added assurance that continues to be provided by our welcoming staff within the area, is a great sign of how the Trust is embracing new and traditional methods for providing patients with a great experience that we hope will continue to improve."
There are some final improvements needed for the new Outpatient facility to be fully operational over the coming weeks and months. This includes improving signage in and around the department, doing further work to reduce current waiting times, and introducing more amenities including a new Starbucks coffee shop which opens soon.
Jeff Johnston added: "We understand that undertaking developments like this can sometimes be difficult for patients, visitors and staff due to the disruption caused and we would like to say that everyone's patience and co-operation has been greatly appreciated. Thank you to everyone who has been impacted by the development work over the last few months and for supporting the project which will hopefully continue to help us provide an excellent service and experience to patients."