A presentation was held in Liverpool Women's neonatal unit to celebrate a donation from MedEquip4Kids to help treat jaundice in babies.
The children's charity raises money to provide paediatric medical equipment for facilities for hospitals and community health teams, and they kindly donated four new phototherapy lamps to treat babies with jaundice on the unit.
The phototherapy lamps will effectively and swiftly treat jaundice enabling mother and baby to leave hospital sooner, which relieves pressure on families and promotes better bonding after birth.
The neonatal unit, which has recently been refurbished, takes care of more than 1000 babies and their families every year. They provide care for babies born prematurely, with low weight or who have a medical condition that requires specialist treatment.
Jennifer Deeney, Head of Nursing in the neonatal unit, said:
"The NICU at Liverpool Women's is very proud to have the support from MedEquip4Kids in the purchasing of phototherapy lamps. These phototherapy lamps provide simple but vital care for some of the smallest babies in Liverpool. We thank MedEquip4Kids for all their hard work and commitment in securing the phototherapy lamps".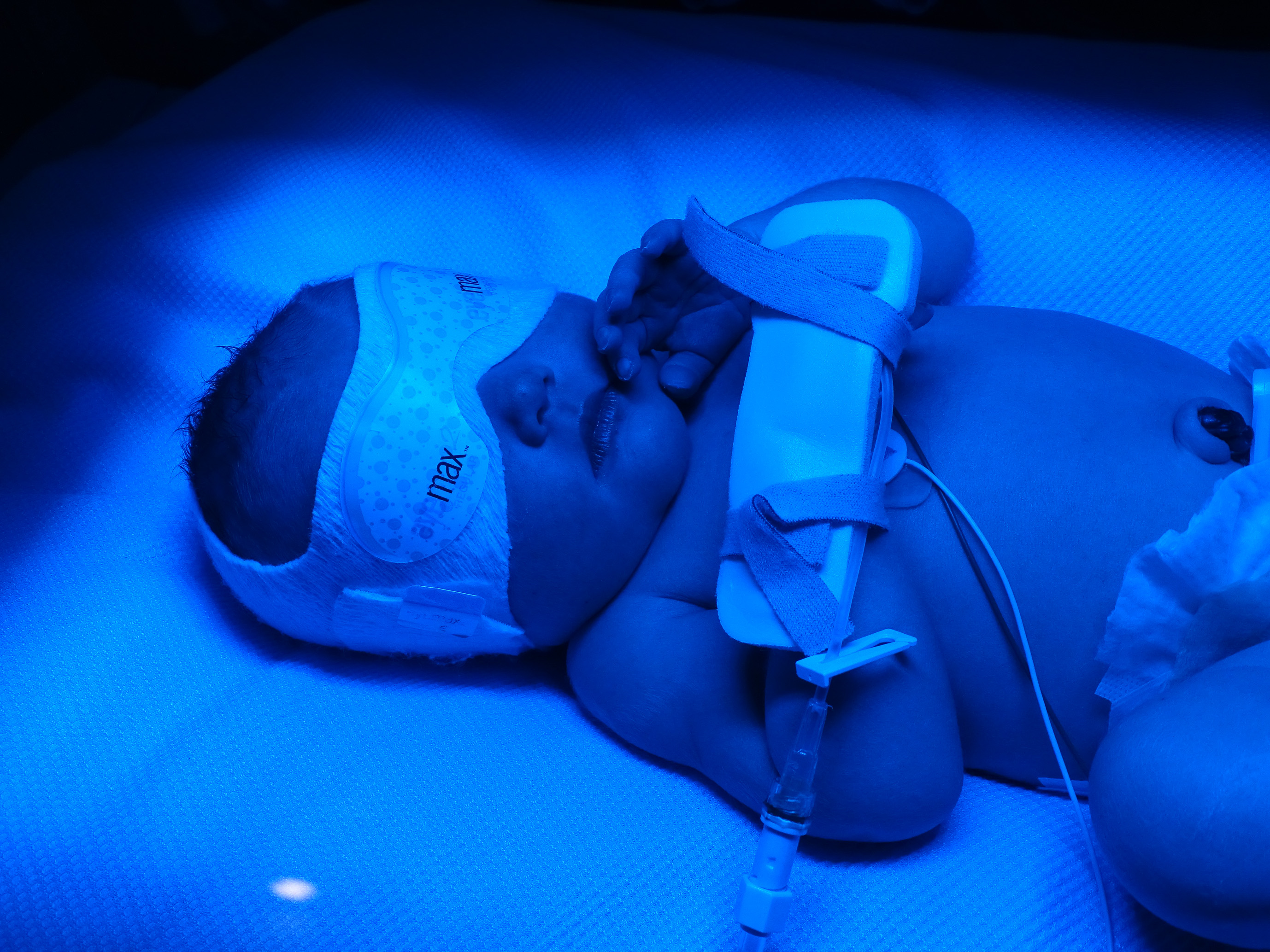 Ghazala Baig, Chief Executive at MedEquip4Kids, said: "We would like to thank Morrisons Foundation, the Eleanor Rathbone Charitable Trust, the Pilkington Charities Fund, the Lord Cozens-Hardy Trust, and the Johnson Group Cleaners Charity.  It is wonderful to see how the equipment is making a difference to babies and families in Liverpool and we are very appreciative to these funders for making this project possible."