We are pleased to announce the appointment of our new Chairman, Robert Clarke, 48, joined the Trust last week.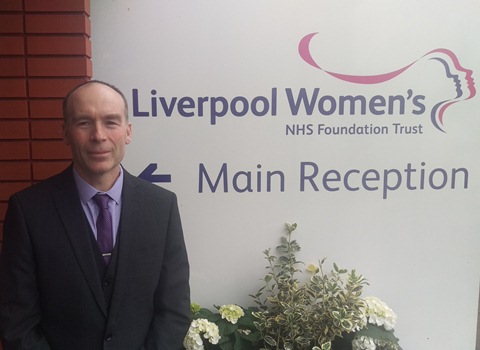 Robert, who runs a family dairy farm in Preston and is director of Farm Plastics Recycling Ltd, joins the Trust following an eight year tenure as non-executive director at Lancashire Teaching Hospitals NHS Foundation Trust, where he was also vice-chairman.
Liverpool Women's is currently undertaking its Future Generations Strategy, a piece of work to ensure that its services are designed to meet the changing needs of women and their families, and Robert believes this makes it an exciting time to be joining the Trust.
He said: "I'm really looking forward to getting started in my role and to playing a part in what promises to be a fantastic opportunity to shape specialist women's health services for the people of Liverpool and beyond.
"Leading any NHS organisation currently is going to be challenging but I firmly believe there is a positive future for those who can embrace change. We need to do that while continuing to deliver safe, quality care and great experiences for patients and communities.
"Liverpool Women's already has a track record of achieving high standards of care that it can be proud of, and I've already been really encouraged by the passion that exists within the Trust for making sure services continue to get even better."
Robert's skillset is wide. He has held directorate roles at Zenith Milk Ltd, the Royal Association of British Dairy Farmers and the Dairy Farmers of Britain Ltd in addition to his NHS role.