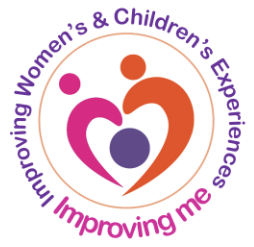 A scheme to improve mental health support for women and families across Knowsley has received backing from a Liverpool MP.
Building Bonds is a parent-infant service, which provides specialist mental health support to Knowsley parents and infants during pregnancy and in the first year after their baby is born and Wavertree MP Luciana Berger, a candidate for the position of Metro Mayor, has praised the difference the initiative can make after she visited the scheme.
Luciana Berger, MP for Wavertree and candidate for Metro Mayor, said: "It was a fascinating visit to learn all about the Building Bonds service, I know how crucial the first 1001 days of an infant's life are, and this programme is making a tangible difference to many families' lives. I hope that more people across the region will be able to benefit from a service like this."
The Building Bonds perinatal mental health programme in Knowsley (Kirkby and Huyton) is the first in a range of initiatives that the NHS partnership "Improving Me" would like to see rolled-out across the region.
Catherine McClennan, Programme Director for Improving Me, said:  "The Building Bonds initiative has made real impact and showcases positive results for women and their families. Pregnancy and childbirth is a very joyful time, but can also be a challenging time in people's lives. We need to make sure support is in place to prevent ill-health and other social problems that can occur without adequate early intervention. We would like to see this programme rolled out across the region."
This service is commissioned by NHS Knowsley Clinical Commissioning Group and is a collaborative service between midwives and clinical psychologists.
Dr Lisa Marsland, Consultant Clinical Psychologist & Lead for Building Bonds, said: "As Balbernie states 'the most important period in our life is the one that we cannot remember' this is why it is so important to support parent-infant mental health and their relationship in the first two years of life."
The Improving Me project began with a wide-scale engagement exercise with women and families that showed there is little support and fragmented services for women and families across Cheshire and Merseyside. It aims to introduce a minimum standard of services that can be expected in each area of the region and is working with a range of organisations to do this. This work is being led by doctors, nurses, midwives and other health care providers to identify areas for improvement and possible solutions.