A Wirral scientist is celebrating after being named on the Queen's 90th Birthday Honours List.
Angela Douglas, who lives in Caldy, has been awarded an MBE for services to research and student mentoring.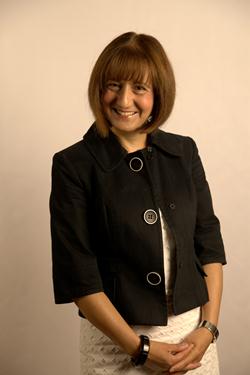 Mrs Douglas, Scientific Director at Liverpool Women's Hospital, said: "I'm overjoyed to have been named on the Queen's Birthday Honours List, it's even more amazing given she is celebrating her 90th birthday this year. I would though also want to recognise the teams I work with at Liverpool Women's Hospital and in Genetics, I feel I am shining in the reflected light of their great achievements"
Mrs Douglas, who also heads up the North West Coast NHS Genomic Medicine Centre as part of the Government-funded 100,000 Genome Project, had further reason to celebrate after the Academy for Healthcare Science announced that they would be issuing her with an Honorary Fellowship.
Mrs Douglas added: "I'm extremely humbled to be receiving all of this recognition for the work I do, especially given the fact I absolutely love doing it. I'm passionate about research and the role it has in helping people to live better lives. I've always strived to give as much help to up and coming scientists as I can, I wouldn't be where I am in my career if it weren't for the people who mentored me through the years, and I want to help others in the same way."
Kathryn Thomson, CEO of Liverpool Women's, said: "Angela is a fantastic example to anyone working in healthcare. She is passionate about our patients and committed to helping inspire future generations of scientists. She thoroughly deserves to be recognised for the contribution she has made to healthcare, particularly genetics, and all at Liverpool Women's are proud of her."