Mamafit exercise & lifestyle courses are to be offered at more venues across Liverpool thanks to funding from Liverpool Clinical Commissioning Group as Mamafit becomes part of HealthyLiverpool.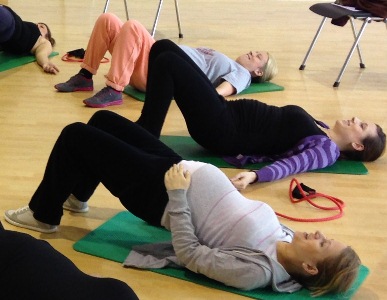 Mamafit; an award winning exercise & lifestyle scheme for pregnant women & mums which supports women to be active and healthy during pregnancy and into the early stages of motherhood, has been running in partnership with Liverpool City Council – Public Health & Liverpool Women's NHS Trust at Children's centres across Liverpool since 2011, is expanding with more courses being delivered at more venues to meet demand and support the need of local mums and mums to be.
The 6 week Pregnancy course helps women to exercise safely throughout pregnancy, reduce back pain and get fit for birth while the 4 week Mother & Baby course supports mums with babies under 1 year old to get active again after giving birth with healthy eating tips and practical advice; mums are encouraged to bring their babies along with them to classes removing a potential barrier stopping many mums from exercising.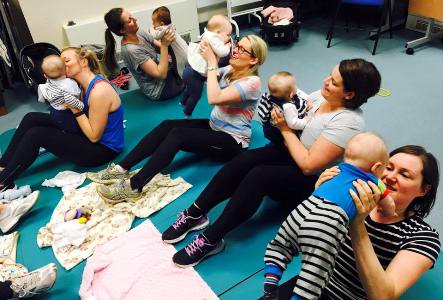 From June free courses will be offered at more Children's centres across the city and at Liverpool Women's Hospital.
 
Local health statistics show that there are high levels of inactivity and obesity in many neighbourhoods across Liverpool while evidence suggests that being obese during pregnancy increases the risk of ill health to both mother & baby.
 
Dr Simon Bowers, GP and CCG lead for Children and Maternity said:
 
"We know getting active can be challenging, especially for new or expectant mums, but we know that it can have enormous benefits for mum and baby, such as improved confidence and sense of wellbeing. 
 
In Liverpool 86%of adults aren't doing enough activity to maintain good health, working with organisations such as Mamafit helps us to provide mums with an environment which is supportive and welcoming  and encourages them to be a bit more active; giving their babies the best start to life."
 
Mamafit Creator and Project Manager Rob Lunn added:
 
"We are delighted to become part of Healthy Liverpool, allowing us to support more women than ever before to be active and feel healthy during this important & exciting stage of life.
Having recently become a parent myself I understand the challenges that mums face trying to find time, motivation and energy to exercise and be healthy. I love being able to help new & expectant mums to find enjoyable ways to get active and support women to make healthy choices not just for their own health but for their children's wellbeing too."
Mamafit courses are delivered in fun, relaxed atmospheres, suitable for all fitness levels and a great way to meet other mums & make new friends!
 
Mamafit courses & classes can be viewed and booked online here: www.bookwhen.com/mamafit
 
For more information about Mamafit® please contact:
 
Rob Lunn
Diverse Active
Phone: 07866160659
Email: info@diversehealthandfitness.com
Web: www.diversehealthandfitness.com