Liverpool Women's NHS Foundation Trust hosted a small event to formally reveal the refurbished hospital roundabout designed by students at Archbishop Blanch school.  
Most people across Liverpool and beyond will be aware, a major incident occurred at Liverpool Women's Hospital almost a year ago (14th November 2021). The incident led to an outpouring of support and solidarity for the Trust during an extremely challenging and emotional time for everyone involved.  The support the Trust received was overwhelming and a continuation of this support has seen Merseyside Fire and Rescue Service and Merseyside Police come together to help Liverpool Women's Hospital replant and reshape the iconic roundabout that most people in Liverpool recognise as the symbol of Liverpool Women's Hospital. The roundabout featuring the "Mother and Child" statue by the sculptor Terence McDonald has been a welcoming vision for all people attending Liverpool Women's Hospital.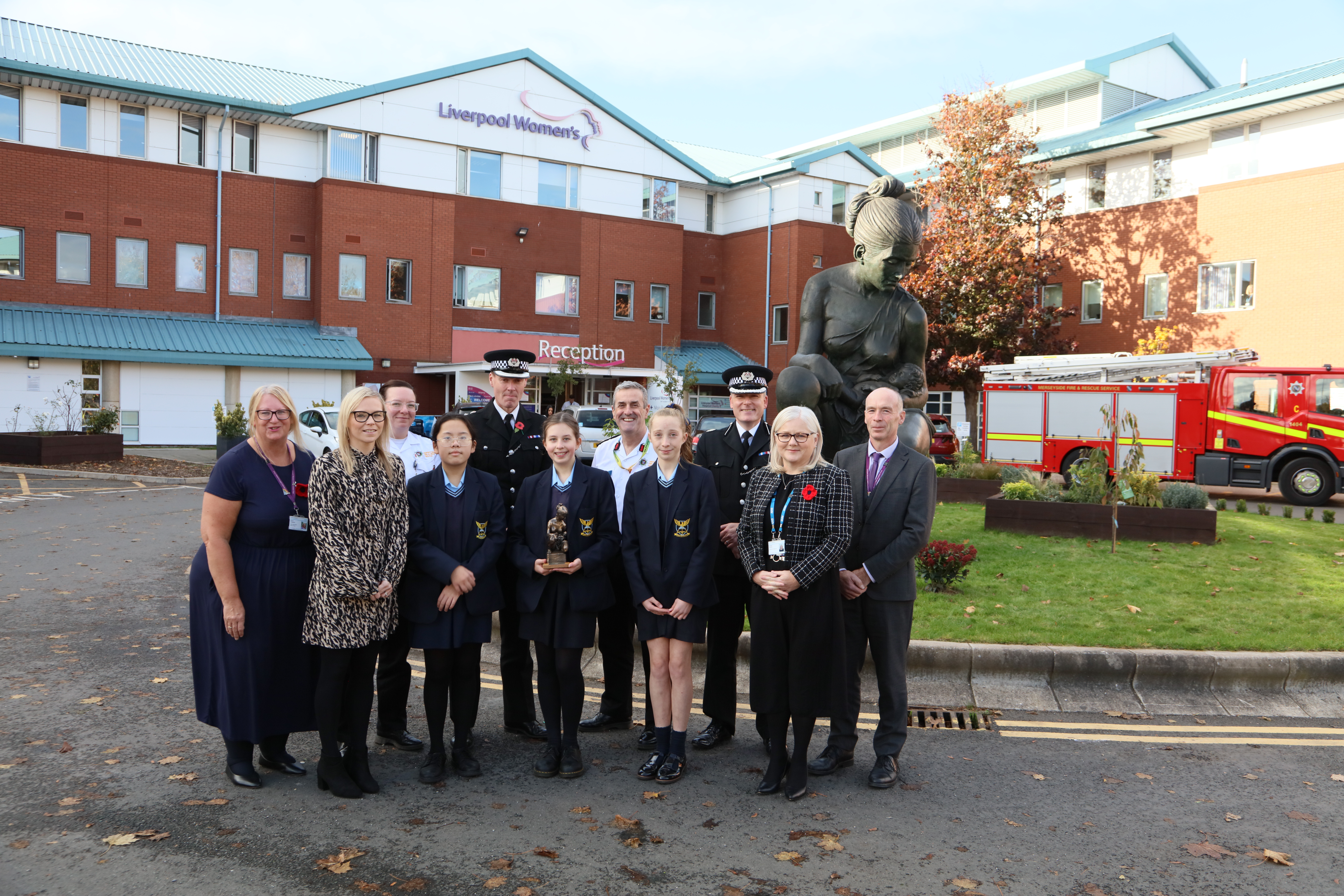 The roundabout refurbishment was designed by students at Archbishop Blanch school. Students from the school, including a number of guests representatives from Merseyside Fire & Rescue, Merseyside Police, OCS security and members of staff from the Trust joined us at the event.