Liverpool Women's Non Executive Director Professor Louise Kenny has been recognised with a CBE in the 2022 New Year Honours list for services to research in the NHS.
Louise is the Executive Pro-Vice-Chancellor of the Faculty of Health and Life Sciences and Deputy Chair of the Board of Liverpool Health Partners at the University of Liverpool and Non-Executive Director here at Liverpool Women's.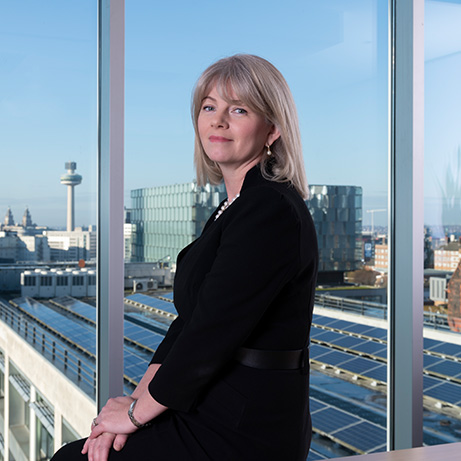 Professor Louise Kenny said: "I am delighted to be recognised in the New Year Honours. As an NHS trained doctor, I've witnessed first-hand the power of research to transform healthcare and save lives. As a scientist, I know that research is a team sport and so I wish to acknowledge and sincerely thank my outstanding colleagues at the University of Liverpool and at all our NHS partner Trusts, especially the Liverpool Women's Hospital. Whilst the pandemic has highlighted that there is still much to be done, nationally and globally, to ensure equal access to medical innovation, it has also highlighted what we can achieve together. I'm humbled to be honoured and proud of the collaborative effort that underpins this nomination."
Louise was the founding Director of the Science Foundation Ireland (SFI)-funded Irish Centre for Fetal and Neonatal Translational Research (INFANT) and was Professor of Obstetrics and Gynaecology at Cork University Maternity Hospital where she worked as a Consultant Obstetrician and Gynaecologist from 2006-2018.
Louise has a longstanding clinical and research interest in hypertensive disorders of pregnancy. Her research group is supported by more than £25million of peer reviewed funding and her work has resulted in more than 200 peer reviewed original papers, reviews and book chapters. Louise has received numerous awards for her work, most recently the prestigious title of Researcher of the Year by SFI (2015) and 2015 Irish Tatler magazine Woman of the Year Award for STEM.
Professor Dame Janet Beer, Vice Chancellor at the University of Liverpool said: "I know I speak for the entire University community in offering the warmest of congratulations to Professor Louise Kenny for the award of CBE for services to research in the NHS. I also feel emboldened to applaud this honour on behalf of the Liverpool City Region for the tireless work she led during the Pandemic to build a collaborative clinical research framework to ensure that the health, economic and societal outcomes for the people of the Region can be improved, even in the most challenging of times. However, and perhaps even more significantly, I would like to congratulate her on behalf of families everywhere for her world leading work in Maternal and Foetal Medicine. As a clinician, a scientist, a researcher, academic leader and I know she would want this to be included, mother, we celebrate, today, the outstanding achievements of Professor Louise Kenny."