A team of 20 staff from Liverpool Women's Hospital who rode 107 miles on their bicycles have raised over £7'000 for the hospital's charity, The Kitty Appeal.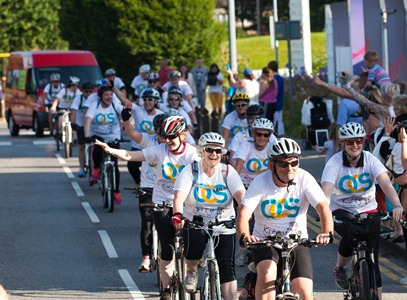 The ride, which began at the country's only other dedicated hospital for women in the UK in Birmingham, took the team two gruelling days to complete – with staff from the Birmingham hospital making the opposite journey simultaneously.
Jayne Parr, who completed the ride for #TeamKitty, said: "The whole experience was just amazing. We really came together as a team and got each other through what was a really tough two days. Half way through we were all saying that we'd never do it again, but now we're already thinking up the next challenge!"
Lisa Masters, Fundraising Manager at Liverpool Women's Hospital, said: "This was an idea that the two hospitals cooked up between us, and was a great way to raise awareness of the amazing work we do for women and their babies, whilst raising some much needed funds for two extremely worthy causes. Women's health and maternity care are things that every single person will need at some point in their lives, even if only at the very start, so our cause is one that everyone can relate to. To raise over £7'000 is an amazing achievement by all involved. The money will be spent on a variety of our services including our neonatal unit and gynaecological cancer services."
Also riding for #TeamKitty in the event, dubbed 'To the Women's on 2 Wheels', was Liverpool's brand new Lady Mayoress, Rachel Plant.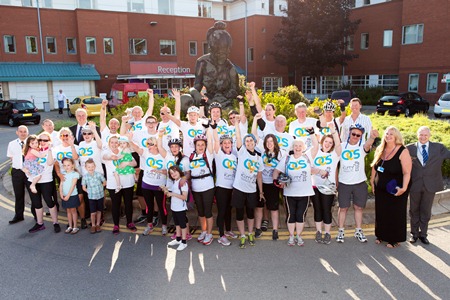 The ride was facilitated by Bikeright!, the largest cycle training organisation in the UK, and its employees volunteered their time for free.
Jo Somerset, Director of BikeRight!, said: "We were delighted that our staff from volunteered to support this challenging ride.  As well as raising money for a cause that is very close to our hearts, it has the additional impact of promoting healthy activity for the participants and everyone who is watching the ride."
To sponsor the team, or make a donation to 'The Kitty' visit http://www.justgiving.com/Lisa-Masters.