Liverpool Women's Hospital (LWH) is delighted to announce that #AskAlice has been shortlisted for NHS Communications Initiative of the Year Award at the 2020 HSJ Awards, recognising their outstanding contribution to healthcare. 
LWH has been shortlisted despite the tough competition from over 1000 entries. The Communications and Midwifery Team for 'Ask Alice – Keeping pregnant women safe and reassured during Covid-19' have been selected based on their ambition, visionary spirit and the demonstrable positive impact that they/their project has/have had on patient and staff experiences within the health and/or social care sector.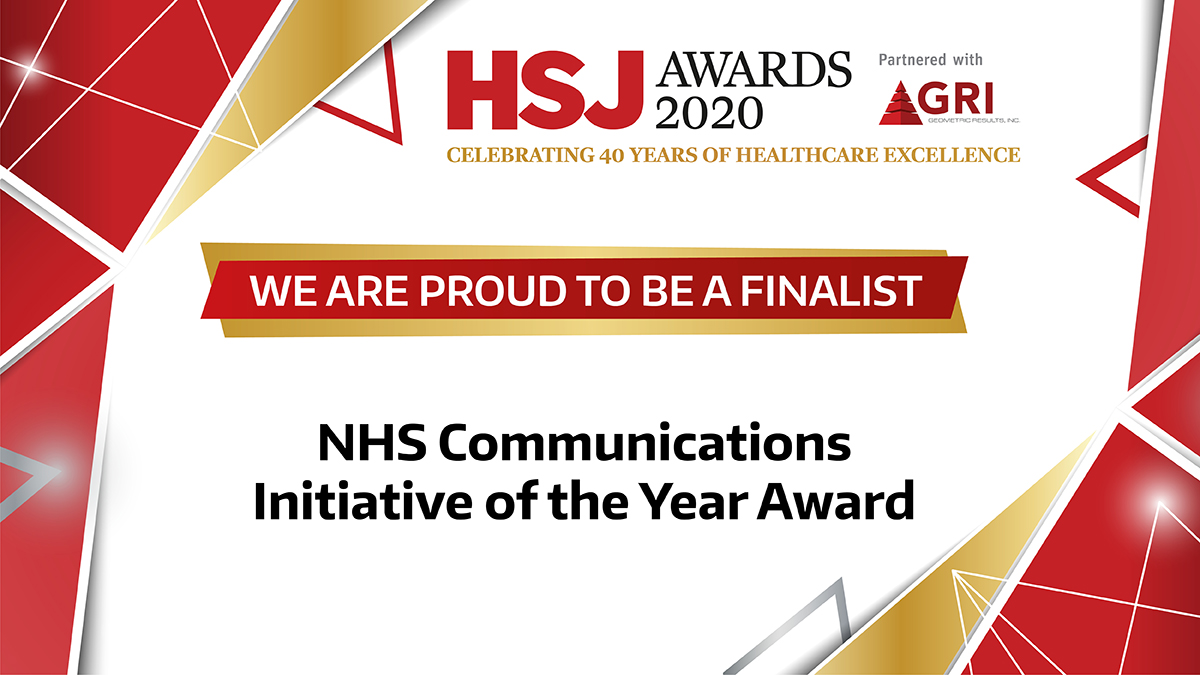 The judging panel is made up of a diverse range of highly influential and respected figures within the healthcare community including: Sir Bruce Keogh, Chair, Birmingham Women's and Children's FT, Mark Axcell, Chief Executive, Black Country Healthcare FT and Caroline Beardall, Director of Workforce and OD, NHS England and NHS Improvement – South East.
As a specialist Trust for women and babies, LWH delivers around 8,000 babies each year. Despite supporting the NHS pressures by postponing elective procedures and non-urgent appointments across other areas of the Trust, one thing that cannot be cancelled is babies being born. The Covid-19 situation resulted in understandable anxiety and panic for mothers to be. In response, the Communications Team, with support from the Maternity Division, worked closely with Alice Bird, Consultant Obstetrician to produce a series of short video messages following the immediate changes to Maternity services due to Covid-19. Responding to questions from mothers to be on social media in an interactive way, Ask Alice was born providing reassurance to pregnant women and families at an anxious time through a friendly and knowledgeable face. Over a one month period, 16 videos were produced and viewed 25k times on social media, receiving positive feedback as well as being featured on regional and national news, reaching a total audience of approximately 3.6 million.
Andrew Duggan, Head of Communications, Marketing & Engagement at Liverpool Women's Hospital said "One of the main challenges for the Trust during the Covid-19 pandemic has been the limited face to face contact and engagement we have been able to have with our patients and families, as well as the need to communicate a significant amount of information to people who use our services. We have had to come up with new and innovative ways to keep in touch with people and to share important messages and information in a way that is engaging. Our #AskAlice campaign was born out of these challenges and developed into a suite of messages to keep pregnant women and their families as updated and engaged with as possible in these challenging times. Its success has been down to a collaborative effort between the Communications Team and the time given by our maternity service including Alice Bird who is one of our Consultant Obstetricians and many other maternity colleagues who contributed. During these challenging times it has been our main aim to ensure that there is a friendly face there to deliver our key messages to pregnant women and families. We are delighted that the efforts of our Communications Team and our maternity service to make this campaign a success has been highlighted by the prestigious HSJ Awards."
Now in its 40th year, the HSJ Awards is the largest annual benchmarking and recognition programme for healthcare. Through a rigorous, fair and transparent judging process the awards produce a roll call of the best organisations, teams and people in the NHS and the wider health sector.
The full list of finalists for the 2020 HSJ Awards can be found on https://awards.hsj.co.uk/2020-shortlist.
Winners will be selected ahead of the ceremony, which will take place virtually in March 2021.