Following the airstrike that devastated a maternity hospital in the Ukrainian city of Mariupol, staff at Liverpool Women's Neonatal Unit rallied together to see how they could help.
Sat together on a night shift the Neonatal Unit staff discussed ways in which they could help the people of Ukraine, especially their fellow neonatal teams providing care. Aware many donations of Trauma Equipment for adults had been donated the team decided to donate essential neonatal equipment. Led by Neonatal Consultant, Anna Paweletz the team went through medical stock and equipment on the unit which resulted in them identifying a substantial amount of kit which could be safely donated.
Along with the consumables needed for the day to day running of a neonatal unit, such as feeding syringes and tubes, longlines, cannulas, trachea tubes, trans warmers etc, the kit also contained larger pieces of equipment such as humidifiers, monitors and ventilators.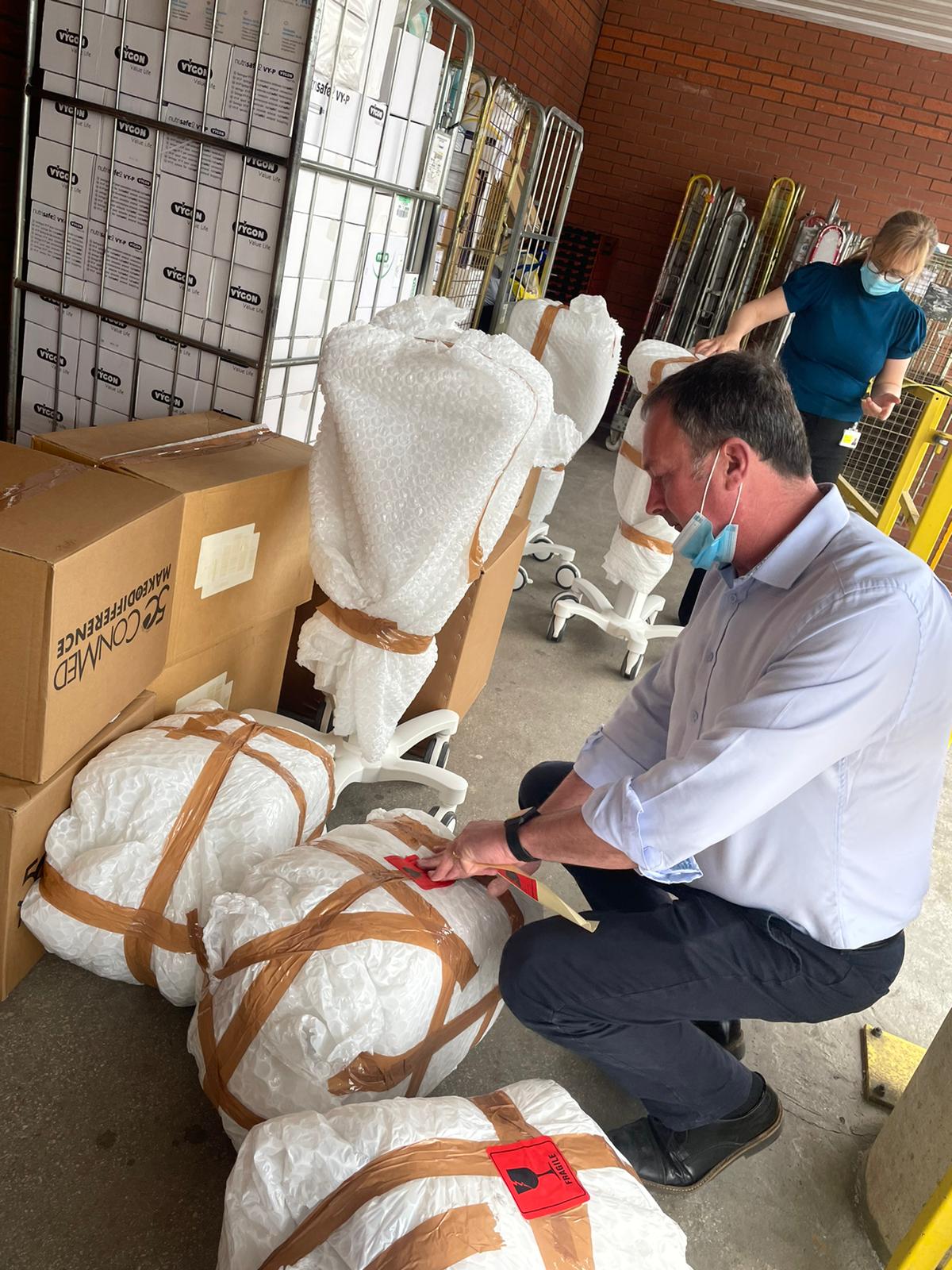 Following the success on the Liverpool Women's Neonatal Unit, Anna reached out to her colleagues in other Trusts to see if they were in a position to donate any equipment to which she has had a positive response.
Anna said "Following our discussions on how we could help I came across a charity called Medical Aid Ukraine. Medical Aid Ukraine had successfully collected and delivered medical and surgical equipment to hospitals in Ukraine. I also learned many other NHS Trusts across the country had donated essential medical equipment but to my knowledge there has not been any specific neonatal or paediatric collections in our area and the majority of donations have so far been focussed on adult patients."
Anna added: "Wondering if our donation would help, I contacted Medical Aid Ukraine who confirmed the charity had received several requests for Neonatal equipment including one from the Children's Hospital in Kyiv, so we knew this donation was much needed. Having been made aware of our donation the charity contacted the President of Ukraine Neonatal Society, who requested our supplies be sent to the Regional Clinical Hospital, Neonatal Centre Lviv, where a lot of women and children have been evacuated to."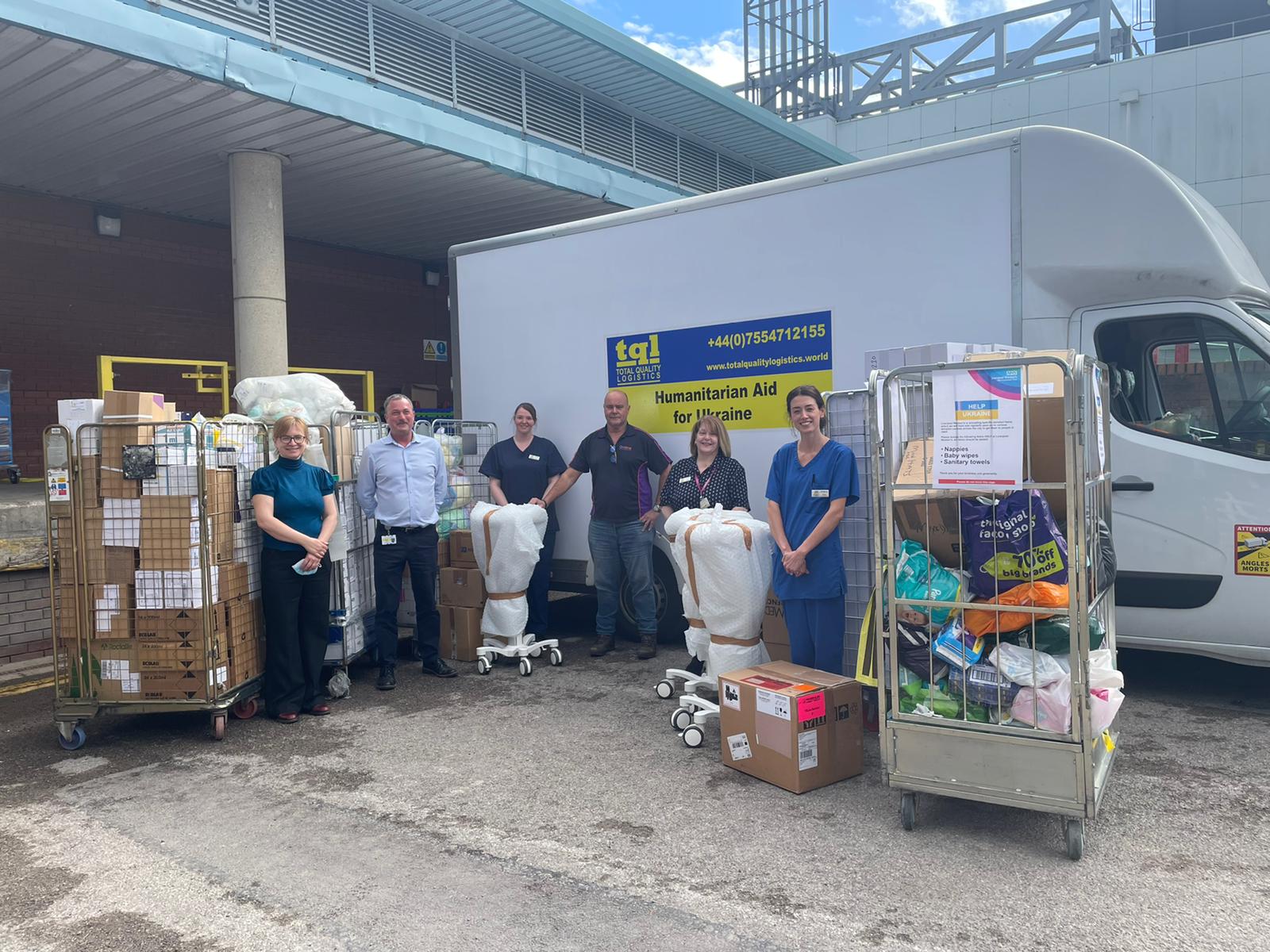 The donation was collected from Liverpool Women's by Medical Aid Ukraine on Wednesday 6th April and made it safely to Lviv on Sunday 10th April where the kit was handed over to the medical staff at the Neonatal Centre Lviv.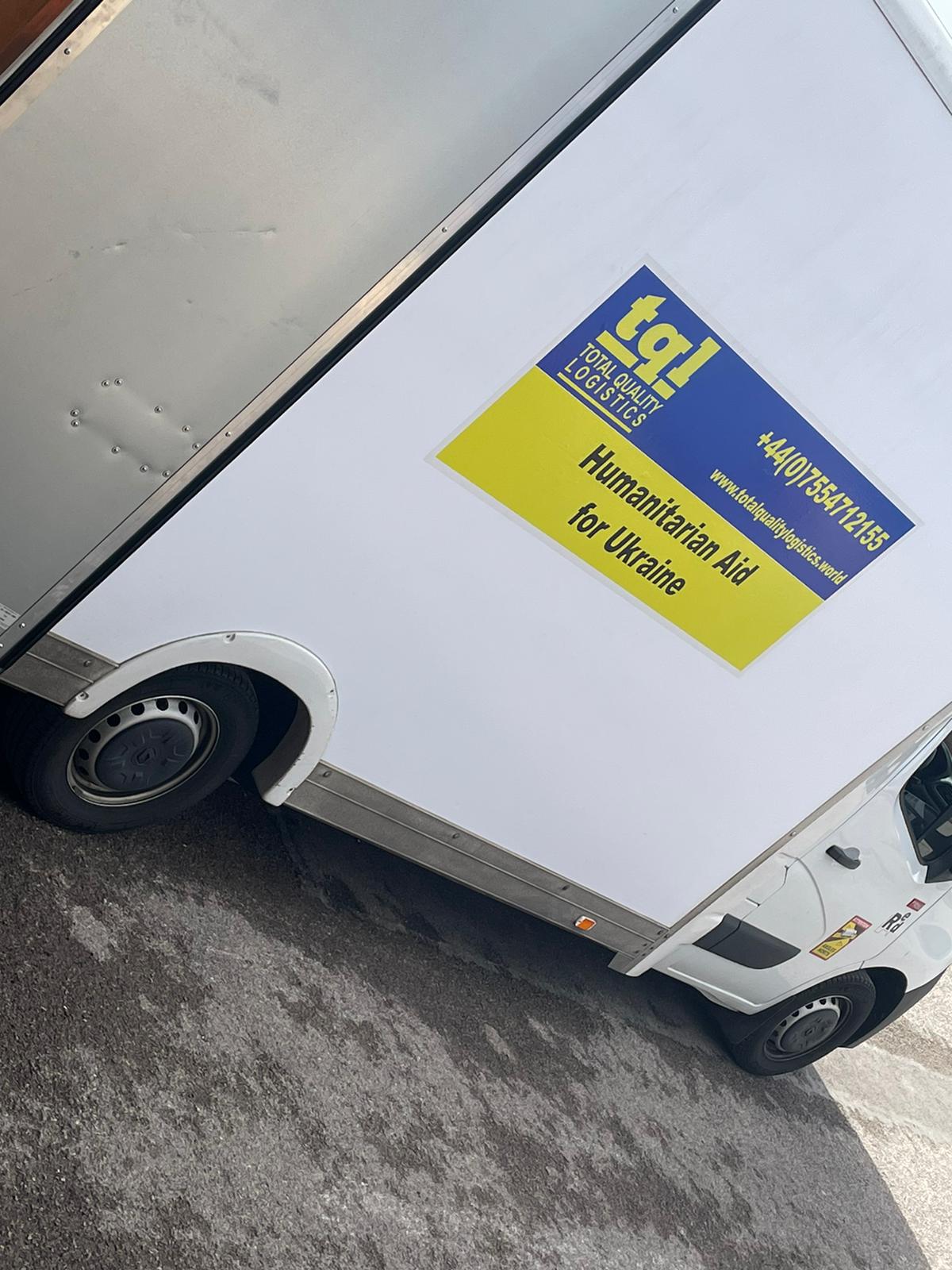 "I would like to thank the Executive Board and the Neonatal Unit's clinical leadership team here at Liverpool Women's for their generosity and for supporting such a worthy and essential effort which will benefit many babies and families."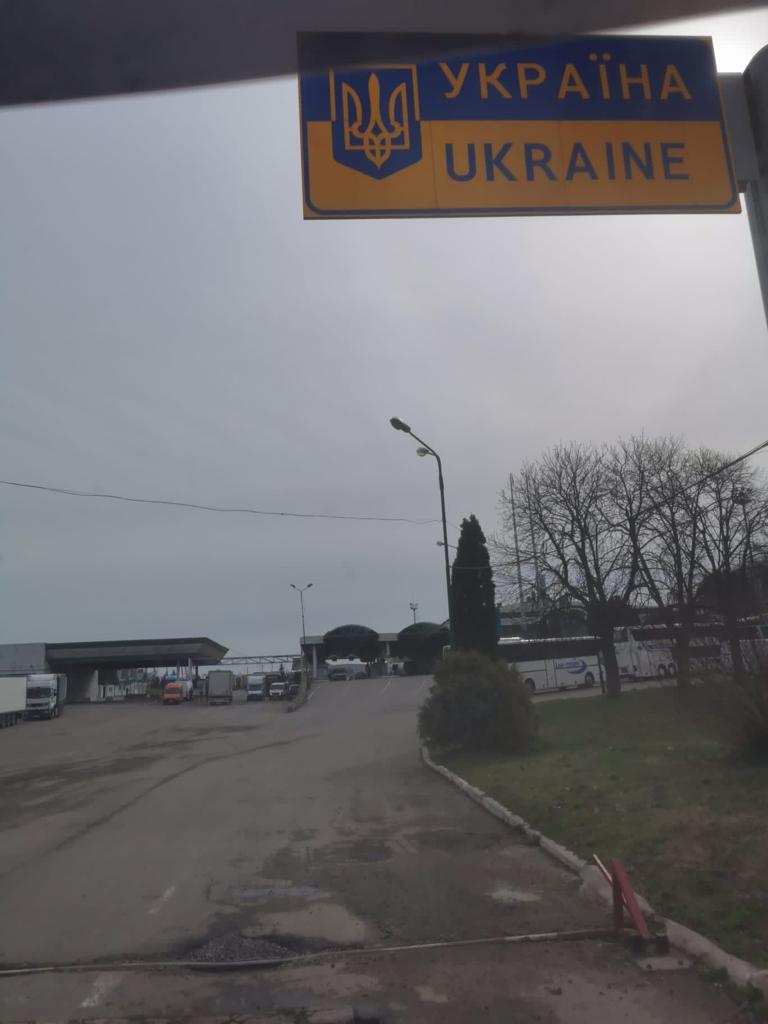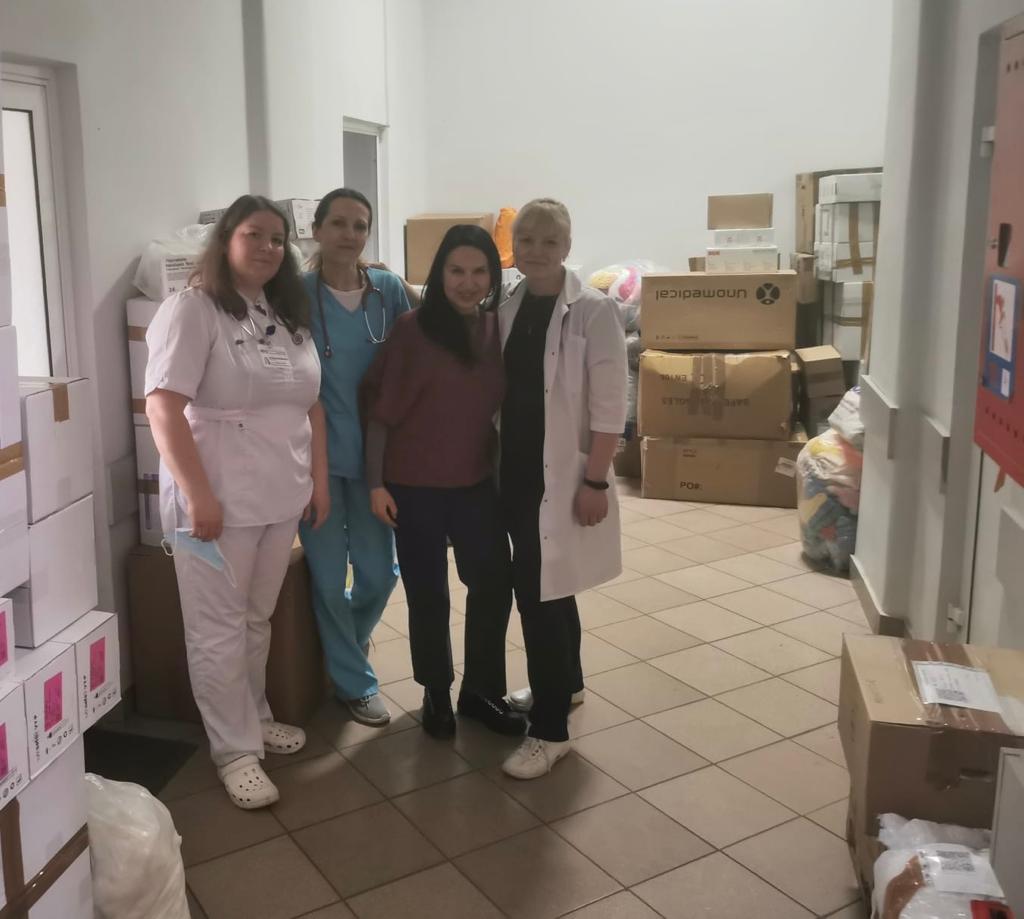 Medical Aide Ukraine said: "A huge thanks to Liverpool Women's Hospital for their donation of neonatal and maternal equipment, which has been successfully delivered to Lviv Regional Clinical Hospital, we are so grateful for your support."