Clinicians at Liverpool Women's Hospital have been shortlisted for an international award for their ground-breaking work in newborn care.
The team has developed two pieces of equipment to help resuscitate newborn babies who need help taking their first breaths.
Professor Andrew Weeks, of the University of Liverpool's Sanyu Research Unit, is based at the Women's Hospital and said: "Each year approximately six million babies across the world require basic neonatal resuscitation and around 900,000 of these will die.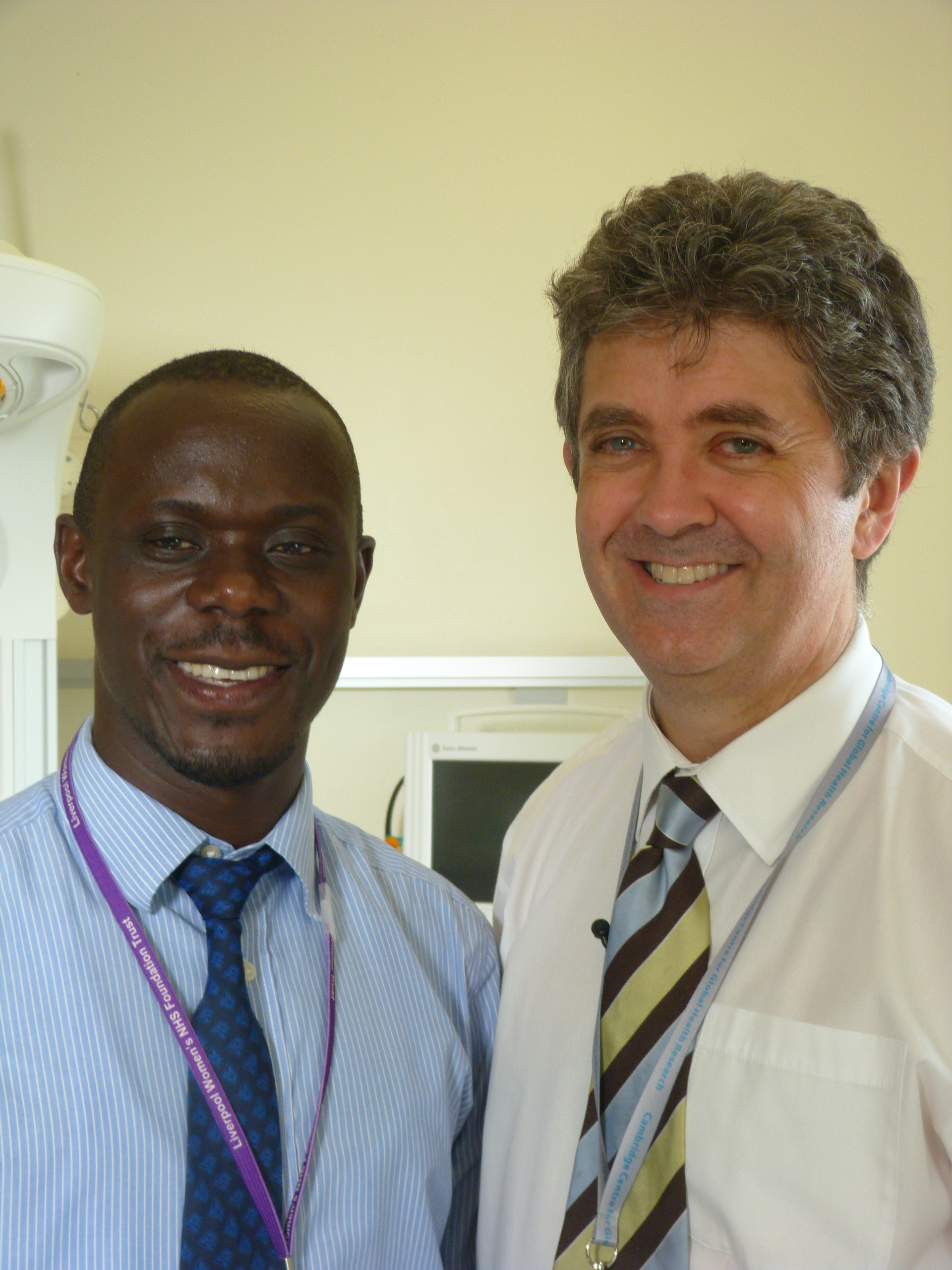 "But work pioneered by specialists in Liverpool as well as across the world, is making a real difference and saving babies lives.
 "As we have seen during Baby Loss Awareness Week the effects of losing a baby are profound and long lasting, we want to make a real difference both here in the UK and across the world."
Studies in premature babies show that newborn deaths are reduced by over 30% just by delaying cutting the umbilical cord. But fully grown, healthy babies have also been shown to benefit from this delay as it increases iron and improves childhood brain function.
Studies in the UK, backed by another large study in Australia, led to a major change in midwifery and obstetric practice, and delayed cord clamping is now recommended by the Royal College of Obstetricians & Gynaecologists, National Institute for Health and Care Excellence, as well as many others.
In 2012, Liverpool Women's Hospital (LWH) became the first teaching hospital to practise delayed cord clamping for all term births including caesarean sections.
Specialists then looked at premature births and ways of providing bedside resuscitation with an intact cord. This led to the development of the LifeStart Trolley, a simple piece of equipment that allowed newborn resuscitation to take place at the bedside whilst the cord was intact. In Liverpool, use of the LifeStart Trolley allows bedside resuscitation with an intact cord for all babies, including those born very early. In a recent audit, 100% of babies born in Liverpool at under 32 weeks' gestation received delayed cord clamping of at least 2 minutes. In contrast, throughout the UK only 2% of babies born at this gestation receive this benefit.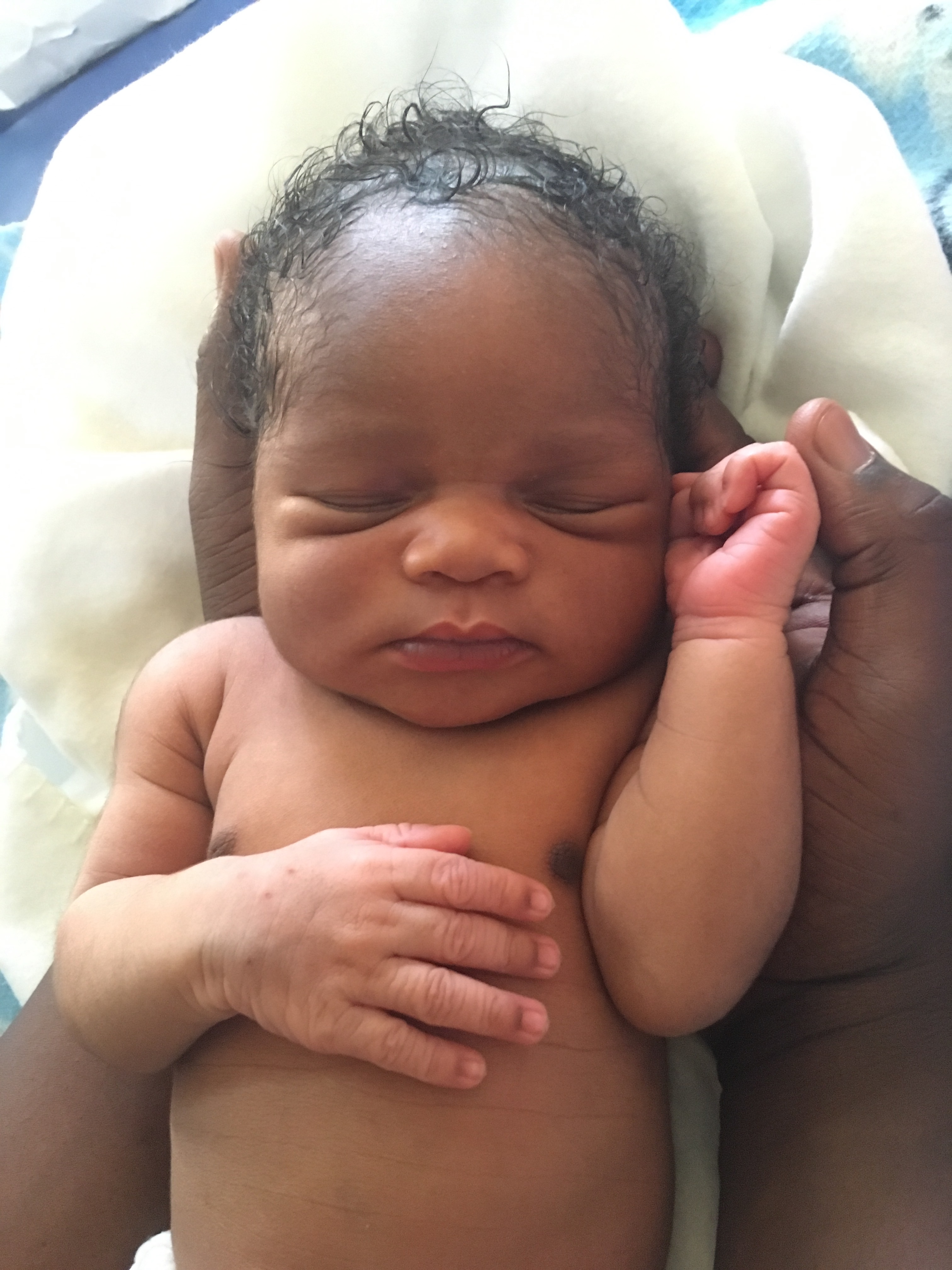 While the LifeStart trolley has been developed commercially and is being used worldwide as a standard resuscitation unit, the Liverpool team also wanted to provide a similar device for those places where most neonatal deaths occur. The high technology, complex devices are expensive and require electricity - something that is often unavailable for the thousands of babies that are born needing resuscitation across the world. Recent studies from Nepal show that even with minimal resuscitation equipment, delayed cord clamping improves outcomes in babies needing resuscitation.
So last year, with support from colleagues in Uganda and Liverpool, they developed 'the BabySaver' – a simple plastic unit that allows babies to be resuscitated without being separated from their mothers. The unit will be manufactured locally in Africa and cost around £40 ($50), a fraction of the price of traditional resuscitation units. The BabySaver is currently undergoing clinical testing in Uganda.
The Sanyu Research Unit has been shortlisted for the International Maternity Expo award which will be held in London on the 12th November.
 Editors Notes
For more information please call Stuart Baird on 07799 678009.
The Sanyu Research Unit, is part of the University of Liverpool's Department of Women's and Children's Health and based at the Women's Hospital - it is dedicated to improving maternity care worldwide, particularly in poorer settings.
The unit aims to generate sustainable improvements in maternal and infant health. Its goal is to develop and evaluate low cost technologies for clinical care that will have a direct impact on mothers all over the world.
The unit is named after Edith Sanyu, a Ugandan woman who was referred to Mulago hospital from a small village in Mbarara, western Uganda, with obstructed labour.
Her uterus had ruptured, a hysterectomy was done and she was sent to the High Dependency Unit but later died. There was no blood available on that day yet she had bled excessively.
Although not well known herself, Edith represents the many voiceless women around the world who suffer from lack of resources for maternal and newborn health, as well as the path that these women, especially the poor, undergo.
SAfRI is the fruit of a long-standing relationship between the University of Liverpool, Liverpool Women's Hospital, Makerere University, Mbale Hospital and the Ugandan Ministry of Health, which began in 2000. 
The creation of the Sanyu Research unit (University of Liverpool) and its sister unit, SAfRI in Mbale, a more rural setting, is pivotal in building a Sanyu bridge so that no mother or newborn falls 'into the water' in a resource-poor country like Uganda.
The Sanyu Unit is able to achieve positive maternal health outcomes with few resources through collaborative clinical research and low-cost innovative technologies. It works closely with local healthcare providers and government to strengthen the research capacity and promote inspiring models of maternal clinical practice.
The Department of Women's and Children's Health and the Sanyu Unit are a World Health Organisation (WHO) Collaborating Centre for Research and Research Synthesis in Reproductive Health.