Dr Leanne Bricker, Consultant for ten years in Fetal and Maternal Medicine, is having a two year sabbatical to take Liverpool Women's expertise to United Arab Emirates.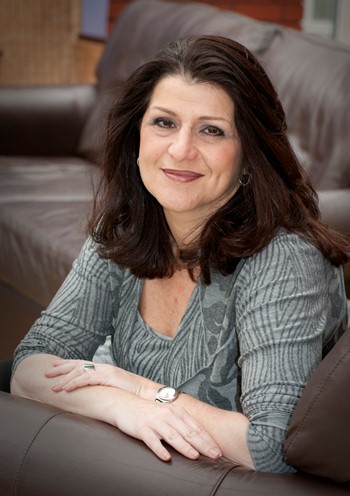 Much appreciated by grateful families, Leanne has provided caring and expert service for high risk maternity patients from throughout the North West and beyond and saved unborn babies identified as having life-threatening problems. She has pioneered in the region a laser treatment for twin to twin syndrome (TTTS) which puts the unborn twins at severe risk because they share the same placenta.
But now she is taking a break from the Trust and the city she loves and heading for what she describes as "the Women's in the Desert," namely Corniche Maternity Hospital in Abu Dhabi.
Her new hospital has 9,000 births a year compared with 8,500 at Liverpool Women's and the challenges she will face are very different, having helped to build up a renowned Fetal Medicine service here, she now has a "blank canvas" to establish a Fetal Medicine Unit at her new hospital with the sort of pioneering procedures which are now available to families in Liverpool.
"I am very excited as I see it as an adventure and an amazing opportunity," says Leanne. "I will be introducing more intervention in Fetal Medicine which at the moment is purely diagnostic at the Corniche."
This will include life-saving interventions such as fetal blood transfusions, laser treatment,  bladder shunts and other procedures which are carried out at Liverpool Women's to save babies' lives in the womb - and sometimes those of their mothers.
As someone who was born and grew up in South Africa, the hot temperatures and all year round sunshine hold no fears for Leanne.  Leaving their Sefton Park home to go with her to Abu Dhabi are husband Tim and daughters, Ava, 11, and Madeleine, eight.
Said Kathryn Thomson, Chief Executive: "We're sad to see Dr Bricker leaving us to go and practise Fetal Medicine in Abu Dhabi. Many families have benefited from her amazing skills which she is now taking to Abu Dhabi to establish a department which will enhance the lives of women and babies there.  We thank Leanne for the contribution she has made during her time here and look forward to welcoming her back and hearing all about her experiences on her return to Liverpool Women's."