Liverpool FC legend Jamie Carragher was the star attraction at Liverpool Women's 18th birthday party held at the Trust's annual Open Day on Saturday, September 7, 2013.
To mark the occasion, Jamie was invited to officially open the hospital's brand new reception and front of house area which annually welcomes 100,000 women through its doors. It has been designed to be family friendly with a children's play area and a courtyard garden and was packed with families, staff and patients who cheered him as he cut a giant 18th birthday cake.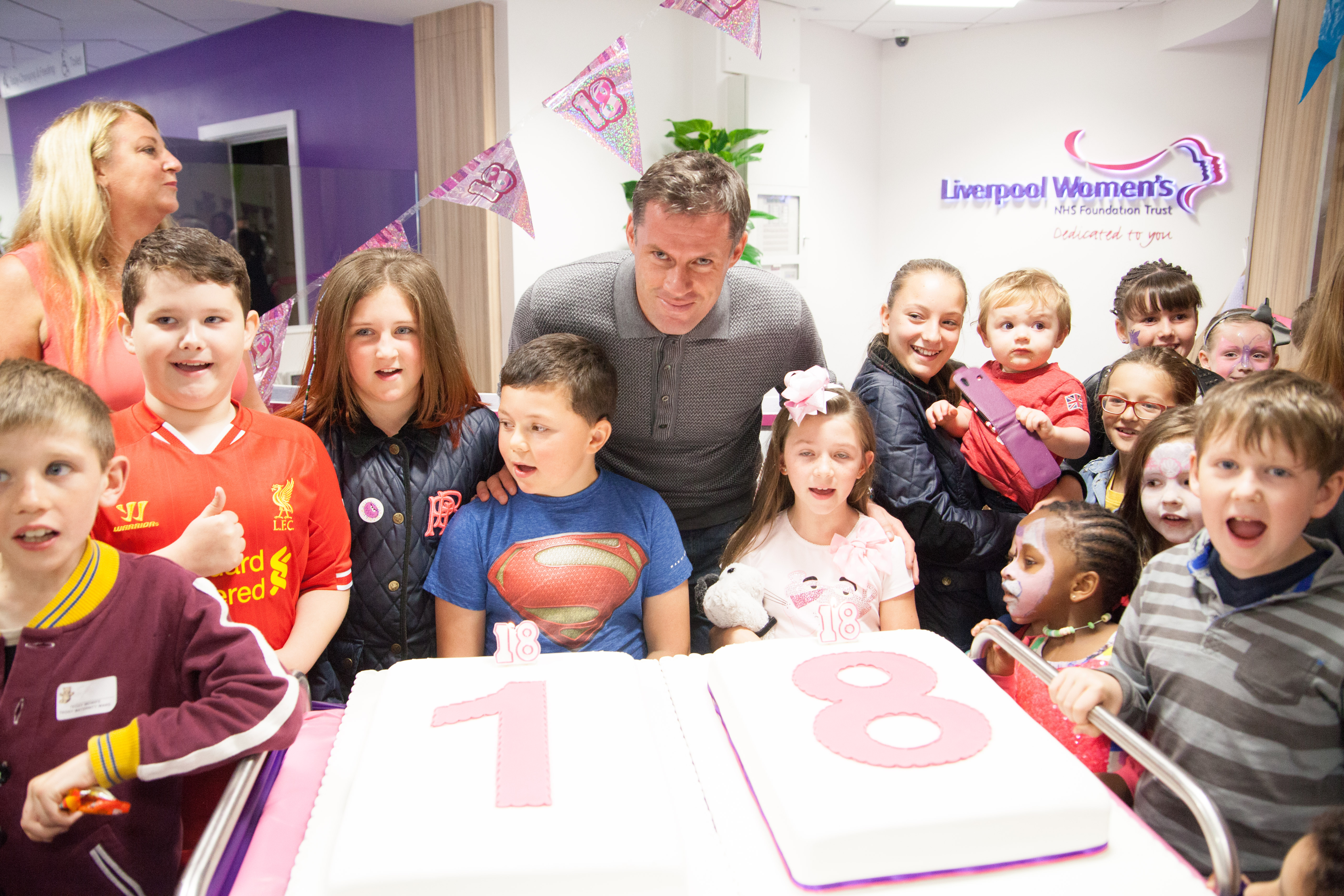 Many of those present had either been born at the hospital, given birth there or been touched by other services in some way, including gynaecology patients.  Many of his young fans were thrilled to meet their idol and have a commemorative photograph taken with him. Said Chief Executive, Kathryn Thomson: "Many of the children who were born here when it first opened will be celebrating their 18th birthdays throughout this year so we thought it was only right that we threw a party as well."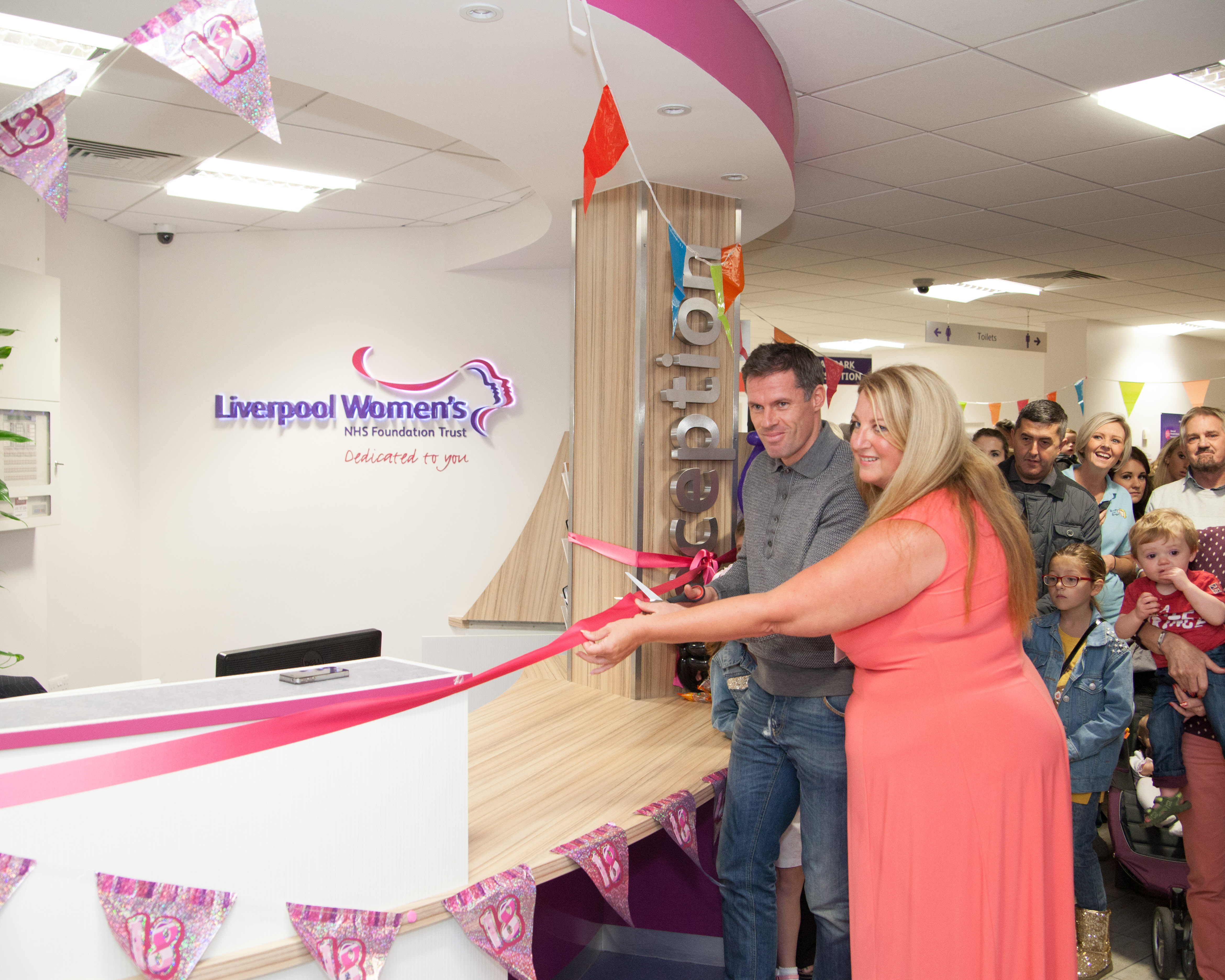 Welcoming Jamie Carragher, whose two children were born at the hospital, she said: "Jamie represents so much of what is good about this city and so much of what we as a Trust are about. Like Liverpool Women's, Jamie has become a fundamental part over the past 15 years of what makes Merseyside great. Success, achievement, passion and commitment are all things that Jamie and Liverpool Women's are no stranger to.  We also helped to bring his own son and daughter into the world so we are part of each other's history. We are immensely proud to have him here today." 
She also paid tribute to Jamie Carragher's work with Merseyside's young people through his 23 Foundation which, she said, provided another link between Jamie and the hospital.
"As a trust, we are responsible for bringing 20-30 baby Scousers into the world every single day and providing care for thousands of Liverpool families each week while Jamie and his 23 Foundation aim to give as many Merseyside children as possible the chance to achieve their dreams. This is a fantastic cause and no doubt many of the children Jamie is able to help will go on to have their children here in years to come."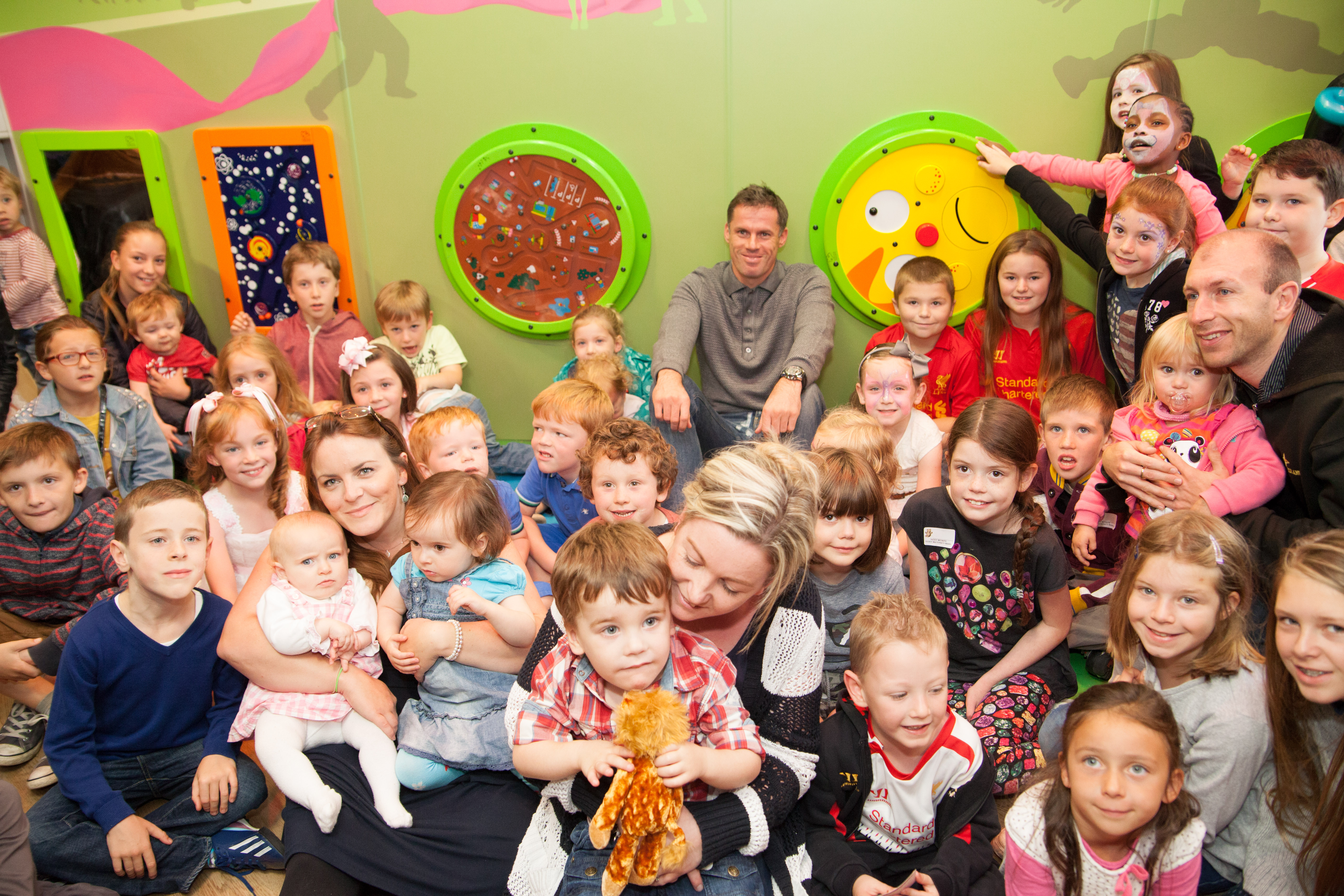 Entertainment at the Open Day included the award-winning Liverpool Signing Choir.  Visitors were invited to tour the hospital's new £10million maternity unit, offering some of the best facilities in the world to local women and their babies and children were invited to take their teddy bear's to Gynaecology outpatients for a minor operation.
They were also able to learn more about the work of the Neonatal Unit which cares for 1,300 babies a year and activities like the Trust's award winning Genetics service which helps hundreds of families throughout the North West.
At the Annual Members' Meeting, held during the Open Day, members heard that IVF treatment at the hospital's Hewitt Fertility centre now has a 60 per cent success rate compared with only 15-16 per cent at some centres.  Members also heard that the Trust has not had a single case of the infections MRSA and C.Difficile or any medication errors in the last 12 months.