The Honeysuckle Bereavement Team at Liverpool Women's Hospital has been awarded the Knowsley Chamber of Commerce 'Women's Group' Award at the 2018 Merseyside Women of the Year awards.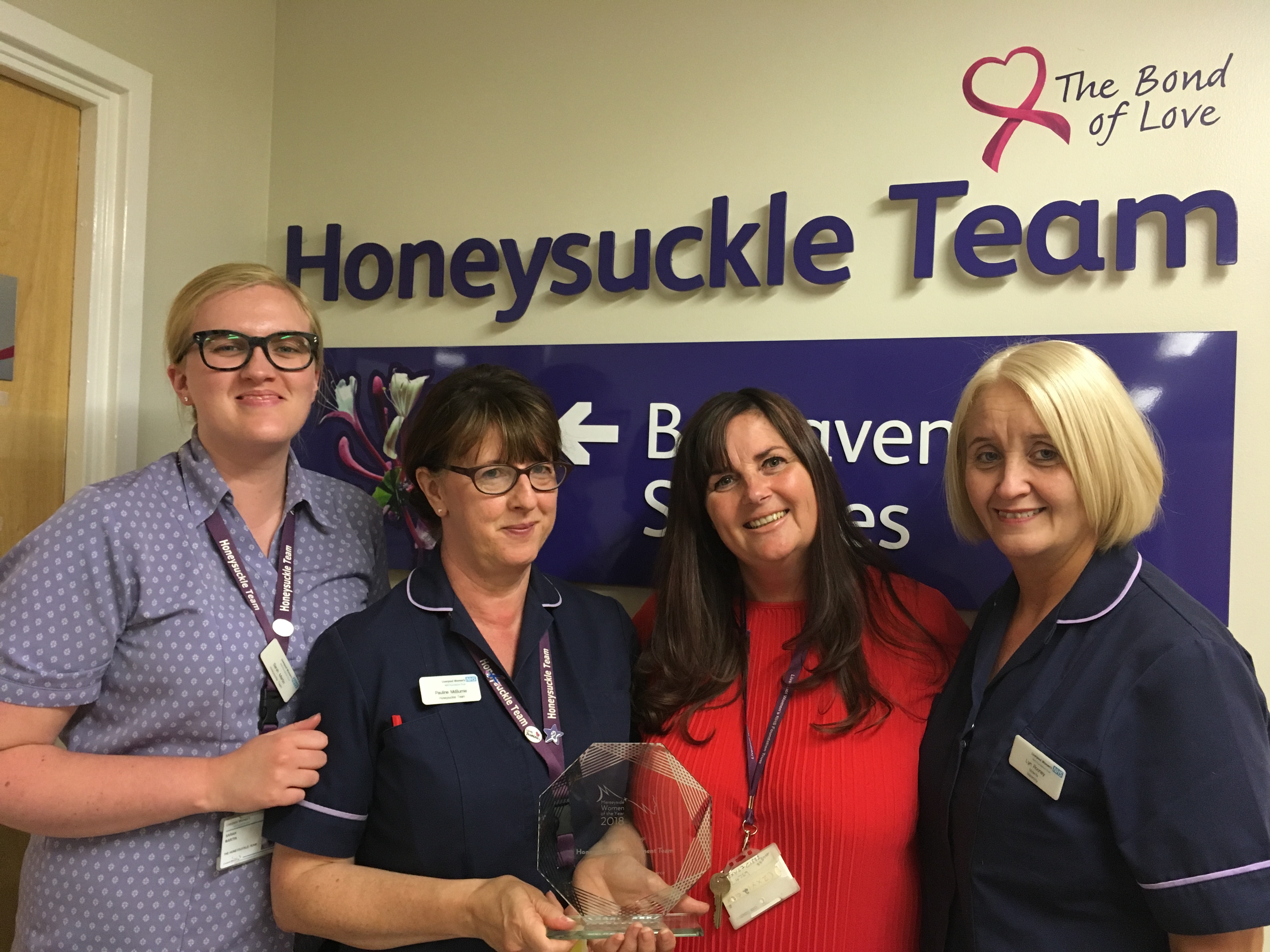 The Honeysuckle Team have developed a bereavement service working with all departments at Liverpool Women's Hospital to provide care and support for families following pregnancy loss at any stage of gestation and babies who die shortly after birth.
Michelle Morgan, Head of Audit, Effectiveness and Experience at Liverpool Women's Hospital said "The Honeysuckle Team are an absolute credit to the hospital, and we're delighted that they have been recognised for the care that they provide to the women and families of Liverpool and beyond at the saddest times. I'm extremely proud to work with these women every day."
The Merseyside Women of the Year awards recognise and celebrate the achievements of women and the role in which they develop a service to support others, some often created due to their own experiences.
Pauline Mcburnie, Specialist Bereavement Midwife added "The stigma surrounding baby loss can leave bereaved families feeling isolated. Families never forget the understanding, respect and genuine warmth they received from caregivers which can become as lasting and important as any other memories. Also baby loss is still a taboo subject and we will continue working towards helping families talk and come together to support one another. This award is dedicated to all the families we have met and we would like to thank everyone who voted for us. I am proud of the team and the work we do together for the Honeysuckle families".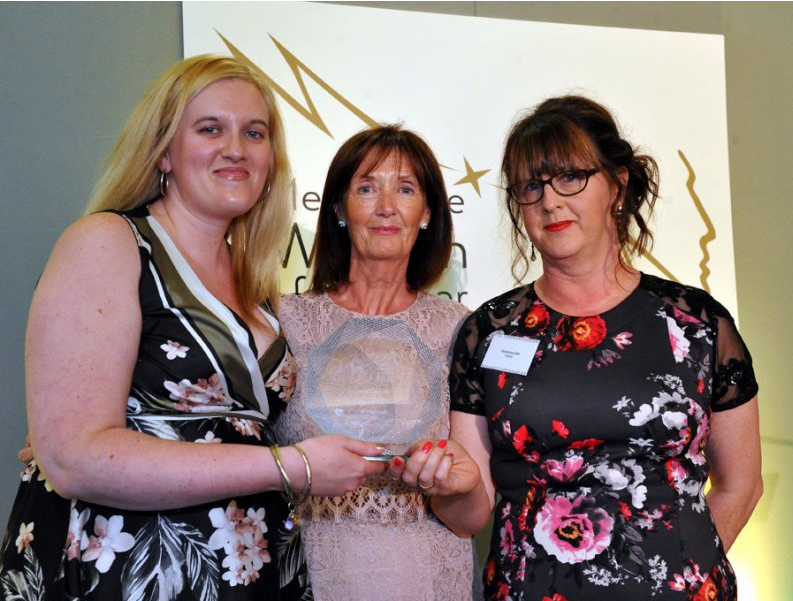 During the past couple of years The Honeysuckle Team have set up and facilitated stillbirth and death registration appointments within a private, calm space away from the main registry office within The Honeysuckle Office. The team also run a monthly support group for families to come together as well as a closed Facebook group where parents can share their stories with others going through the same journey.
Good relationships have been formed with health professionals and outside agencies and the team can now refer families for specialist bereavement counselling.
If you have would like to speak with the Honeysuckle Team following pregnancy loss at any stage of gestation or lost your baby shortly after birth please call 0151 702 4151.