A Consultant Neonatologist on the country's largest special care unit for babies is set to travel to South East Asia to share his expertise with a charity dedicated to reducing neonatal mortality later this month.
Nim Subhedar, a Consultant for over 16 years, will be teaching and providing voluntary support for neonatal doctors at Da Nang Hospital for Women and Children, a large maternity unit with over 14,000 deliveries and 3,500 admissions, with the Newborns Vietnam charity for eight weeks.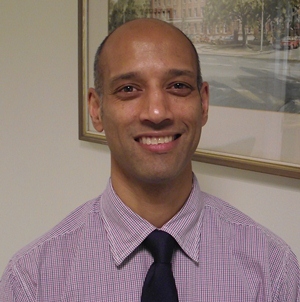 Nim, who's work recently featured on the hit Channel 5 series 'Miracle Babies', said: "One of the projects that I'm going to be concentrating on is trying to prevent infection and trying to reduce the number of babies that are being infected. All the things we take for granted here, at a much more basic level there."
Nim will swap the Neonatal Unit at Liverpool Women's Hospital, the largest of its kind in the UK, for a unit that is even bigger.
"We think of ourselves here at Liverpool Women's as being the biggest centre in the country but in Da Nang they do things on an even bigger scale. The babies that they have are much more what we would call 'high dependency' babies or 'special care babies' rather than intensive care babies. We look after very premature babies down to 23 weeks gestation but they haven't got the facilities or expertise to look after such tiny babies so they don't tend to routinely resuscitate babies unless they're about 28 weeks, that's one of the main differences."
The Da Nang hospital requires resuscitation equipment such as self-inflating bag and mask systems which cost around £120 and Nim is reaching out to raise money to take as many units as he can fit in his luggage allowance.
If you would consider donating some money to this project to help build a relationship between Liverpool Womens Hospital and the unit in Da Nang, Nim's 'Just Giving Page' can be found by folllowing this link: https://www.justgiving.com/NimSubhedar/ .
You can keep up to date with Nim's time in Vietnam on our website, our Facebook page or following @LiverpoolWomens.