2016/17 was another year full of both great achievements and significant challenges for Liverpool Women's. As always the quality of care provided to our patients was second to none, but we have all had to work hard to address our financial and operational challenges, which are likely to continue to be issues for the foreseeable future.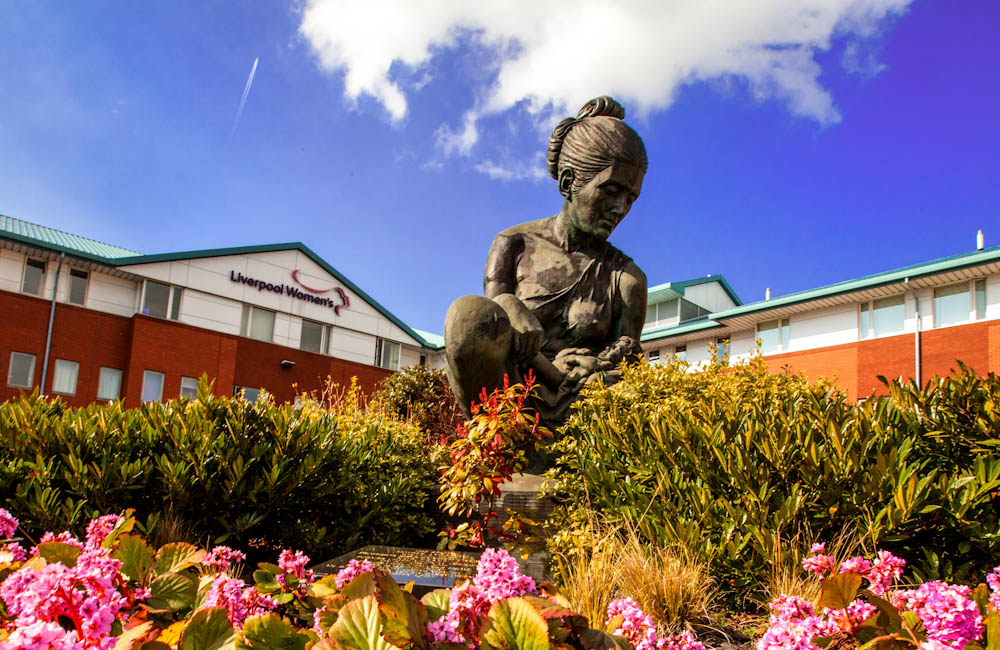 Public Consultation
The long term future of our services is still to be determined You will recall that four options for the future were shortlisted: (1) Relocate to a new building next to the new Royal Liverpool Hospital (2) Relocate to a new building on the Alder Hey site (3) Remain at Crown St with major improvements (4) Remain at Crown St with smaller improvements.

Here at Liverpool Women's we have been clear for some time about our preferred option – to relocate adjacent to the new Royal Liverpool Hospital. 
However, a public consultation led by Liverpool CCG will need to take place before any final decision can be made about the future of this hospital and its services. The CCG will not get approval to run that public consultation until NHS England are assured that there are robust plans to finance the new building.
You may have thought things have gone a little quiet but this is because of local mayoral elections – and the recently announced general election - which means any further public conversations about the future of our services have to wait until June at the earliest.   However, we are working closely with our CCG, NHS England and other colleagues to identify potential funding solutions and responses to NHS England's questions.   
It is important to remember, however, that even when approved any changes will take a long time to implement (a relocation to a new hospital building could take anywhere between 5 – 10 years).
We cannot stand still during this time.  Our Future Generations strategy identified some clinical issues that need to be addressed as best we can in the short term.  It is for this reason that you will see us continuing to invest in services here at Liverpool Women's.
Keeping our services fit for the future
We understand that whilst the future of the Trust's services is unclear, staff and the public may question why we are spending money on a hospital site that we may move from in the not too distant future.
As already mentioned, regardless of the outcome of any decisions, Liverpool Women's will be located at its current site for a number of years to come. Therefore investment and refurbishment of the current site is required to meet patient needs now. Two of the main projects currently taking place are; the Gynaecology Unit Refurbishment, and the Outpatients Facilities Improvement Programme.

Gynaecology Unit Refurbishment
We are upgrading our two existing Gynaecology Wards to make a new Gynaecology Unit.  The main aim of the project is to ensure that we look after patients at the right time, in the right place and with the right clinical teams around them.
Work is well underway now to remodel and modernise our Gynaecology Unit, making for a better patient experience by providing more up to date facilities, as well as a more efficient clinical space for our staff to work across.
The new Gynaecology Unit (due to be completed by early summer) will provide a more modern, bright and easily accessible area which will include a new admission lounge, new consulting rooms, new patient changing facilities, and revised bed space. 
Outpatients Facilities Improvement Programme
We are also redeveloping our Outpatients facilities with a new layout, improved amenities, and an interactive appointment check-in and reminder system that will provide a better experience for our patients. This means we will have;
A patient appointment self check-in system


A centralised reception area for ease of access for patients attending any outpatient appointment at Liverpool Women's


A redesigned centralised outpatient area which provides better facilities for patients


An advanced patient call handling system with an integrated appointment reminder system consisting of text, email, and automated call messaging.
The introduction of the new self check-in is scheduled for June 2017. The redevelopment of the Outpatients environment started in April, with completion expected early June 2017.
What about Neonatal and other services?
We are all aware that our neonatal services require additional investment to ensure that our most vulnerable babies are being cared for in the best environment possible.  Last year we took the difficult decision to reduce the number of cots in order to reduce the risk of infection.  We need to invest urgently in our Neonatal estates and are actively working with NHS Improvement (our regulator) on a business case for significant funding to invest in our neonatal service.  
To further mitigate clinical risks, we are also planning a £1m investment to provide consultant and other staffing cover to address issues highlighted in the clinical case for change.  
Our financial challenge
Although we are making necessary investments in our services, there is also a significant ongoing financial challenge to address. Last year the Trust was set a financial target of a £7.0m deficit.   Thanks to everybody's hard work, we managed to stay within that target deficit.  In this new financial year (2017/18) we are again planning a deficit, this time the target set by our regulator is £4.0m.
To achieve this deficit the Trust must deliver £3.7m of cost improvement (CIP), and we will again require cash support from the Department of Health.
As a result there will continue to be a significant focus on strong financial management and as always we will need to rely on the continued commitment and support of staff to ensure we meet our financial responsibilities in a way which does not impact on patient care. 
Quality patient care is our number one priority
Despite the challenges we have faced over recent years and will continue to face for the foreseeable future, the main driver for all our decision making is quality patient care. No decision we make will compromise the excellent quality of care we provide, which is why we are working extremely hard now to ensure our services are both fit and safe for the immediate and long-term future. Patient safety is always our number one priority.