Liverpool Women's fundraisers Phil and Emily are planning to travel 1,000 miles in a handmade horse-drawn cart from Lancashire to the South of France in memory of their daughter, Elsie.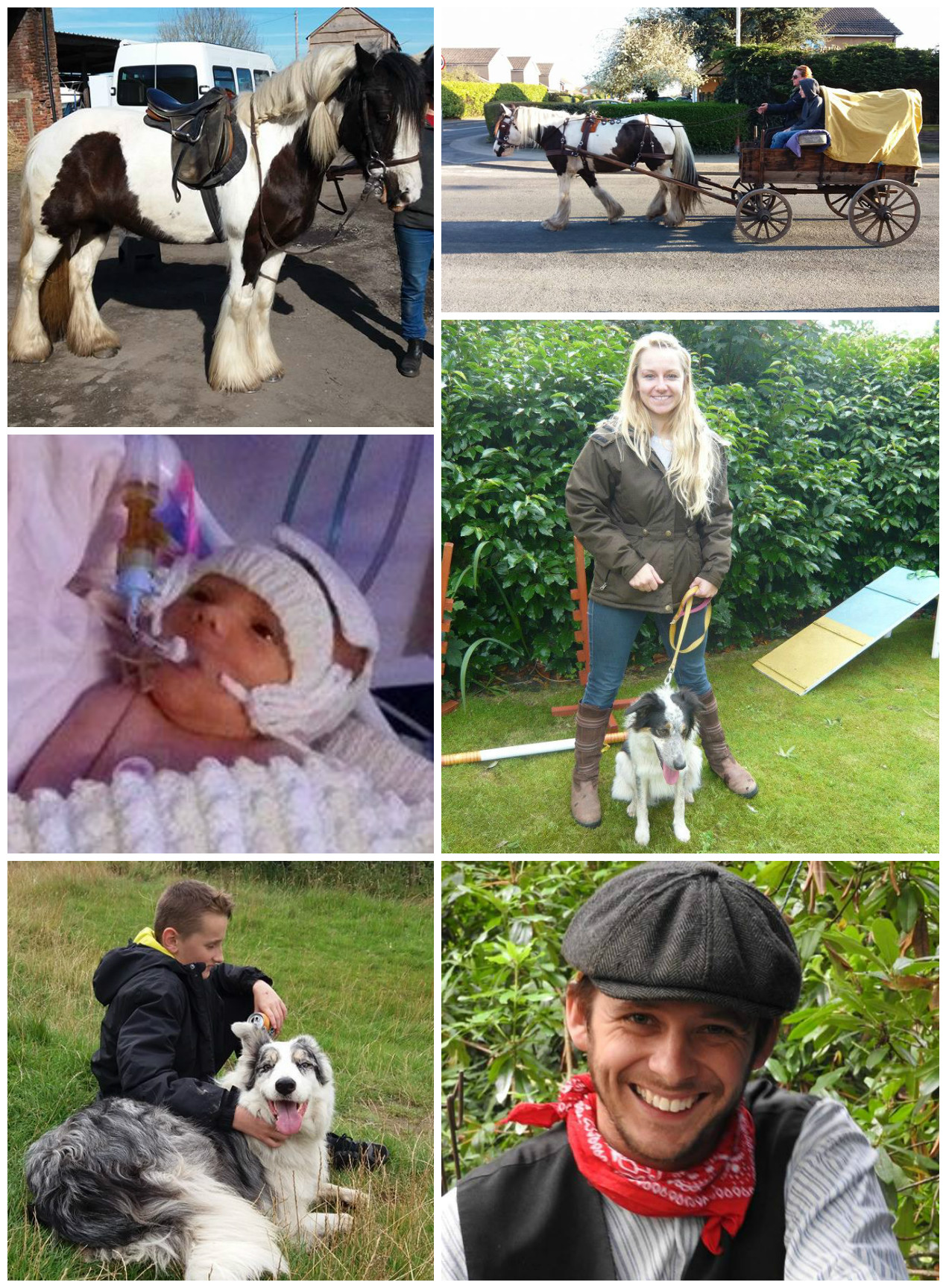 Elsie was born on October 27th 2016 by emergency C-section suffering from congenital hypotonia (an inability to move most of her muscles beyond mild reflexes), she was artificially ventilated from birth and the decision to stop treatment was taken when she started to succumb to complications exactly one month after she was born.
The couple will be raising money for the 3 organisations that supported them through the difficult time, to the present day; Liverpool Women's Hospital; Claire House Children's Hospice and Alder Hey Children's Hospital.
Phil said "we wanted to make a legacy in Elsie's name and fundraise for the three charities that supported us through a very hard time. We had talked about various ways we could raise money but eventually decided to do something using our specialised skills and abilities". Phil is a Master Wheelwright and has built all manner of horse drawn vehicles and Emily is a qualified veterinary surgeon. Despite not specialising in horses she is hopeful she will be able to tackle the basics.

Phil has constructed the lightweight vehicle based upon an American style shepherds wagon. Phil said "these vehicles are capable of being pulled by a single horse under most road conditions and are big enough to carry all the wares needed for day to day living/survival". The wagon is also set to double up as a mobile home as much of the journey will be on back routes away from civilisation.
The extraordinary journey began on Thursday, 20th July and will take approximately 3 months. The couple will make their way from Phil's workshop 'Wheelwright's' in Lancashire to Liverpool Women's Hospital where they will spend the night. Plans have been put in place at the Hospital to accommodate the couple and their two beautiful Cobs. Staff will then wave them off around 11.am on Friday, 21st July as they continue their route through England and France.
Lisa Masters, Fundraising Manager for Liverpool Women's Hospital said "we would like to wish Phil and Emily the best of luck on their journey, it is a very special challenge that has taken a lot of time and careful planning. We would also like to say a massive thank you to them both. It is a wonderful way to raise money, which will hugely benefit the babies and families at the Hospital. We are keen to hear how the journey plays out and we will keep in touch (as much as possible) along the way"
If you would like to sponsor Emily and Phil please visit http://www.worldwidewheelwright.com/elsies-journey/