Liverpool Women's Hospital Charity welcomed Lee Butler to say thank you for his outstanding fundraising throughout recent months as he donates a cheque of over £20,000 to the charity.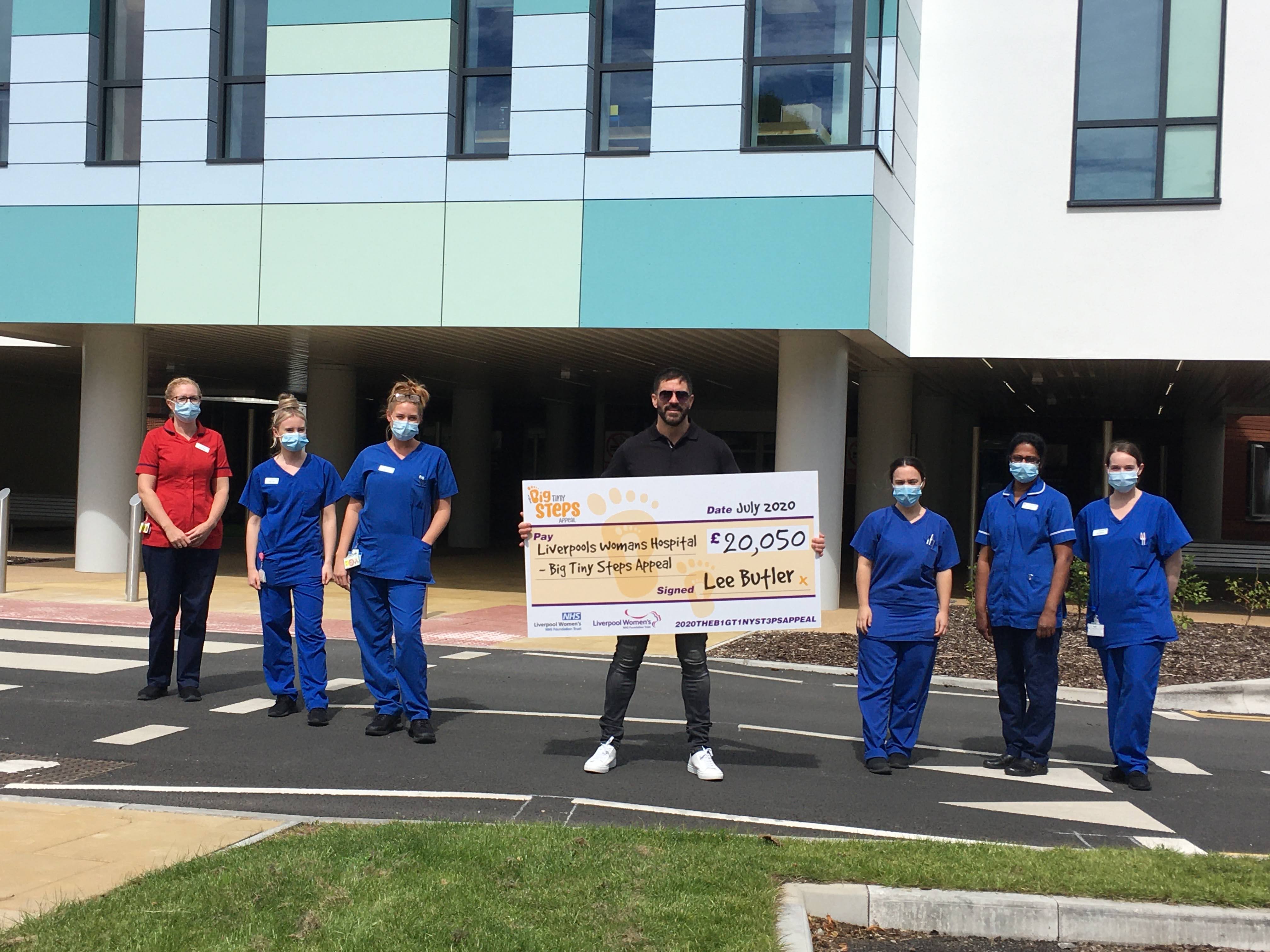 During the long months of lockdown DJ Lee Butler brought joy and light relief to all of us at home by hosting live online twitch house parties with famous anthems from Liverpool Clubland.
Whilst hosting his virtual house parties Lee appealed to his followers to support the Big Tiny Steps Appeal raising funds for the Neonatal Unit at Liverpool Women's Hospital.  The Unit holds a special place in Lee's heart as all three of his children were born prematurely and were cared for on the unit at Liverpool Women's Hospital.
Kate Davis Head of Fundraising said "We are thrilled with the support from DJ Lee Butler and all those people who supported his fundraising. The donation means the next phase of the appeal is underway – meaning more families will benefit from the improved facilities whilst navigating their personal neonatal journey when their child is critically ill. Thank you to Lee and his supporters for making this a reality".
Lee and his followers raised over £20,000 for the appeal making plans for the bereavement suite a reality and enabling the installation of a children's playground.
Whilst presenting his cheque to the charity, nurses who care for the babies on the Neonatal Unit in the hospital came to say a huge thank you for his support and fundraising efforts.
Watch this short video from Lee as he speaks with members of the team at Liverpool Women's Hospital and the difference this money will make: