Julie McMorran, Trust Secretary of Liverpool Women's NHS Foundation Trust, has received the Duncan Medal award from Liverpool's prestigious Duncan Society in recognition of her contribution to women's health on Merseyside.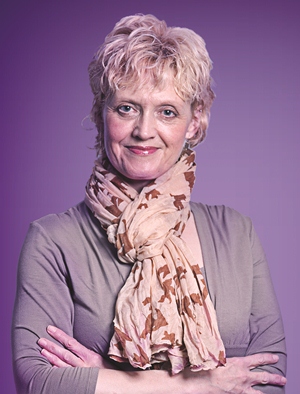 Julie joined the NHS Liverpool 30 years ago, working for the former Liverpool Central and Southern Community Health Council (the closest modern day equivalent being Healthwatch).
For much of her early work she focussed on the impact of health and deprivation and how disadvantaged individuals and communities might gain access to the best health care. This ties in very much with the work of the Duncan Society, named after Dr William Henry Duncan, Liverpool and the country's first ever medical officer, which fosters discussion and debate about public health issues relating to people in the area.
From her early career, Julie was actively involved in a range of women's health campaigns. She was a founder member of the Women's Health Information and Support Centre (WHISC) which has gone from strength from strength with its Bold Street drop-in centre having recently celebrated its 25th birthday. Julie continues to be extremely proud to have been part of forming this valuable organisation which supports women from across the city to obtain support and reliable information on health.
She then worked in the Greater Manchester area for a number of years in primary care and strategic planning for cancer, and then at a large teaching hospital in a corporate governance role. Her next move was a mental health trust in Cheshire. Then three years ago Julie returned to Liverpool and Liverpool Women's where she has once more found herself at the centre of women's health at what is the largest hospital of its kind in Europe.
Said Julie: "I consider myself extremely lucky to have the privilege of working at Liverpool Women's as a member of its passionate team dedicated to women, babies and families across the city and beyond."