As you may be aware, Liverpool Women's NHS Foundation Trust along with other national healthcare services, is celebrating 70 years of the NHS this year.
Here at Liverpool Women's we are also looking forward to the future, a future in which the care that we provide, the way that we provide it, and the facilities we provide it from keep evolving. Liverpool Women's current hospital site opened nearly 25 years ago in 1995 and Liverpool has been providing care to women and babies since 1796!
A lot has changed since then. So what will our hospitals be like in another 25 years in 2043?
With this in mind, we invited local school children aged between 4-15 to enter an art competition to show us what they think Liverpool Women's will look like in the future.
We received almost 50 entries and they will all be on display during our Annual Members Meeting on Saturday 13th October, where the winners and runners-up of the competition will be announced and awarded with a prize.
In addition, to continue the theme of the history and the past, we have a very special surprise for everyone who comes along to our Annual Members Meeting.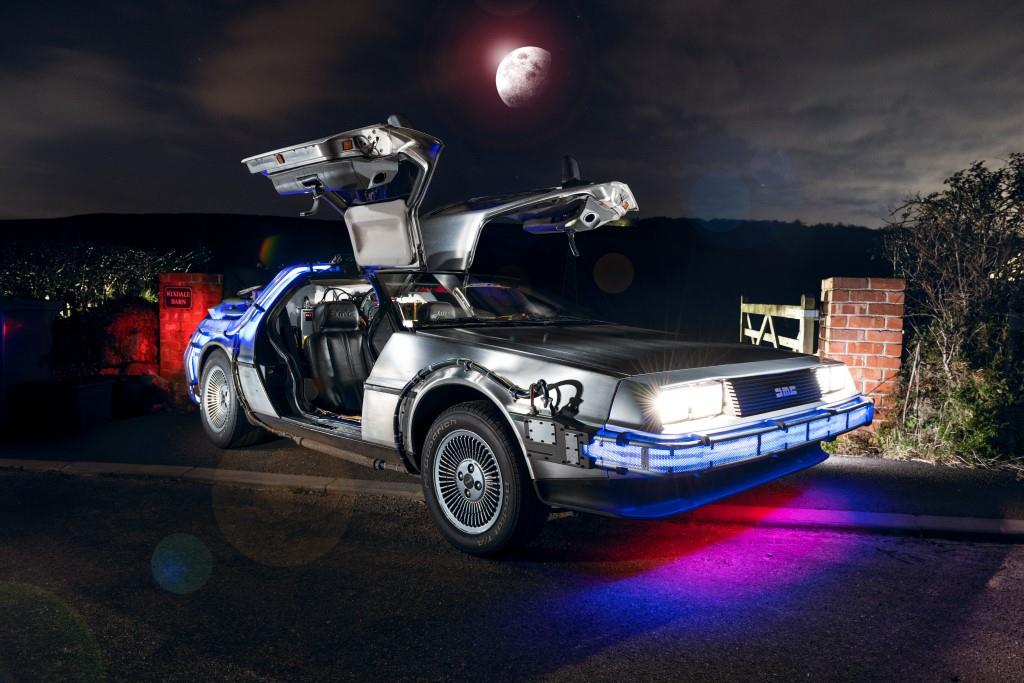 The Delorean time machine from the Back to the Future films will be on display at Liverpool Women's main entrance between 11am – 2pm on the day. Anyone who comes along can take the opportunity to have a photograph next to the time machine, recreate the iconic film posters, and even sit inside. The only restriction is due to safety reasons you will not be able to reach 88 miles per hour or time travel.
Patients, visitors, and members of the public are invited to attend Liverpool Women's on Saturday 13th October where along with the art competition and time machine display, you are welcome to join us for a complimentary 1940s themed afternoon tea, before our Annual Members Meeting which you are also encouraged to come along to.  
The full schedule for the day is as follows and anyone coming along is invited to attend as much or as little of the event as they wish.
Annual Members Meeting 2018 - Event Timetable
11.00   
Time machine on display at the hospital main entrance and art competition entries on display in the Lecture Theatre.
12.00   
1940s themed afternoon tea
13.00  
Art competition winners announced
13.30  
Annual Members Meeting (download full agenda here)
14.30  
Meeting ends and final photo opportunity with time machine (until 3pm)
For any questions about our Annual Members Meeting please contact our Communications Team via email at communications@lwh.nhs.uk or by telephone on 0151 702 4018.