As part of Breasting Awareness Week the Infant Feeding Team at Liverpool Women's Hospital held a coffee morning for mothers who have given birth to their babies at the hospital.
Last week marked Breastfeeding Awareness Week and to celebrate the Infant Feeding Team at Liverpool Women's Hospital brought together mums, dads and their babies for a coffee morning and cake. The event was held to say a big 'thank you' to those mums who have used the Infant Feeding service at the hospital when having difficulties with breastfeeding or may have just needed reassurance that everything is going well.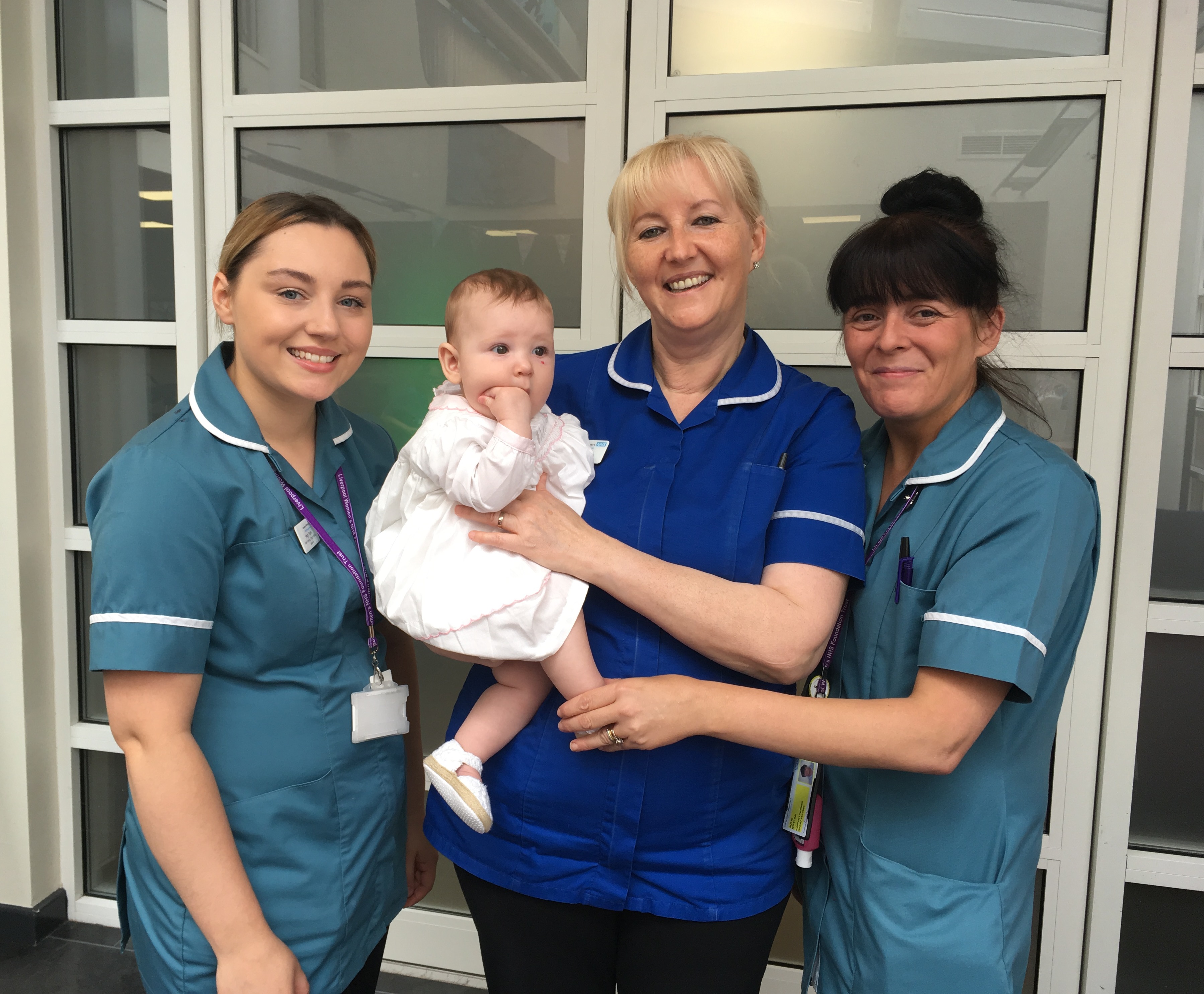 Carol Murray, Infant Feeding Advisor at Liverpool Women's Hospital said "It was a lovely morning for the team, to see all the mothers, fathers and babies of different stages come together and hear about how well they are doing after a little bit of support at our feeding clinic if they were struggling initially. To see healthy mums and babies is what it is all about. We do have such a lovely job."
Those invited gave birth to their little ones at the hospital and have accessed the Infant Feeding Clinic. The Infant Feeding Clinic is run by the Infant Feeding Team who provide advice to families on feeding their baby, either through breastfeeding or bottle feeding, whatever the choice of the mother maybe. Every mother has a different experience and being able to access skilled support can be valuable for those mothers experiencing difficulties.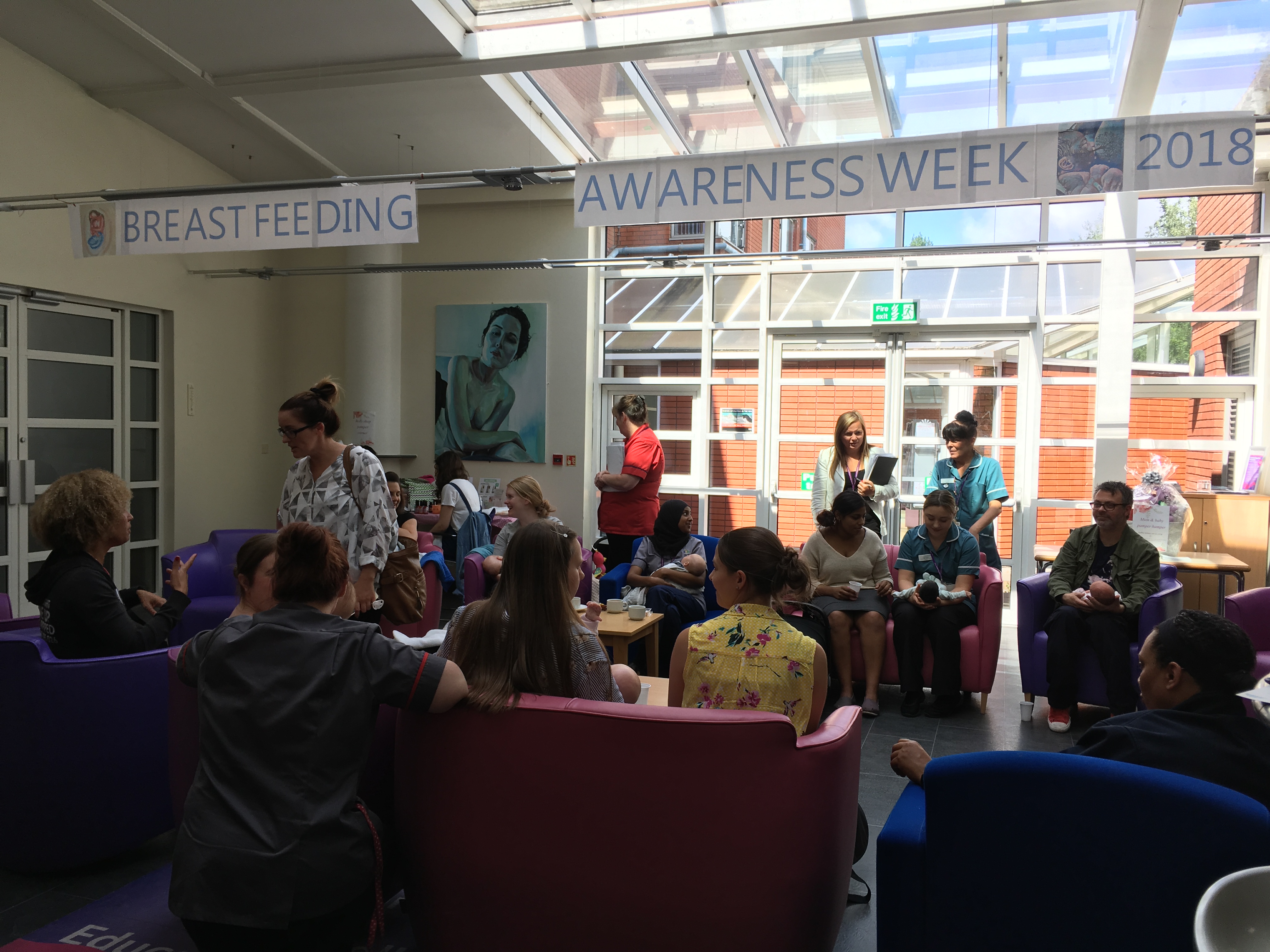 The Infant Feeding Team offer support and advice on any feeding issues for mothers who have delivered at the hospital up to six weeks from birth. Mothers can contact the Infant Feeding Team direct and have a discussion about any difficulties they are having in regards to feeding their baby in the early weeks following birth. They can then, if required, make an appointment to see the Infant feeding advisor who will offer a feeding consultation in the feeding clinic which is run once a week.
During the morning the team also launched a raffle, with 1st prize being a Mum and Baby Pamper Hamper and 2nd prize a £50 shopping voucher. From the money raised the team aim to purchase breast pumps for mums to loan.  If you would like to get your tickets you can from the Infant Feeding Team office on MLU or from the Fundraising Office Main Reception. Tickets are £1 and the draw will take place on Monday 2nd July.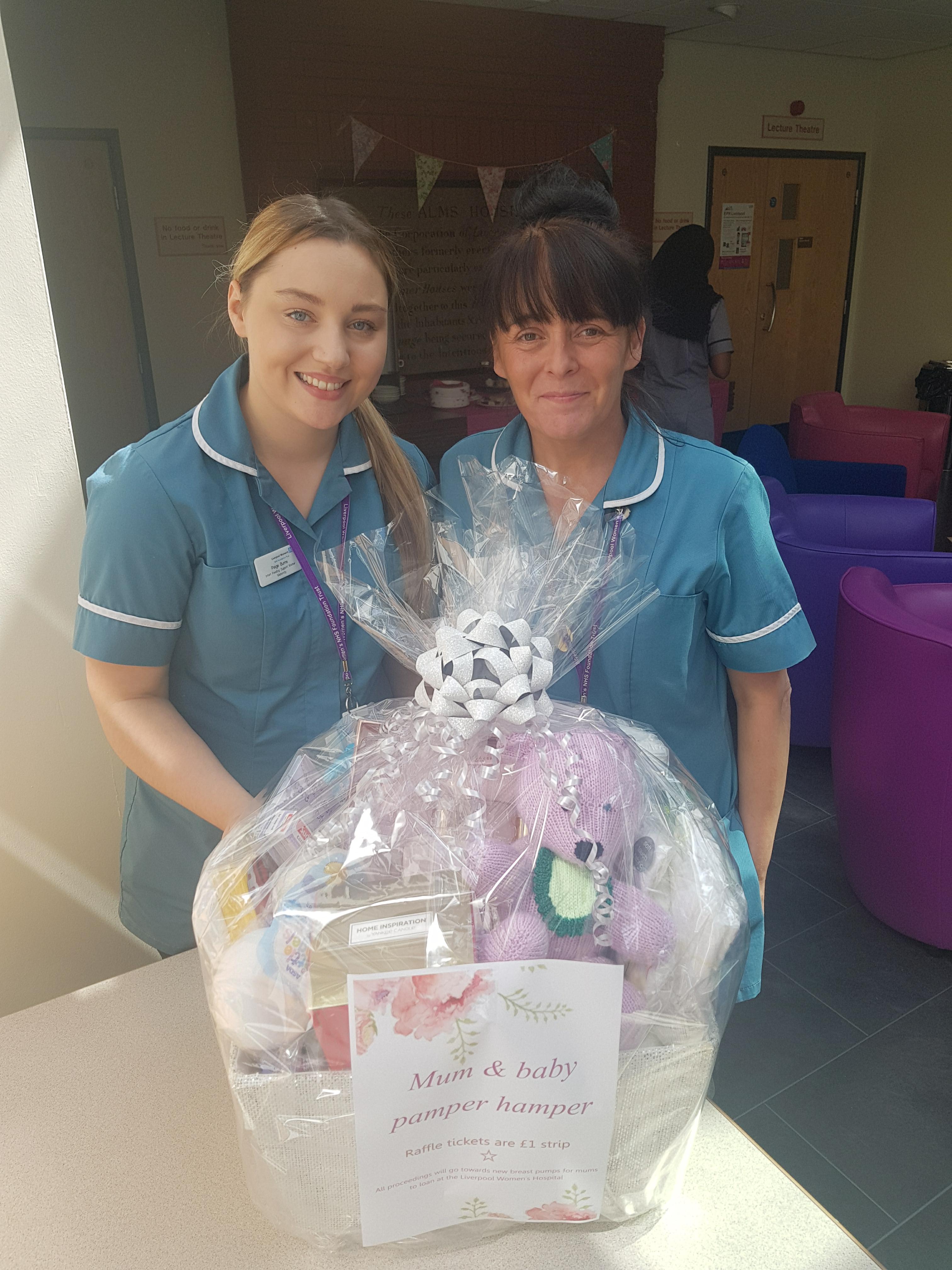 For those who would like to access the Infant Feeding Support clinic it is held on Thursday morning, please call to book an appointment for this clinic on 0151 702 4293.
To speak with the Infant Feeding Team for any queries or advice on feeding issues please call 0151 702 4293.