A new national care programme to help give women more choice over the care provided during pregnancy is being launched at Liverpool Women's Hospital this week.
Liverpool Women's NHS Foundation Trust will become the first pilot site of NHS England's Maternity Choice and Personalisation Pioneers programme to launch Personal Maternity Care Budgets (PMCBs). Other maternity providers that have a contract with NHS Liverpool Clinical Commissioning Group will also roll-out PMCBs early in the new year as part of this pilot.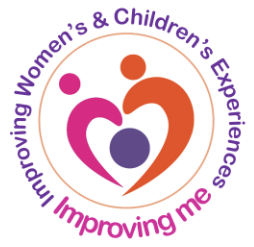 The philosophy behind PMCBs is to enable women to secure a greater degree of choice and personalisation in the maternity care that they receive, by empowering women's choices about their maternity care. The approach brings together clinical expertise along with a woman's own personal knowledge of their pregnancy to help her to decide what choices she would like in relation to antenatal care, place of birth and postnatal care. Women will still be able to choose from all of their existing services providers.
Liverpool Women's NHS Foundation Trust is part of the Cheshire & Merseyside Vanguard 'Improving Me' - a partnership of 27 NHS organisations across Cheshire and Merseyside aiming to improve women's and children's experiences. The partnership is one of the NHS Vanguard New Care Model initiatives and one of seven maternity pioneers in the country.
There are 11 GPs across Liverpool who have been chosen to ensure that a good mix of women are given the opportunity to join the pilot.
Catherine McClennan, Vanguard Programme Director said: "We have chosen to pilot women who will be on the standard antenatal pathway and there will be a total of 200 women across the surgeries who will have access to the pilot. Each eligible woman will be asked if she would like to take part and her consent will be obtained.
"If a woman agrees to join the pilot, the midwife (at booking) will share information to explain to them what they can expect on the standard pathway in relation to screening and scans and the number of antenatal visits she will have. The women will then be given a choice of additional options that she will be able to choose from. This could be additional postnatal visits, aquanatal classes, hypnobirthing or parent education to give just a few examples."
The NHS Personal Maternity Care Budget (PMCB) scheme was proposed as part of the National Maternity Review: Better Births and is intended to test how well PMCBs empower women to make choices about their maternity care. The Better Births review recommended that future maternity care should be; personalised, centred on the woman, her baby and family, based on their needs and decisions, and informed by unbiased information.
Mel Hudson, Lead Midwife for the Vanguard, added: "The PMCBs are a notional budget which means that women will not receive any money directly. The PMCBs involve women having choice, control and input into what elements of additional care they wish their personal budget to be spent on – they do not involve a woman deciding on how much money should be spent on each element of their care package."
The choices that women make as part of their PMCB will ensure they have the correct package to suit them and will also help to inform which providers will provide the care based on their individual care plan.
Each pioneer group piloting the PMCB scheme will be addressing local priorities and needs, with all schemes being launched by early 2017. The Cheshire & Merseyside Vanguard 'Improving Me' is the first pilot site with Liverpool Women's Hospital as the main provider and Liverpool Clinical Commissioning Group (CCG) the main commissioner. The impact of the scheme will be assessed during the pilot to inform how maternity care packages could look in the future.
For more information about Personal Maternity Care Budgets and the maternity pioneers programme including some useful FAQs, visit: www.england.nhs.uk/ourwork/futurenhs/mat-transformation/mat-pioneers/
For more details about how NHS organisations across Cheshire & Merseyside are working together to improve women's and children's experiences, visit: http://www.improvingme.org.uk/ 
There are currently 11 GPs and 8 midwives working on this pilot across the following surgeries:
Greenbank Road Medical Centre
Fulwood Green Medical Centre
Edge Hill Medical Centre
Marybone Health Centre
Bigham Medical Centre
Green Bank Drive Medical Centre
Penny Lane
Bousfield Health Centre
Stanley Medical Centre
Kirkdale Medical Centre
Vauxhall Medical Centre
Grassendale Medical Centre
Oakvale Medical Centre
Mather Avenue
Garston Family Health Centre