As a way of saying thank you for their continued support Liverpool Women's held a special event for over 100 knitters who regularly donate beautifully knitted garments to the Liverpool Women's Charity, helping to raise over £50,000 since 2015.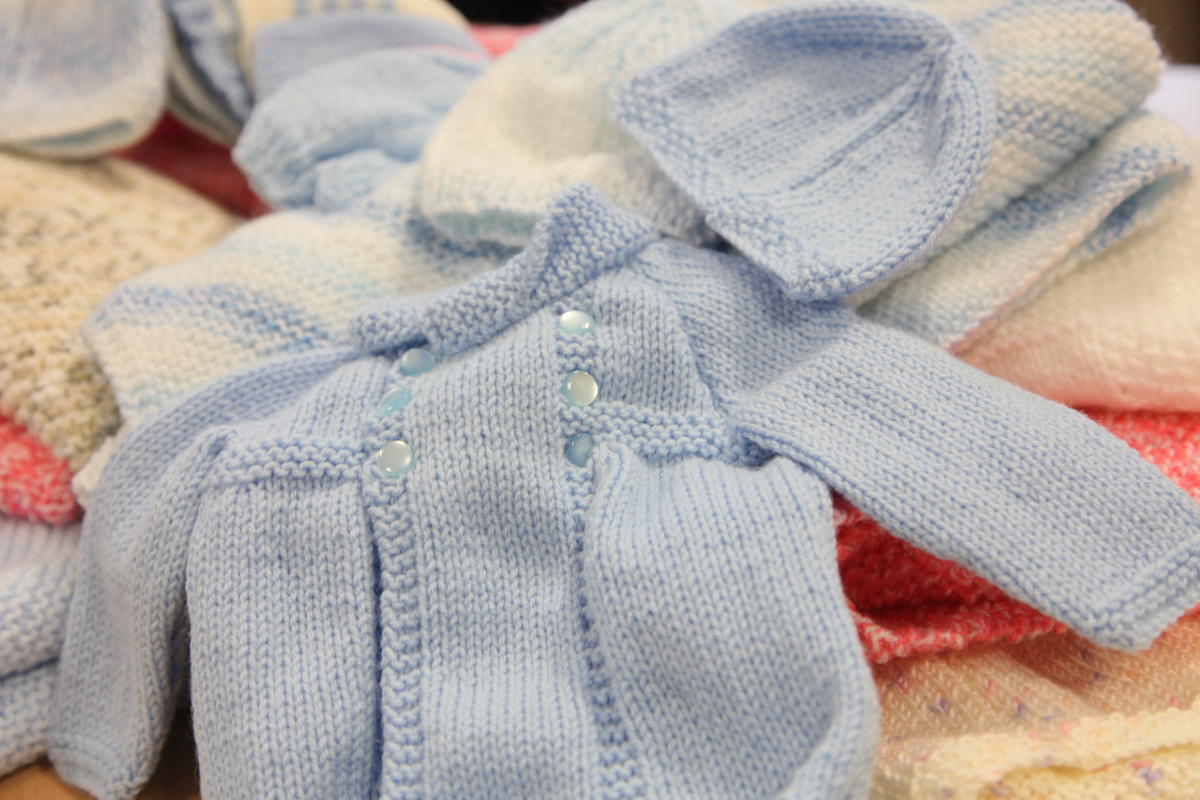 The Charity has over 300 knitters from all over the world who regularly knit handmade items. These items including blankets, hats and cardigans are extremely popular with patients, staff and other members of the public. The remarkable thing is, many of the ladies who knit for the stall have never been to the Hospital. Hosting this special event, on Thursday 8th June was a chance for Liverpool Women's to meet the wonderful ladies and let them know the difference their hard work has made.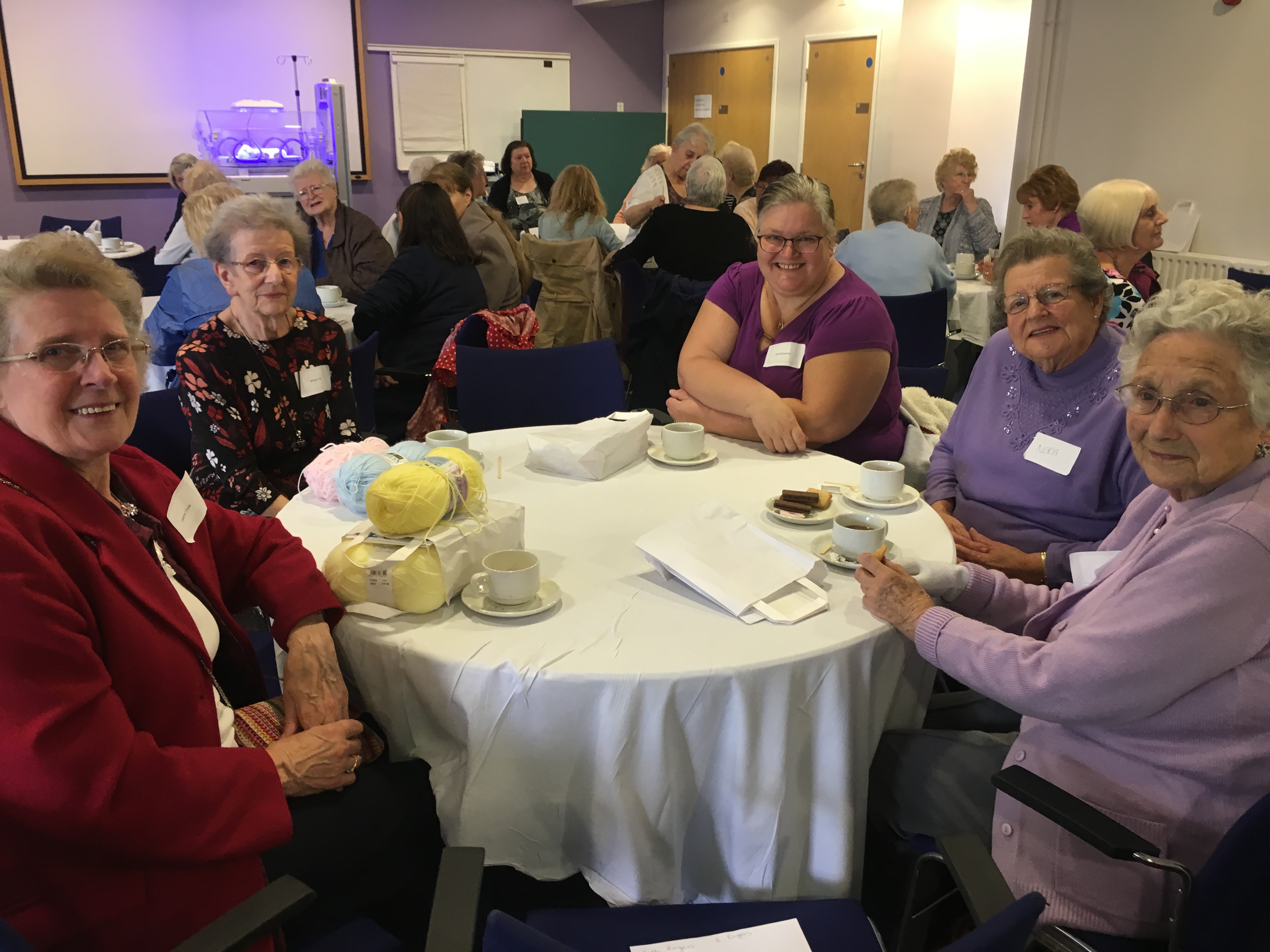 Bill Yoxall, Clinical Director for Neonates said "we cannot thank the ladies enough, the time and effort they take to knit the beautiful little hats and cardigans is humbling. Their efforts have helped fund pieces of equipment that are making such a difference to the women and babies around the Trust. It is astounding how popular the knitted items are, we often receive calls to see what days the knitting stall is on so that special visits can be made by members of the public. We hope this events goes some way in letting all of the ladies know how valued they are by the Trust and how grateful we are for their continued support".
The Newborn Appeal knitting scheme was founded by Janet Walton over 10 years ago and has helped fund thousands of pounds worth of equipment and research since it began. Jan retired in 2014, Nadia Alsafaar and Lisa Masters, Fundraising Managers now run the Appeal. Since 2015, the Knitting Stall has raised over £50,000 for the Neonatal Unit at Liverpool Women's. The event on 8th June was held to say a big thank you to our wonderful volunteers for their amazing hard work and support in helping us raise such a phenomenal amount for the babies and families on our Neonatal Unit.
One knitter said "Knitting at home can be quite isolating and it was lovely to be able to meet and chat to fellow knitters".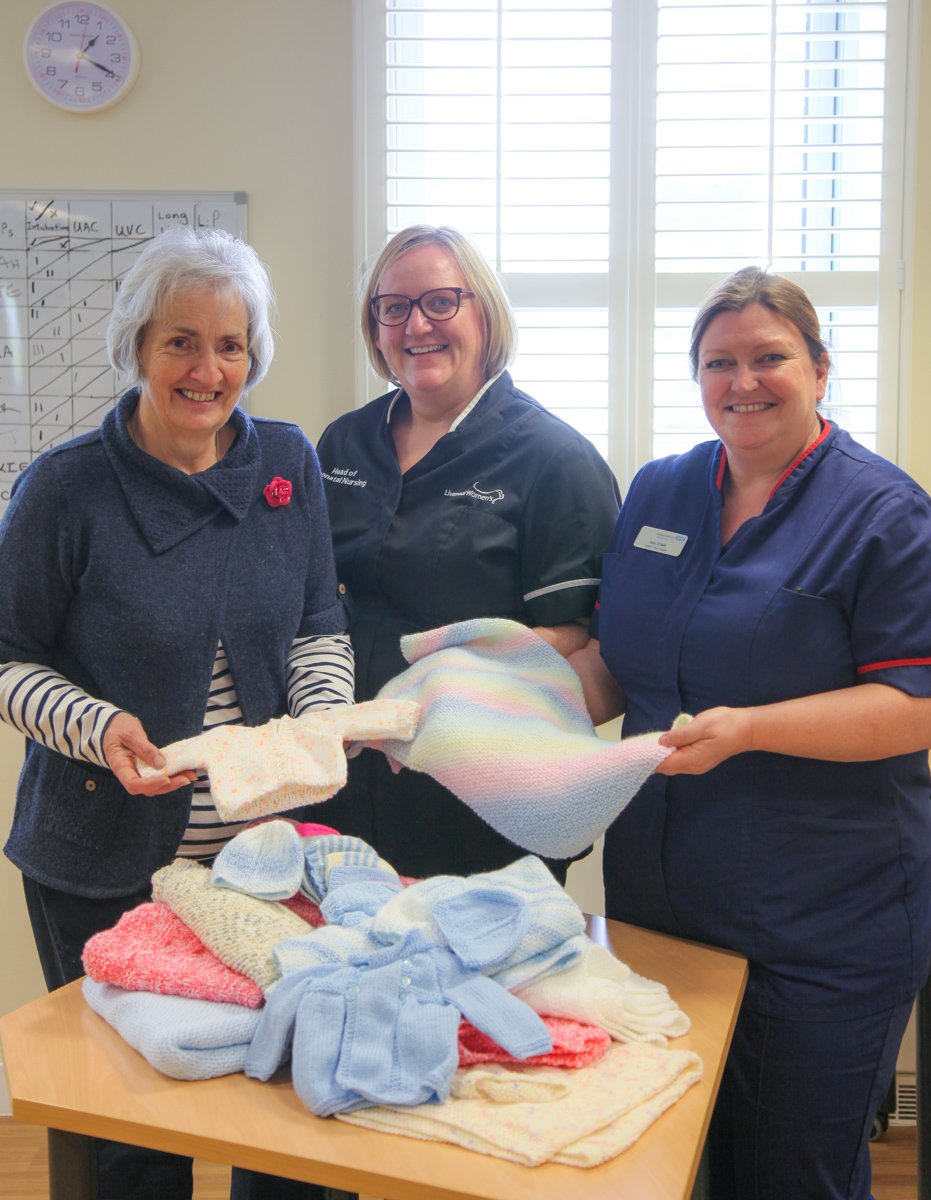 The knitting Stall is held in the hospital reception every Wednesday and Thursday.