Tonight we see beautiful representations of birth as it is in real life, not a stand alone event but something that is affected by our individual life experiences, relationships and are ability to respond to adversity. As midwife Jo tells us "A good friend knows your story but a best friend helps you write them".
Tonight's couple's have all faced significant challenges in their lives, some that most of us would find hard to fathom.  I watch in wonder as their stories unfold and I am amazed to see the couples find the strength and support they need to approach the birth of their babies positively. I am so grateful to them for feeling able to share their stories with us.
Karra and Danny are truly remarkable parents, the moment they meet Lola for the first time is a pure joy.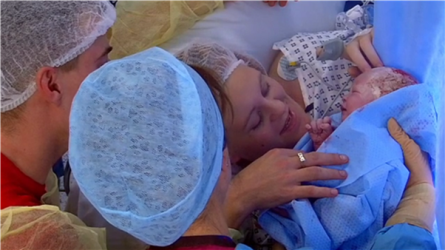 Cathryn and Dean are best friends who finally realise they are meant to be together, Belle Sadie is a beautiful edition to their family.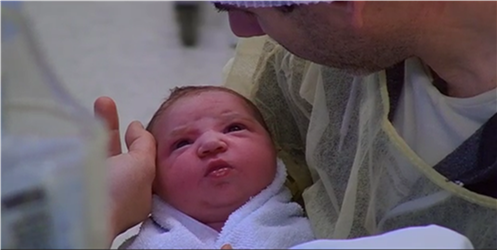 The birth of baby Drew is portrayed perfectly  as parents Mandy and Melvyn , who are deaf,  await their baby's arrival. The poignant images from Dads own footage, combined with those filmed by the One Born Team, culminate in the announcement through signing that Drew is crying, he's not the only one!