The NHS estimates that 3 to 6 million people in the UK have some degree of urinary incontinence. Here at Liverpool Women's we have a dedicated Urogynaecology team of specialists that consists of consultants, nurses and health care assistants. We also have a team of physiotherapists who specialise in Women's Health and pelvic floor dysfunction. We all work together to support women who experience continence symptoms.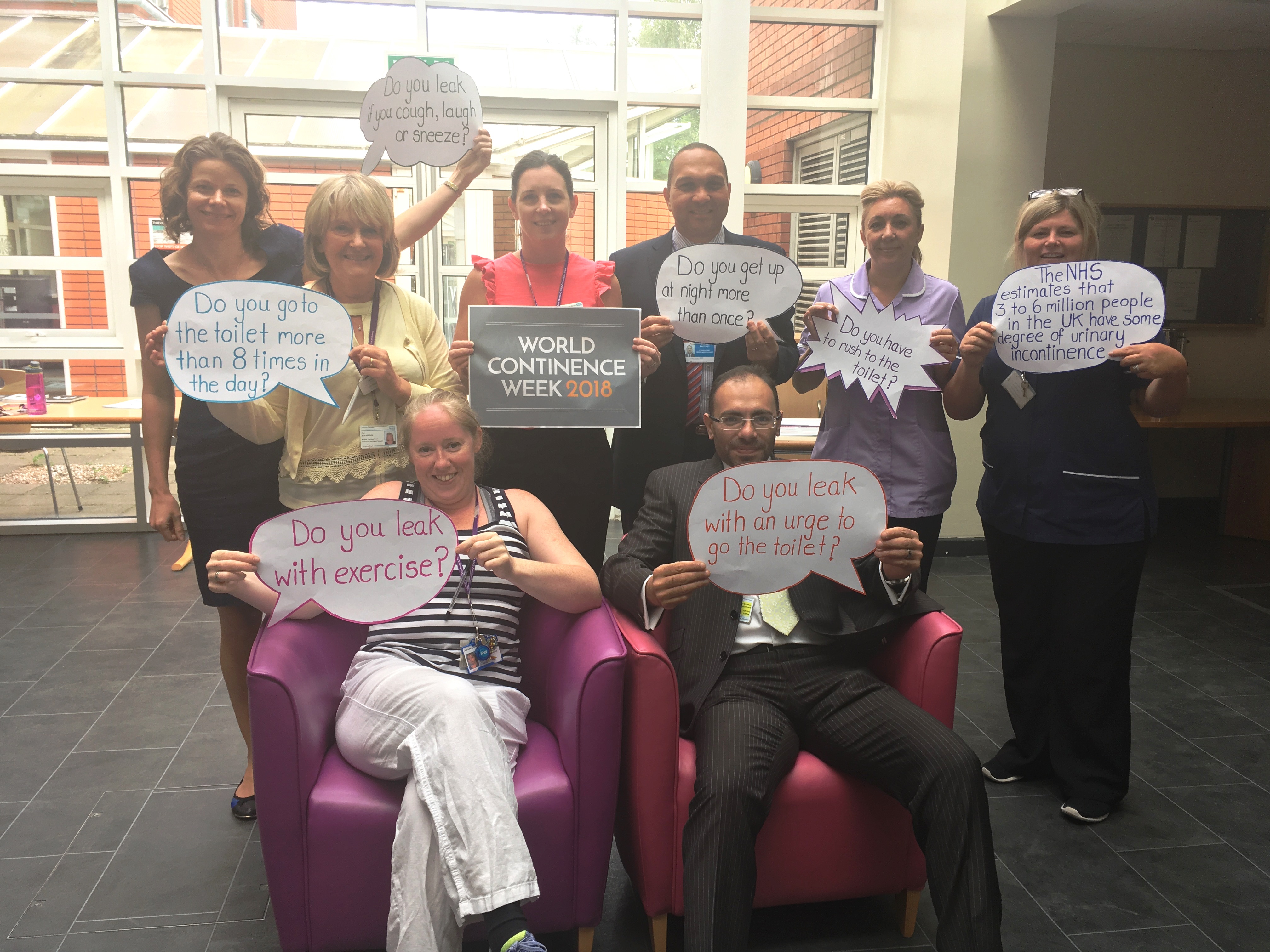 This week the team has gotten together to celebrate and promote World Continence Week as only 1 in 3 women who experience urinary incontinence will seek help. We wanted to highlight treatment is available and you could beneift from seeing one of our specialists to help with your symptoms of urinary incontinence, pelvic organ prolapse or lower urinary tract disorders.
Do you leak if you laugh, cough or sneeze?
Do you go to the toilet more than 8 times in a day?
Do you get up of a night more than once?
Do you have to rush to the toilet?
Do you leak with exercise?
Do you leak with an urge to go the toilet?
We offer a wide range of investigations and treatments for urinary incontinence, pelvic organ prolapse and lower urinary tract disorders conditions including:
An overactive bladder
Stress urinary incontinence
Pelvic organ prolapse
Interstitial cystitis
Recurrent water infections
Perineal trauma following childbirth
Difficulty in emptying your bladder
If you would like to discuss treatment options available with one of our specialists here at Liverpool Women's all you need to do is visit your GP and request for a referral to see a Urogynaecologist at Liverpool Women's.