The so called "Angelina Jolie Gene" is why the Hollywood actress had risk reducing surgery for her breasts, ovaries and fallopian tubes to reduce her risk of cancer. Women tend to be offered testing for this gene if there is lots of cancer in the family.
A local team of academics and clinicians have been educating staff and patients which has changed pathways allowing genetic testing to be offered to more patients who need it. NWC GHA Education Group has worked to take genomics and the '100,000 Genome Project' to public and patients in the region and to inform and upskill healthcare professionals.
This has ensured that genomics has been mainstreamed and pathways have been transformed, to help patients with genetic-based diseases access help within the constraints of a small, busy genetics service.
As a result, across our region, from areas of inner city deprivation to rural isolated areas, there is now access to help with a range of genetically linked diseases.
The group (North West Coast Genomic Healthcare Alliance Education Group) were lucky enough to win the Transformation Award in the local NWC CRN Research Awards.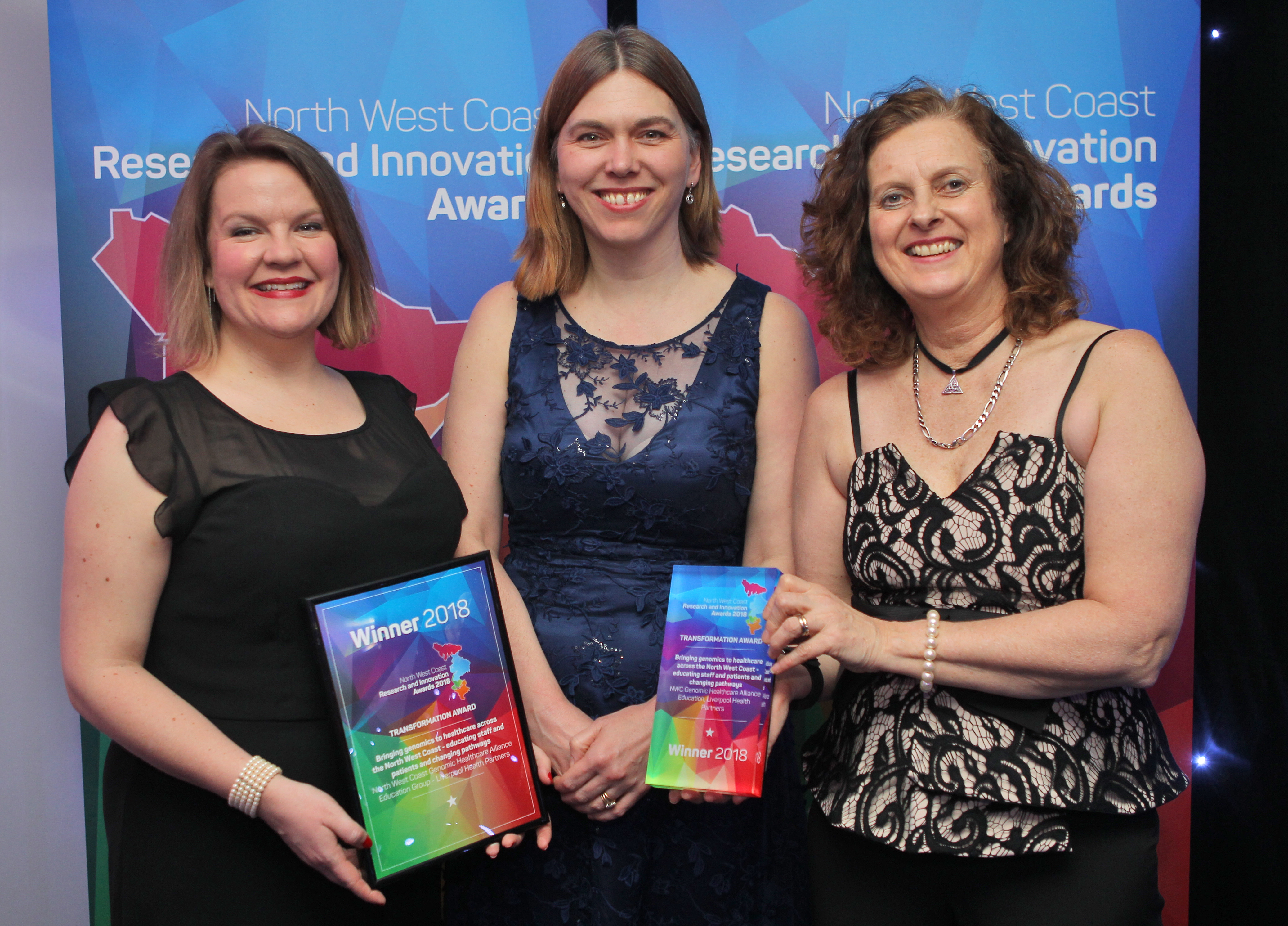 The group were delighted and all agreed the home for the award should be LHP as it brings the members together from Liverpool Women's Hospital, University of Liverpool and all other of the NHS Trusts in Liverpool.
Dr Lynn Greenhalgh, chair of the genomics education group said "It was wonderful to receive this award as acknowledgement of all the hard work that this large team, members of which are taken from many of the North West Coast Region's NHS Trusts. It is wonderful to see collaborative work focused around improving patient care being acknowledged with such a prestigious award."