On 5th July 2018 the NHS turns 70 and we are planning a series of events which will include displays of the NHS through the decades and we would like to share the memories of our staff (past and present), patients and local people.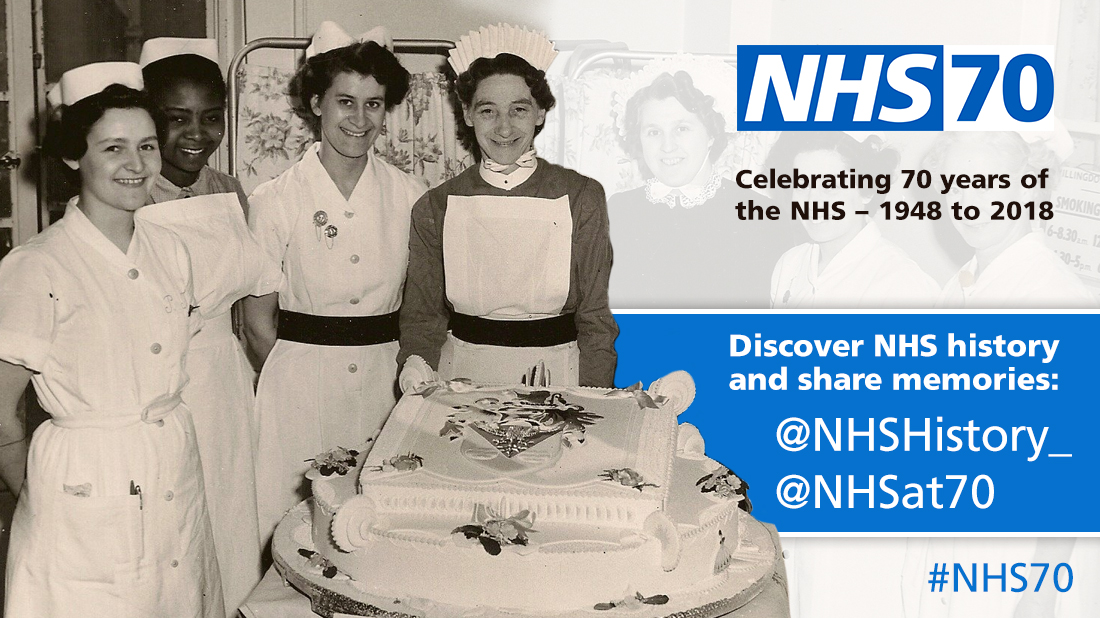 Have you a Liverpool Women's story you'd like to share? Do you:
share the same birthday as the NHS – 5 July 1948 (or celebrate a milestone birthday on the same date this year)
have memorabilia from delivering your baby at Liverpool Women's during a special celebration, i.e the Queens Diamond Jubilee or did you receive a princess or prince bib as we marked 20 years since the opening of Liverpool Women's by Princess Diana on 7th November 2015
where you born or did you deliver your baby at any of the three hospitals before they merged into one - Maternity Hospital, Mill Road - The Women's Hospital, Catherine Street or Liverpool Maternity Hospital, Oxford Street
work for one of the hospitals and were part of a pioneering team or surgery
are a generation of NHS workers;
have a long standing individual or family connection with our hospital
have photographs, old uniforms or surgical equipment, x-rays, etc
If you have a story to share, memorabilia related to the NHS or historic photos you would be happy for us to share please get in touch by emailing communications@lwh.nhs.uk - all would make a valuable contribution.
We look forward to hearing your stories, and celebrating this milestone with all of those connected to Liverpool Women's – please watch this space for information on upcoming activities.
You can also assist Liverpool Women's NHS Foundation Trust by joining as a member; volunteering, or by fundraising.