Making our Services Fit for Future Generations

Liverpool Women's Hospital is pleased to announce that the newly refurbished inpatient environment is now open. The redesign, transformed two previous existing Gynaecology Wards, into one, new, modern, Gynaecology Unit to provide patients with a better experience.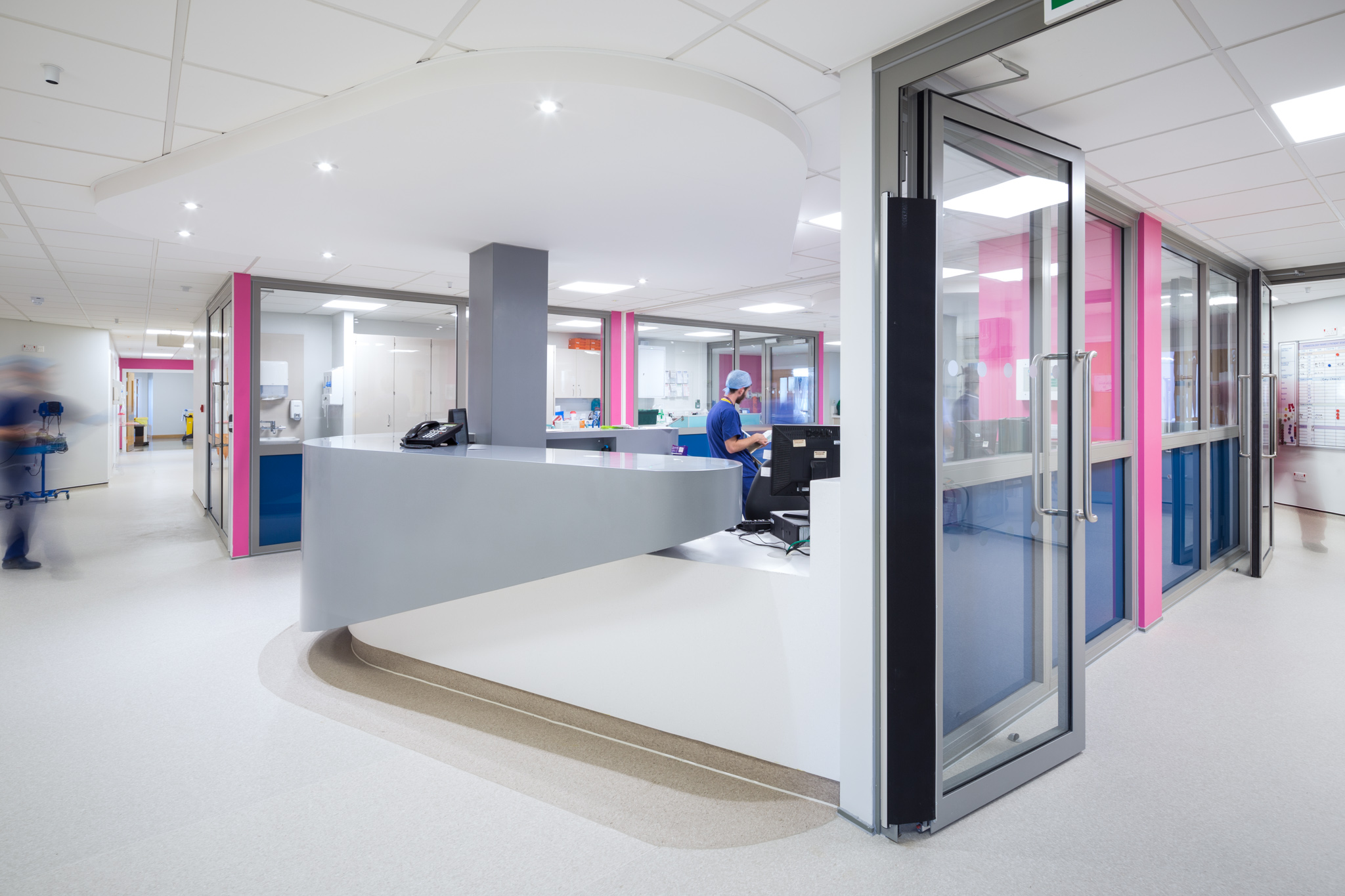 This project began in September 2016 with an aim of reviewing and redesigning inpatient pathways, to improve patient experience. The main objective was to ensure that patients are looked after at the right time, in the right place and with the right clinical teams around them.
The new Gynaecology Unit provides a more modern, bright and easily accessible area for patients and staff, which includes a new admissions lounge, new consulting rooms, new patient changing facilities, and revised bed space. The nursing station is located in the centre of the unit, providing an all-round accessible view, for both nurses and patients.
Jeff Johnston, Director of Operations at Liverpool Women's Hospital said: "The redevelopment of our inpatient facility was undertaken in response to a patient feedback, and their experience was at the forefront of our decision making during the project. Providing a more welcoming and inviting environment for the thousands of inpatients who use our services was a priority.
"We understand the newly refurbished Gynaecology Unit comes at a time when we are considering the future direction of the Trusts services. However, we can't stand still during this time, which is why we have identified a number of clinical and operational issues that need to be addressed as best as we can in the short term. It is for this reason that you will see us continuing to invest in services here."
Jonathan Lofthouse, Director of Turnaround and Transformation at Liverpool Women's Hospital added: "We understand that undertaking developments like this can sometimes be difficult for patients, visitors and staff due to the disruption caused and we would like to say that everyone's patience and co-operation has been greatly appreciated. Thank you to everyone for supporting this project to help us provide a fantastic new environment for our patients."