Neonatal redevelopment
Keeping our premature babies safe with £15m to transform Neonatal Unit
Liverpool Women's is pleased to announce that the Trust will be receiving £15m funding to improve and upgrade its existing Neonatal Unit.
Plans to improve the existing Neonatal Unit have been in place for some time as an essential requirement to keep our premature babies safe while the long-term future of Liverpool Women's services is determined. A better facility will help to improve the patient and family experience whilst also providing an interim solution to tackle some of our clinical challenges.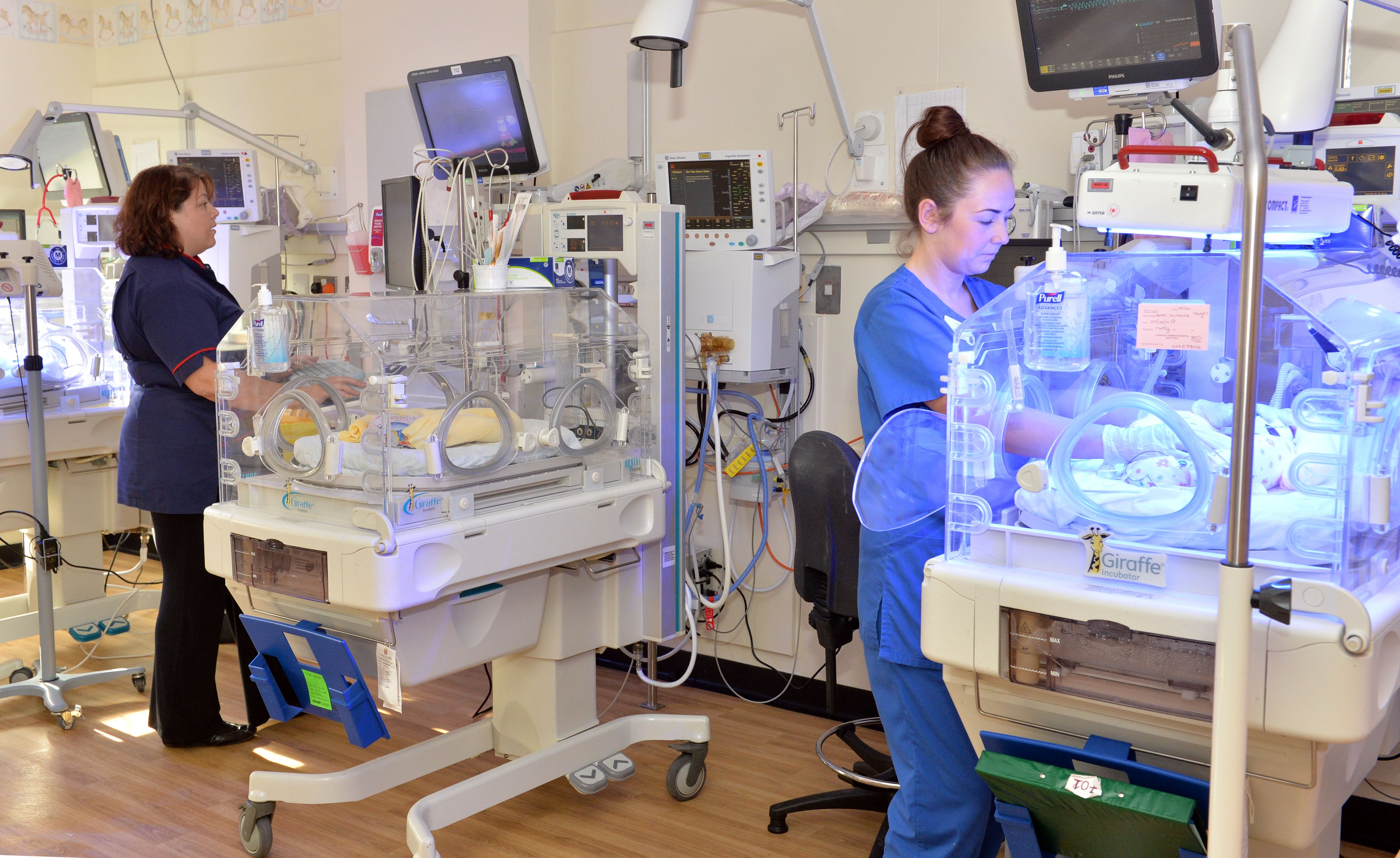 Kathryn Thomson, Chief Executive, said: "We are delighted that our successful request for funding support will allow us to improve our existing Neonatal Unit. Despite this excellent news, we also understand that it comes at a time when people will be unsure about what the long term plans are for Liverpool Women's services. As most people will be aware, building a new Liverpool Women's next to the new Royal Hospital has been our preferred plan for the future for some time now.
"However, even if a decision is made to build a new hospital in the future, that is likely to be a number of years away. Although our services are safe, there are clinical challenges that exist that need to be addressed and our services need investment now. That is why we have continued to invest in our current site on Crown Street with the improvement of our Outpatients department, and our refurbished Gynaecology Unit. Improving our existing Neonatal Unit is another example of how we are keeping our most vulnerable patients safe today."
"There is also a shortage of parental accommodation and the unit does not comply with some service specifications, despite previous investments. This funding is required to address these issues."
NHS Improvement provided notification to the Trust that the £15m funding has been agreed by the Department of Health. This was agreed in response to a bid submitted by the Trust to address the clinical challenges presented by the existing Neonatal Unit, with support for capital investment being required due to the ongoing financial constraints of the Trust. The funding will be provided to the Trust in the form of a low interest loan from the Department of Health. Discussions around the initial planning and procurement of services to undertake the improvements have started and it is likely that work on the unit will begin later in 2018.
In terms of the longer term future of Liverpool Women's services, the Trust is still awaiting a decision on when a public consultation will take place, during which time the options for the future will be discussed with the public.
Kathryn Thomson, added: "Regardless of the future direction of the Trust's services, we have always intended to invest in our existing Neonatal Unit to benefit patients today, who are always our main priority.
"Although we still have other challenges around adult women's services that cannot be solved by remaining on the current Trust site, these improvements will help to keep our neonatal patients as safe as possible for the immediate future."
Click on the links below or via the left hand menu for more details on each phase of the project:
Phase 1a (September - November 2018)
Phase 1b (November 2018 - January 2019)
Access restrictions on site during works