Liverpool FC has donated much needed baby clothes and essential items to Liverpool Women's Hospital to assist new mums and their newborn babies during the COVID-19 outbreak.
LFC staff collected over twenty bags of baby grows and clothes for new mums who have recently given birth at the hospital and who may need a helping hand during these challenging times. The clothing was taken to Anfield's community laundrette, Kitty's Laundrette, to be washed, sterilised, and then delivered to the hospital by staff volunteers.
In addition, the club has donated welfare packs containing other essential items such as LFC sleepsuits, bibs, a rattle, a teddy bear, and also a t-shirt and toiletries for new mothers.
As a special 'thank you' to hospital staff for their hard work during the pandemic, LFC has also provided chocolates and sweet treats with the aim of boosting moral and team spirit.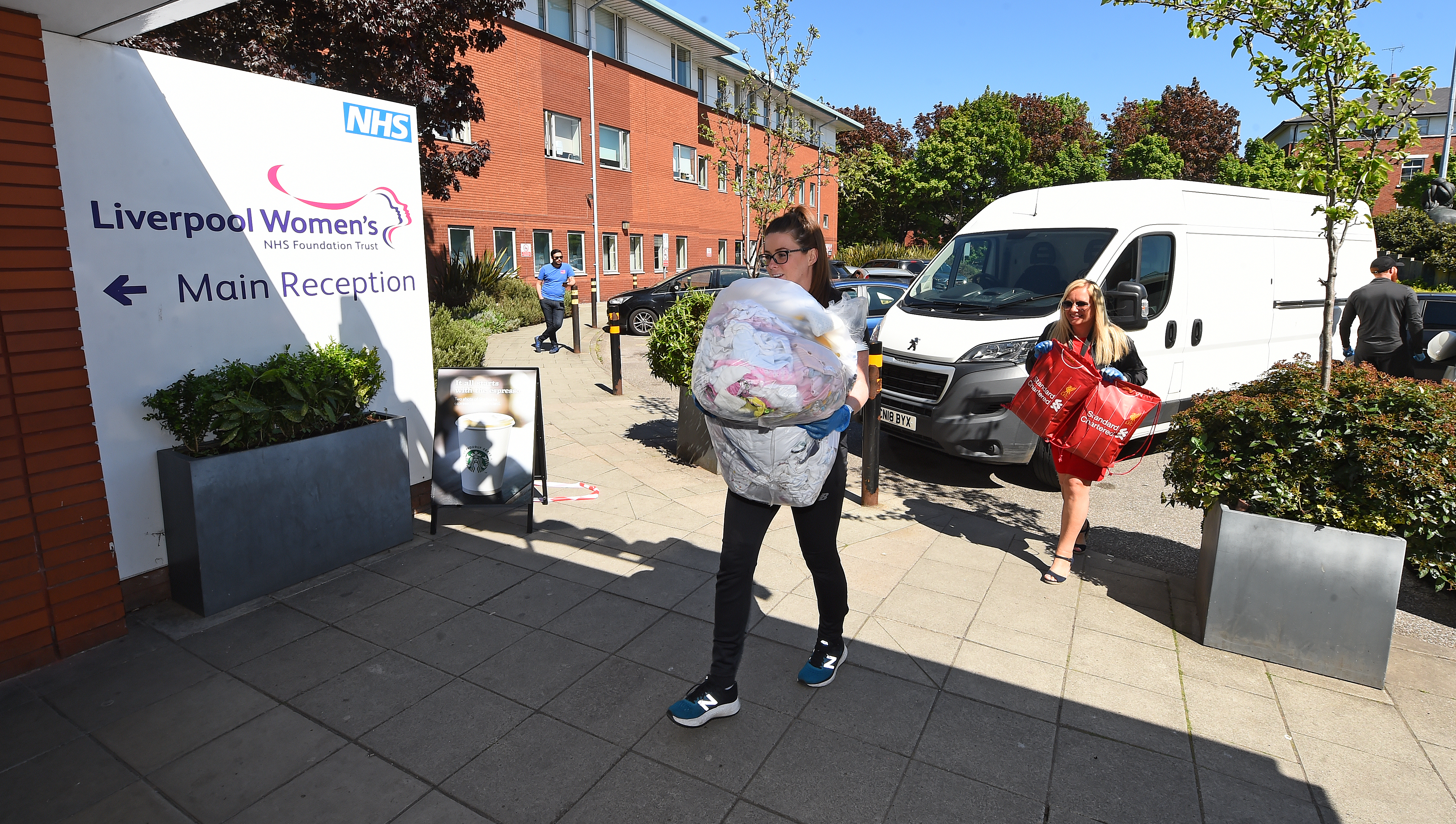 The items were gratefully received by Sue Orchard, Deputy Head of Midwifery, Alison Murray, Maternity Matron, Jill Hughes, Community Midwife, and Clair Roberts, Health Care Assistant.
Kate Davis, Fundraising Manager at Liverpool Women's Hospital said:
"We would like to say a huge thank you to the team at LFC Foundation, this support means so much to all the new mums at Liverpool Women's Hospital, especially at such a difficult time. The donations of baby clothes and LFC goody bags will cheer everyone up. It's wonderful to see the community of Liverpool coming together to support one another. Thank you LFC Foundation."
Matt Parish, director of LFC Foundation added: "Our priority is to support young people across Merseyside, especially during the Coronavirus outbreak. We hope that this donation will go some way to helping new mums get off to the best start in what is already a challenging time."