Liverpool Women's Neonatal Team has been chosen as the best in the UK in the annual Mothers and Midwives' Alliance (MAMA) awards.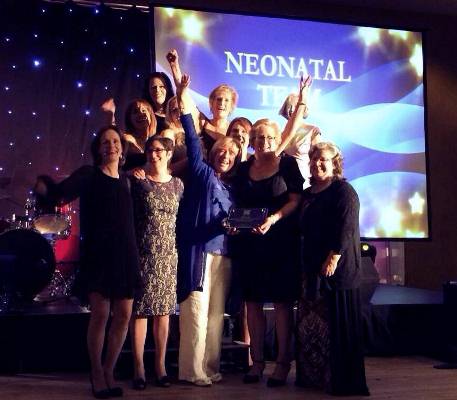 The team was chosen at MAMA'S annual awards in Scotland, beating off competition from all over the UK, after being nominated by the aunt of a baby cared for on the unit for its expertise and family friendly care.
The Neonatal Unit has over 200 staff made up of Consultant Neonatologists, Advanced Neonatal Nurse Practioners, Neonatal Nurses, Clinical Support Workers, Neonatal Assistants and Ward Clerks.
Admitting 1,200 babies a year, the unit has 16 intensive care cots, 12 high dependency cots, 20 low dependency and six transitional care cots.
It is the Lead Centre for the Cheshire and Mersey Neonatal Network, admitting babies under 27 weeks gestation from the network as well as any baby requiring intensive care from other parts of the country if activity permits. The unit offers on site accommodation for five sets of parents who are away from home, provided free of charge while their baby is receiving intensive care treatment.
Parents are fully supported and encouraged to be present during the daily consultant ward round in order that they understand and are involved in the decision making processes for the care of their baby.