Teams and individuals at Liverpool Women's Hospital have recently been recognised with awards in the Apprenticeship Star Awards, held in Clouds Restaurant in Southport College.
The awards recognise the continuing efforts made by the Learning and Development Team at the hospital in working as an employer and supporting Southport College with guidance, education and training for its students and post-graduates as well as recognising the medical administration team's tireless work in conjunction with the apprentices.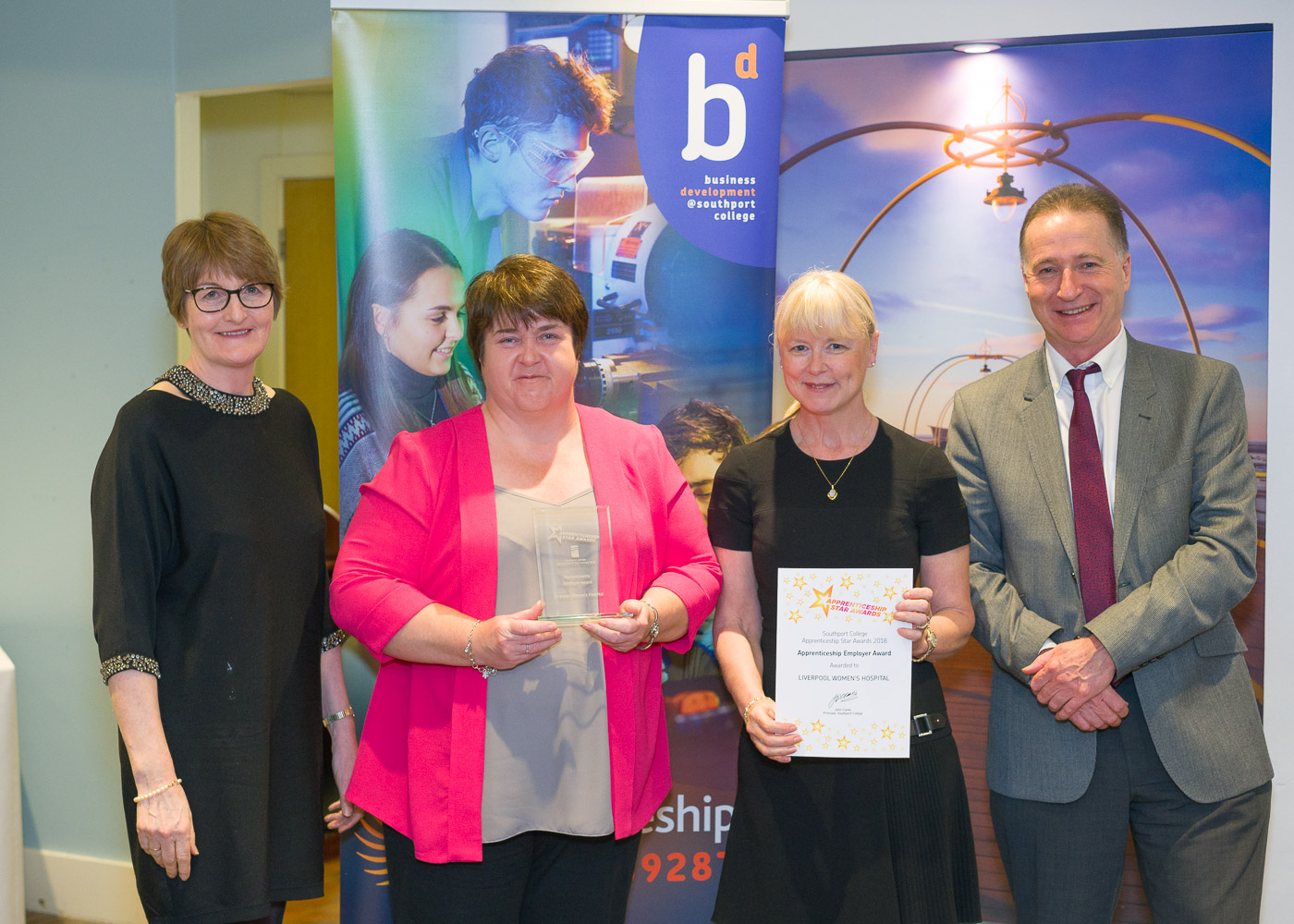 Southport College presented to the team two awards, the first recognised the work of the hospital with the Employer Award, with the second being awarded to the hospitals team of hard working medical administration team with Medical Administration Apprentice of the Year. This was a tough decision for the tutors, they could not decide on one individual so awarded to the whole group. Sue Rogerson collected the award on behalf of herself and the other staff, Diane Manifold, Emily Speers, Kimberley Major and Michelle Calland.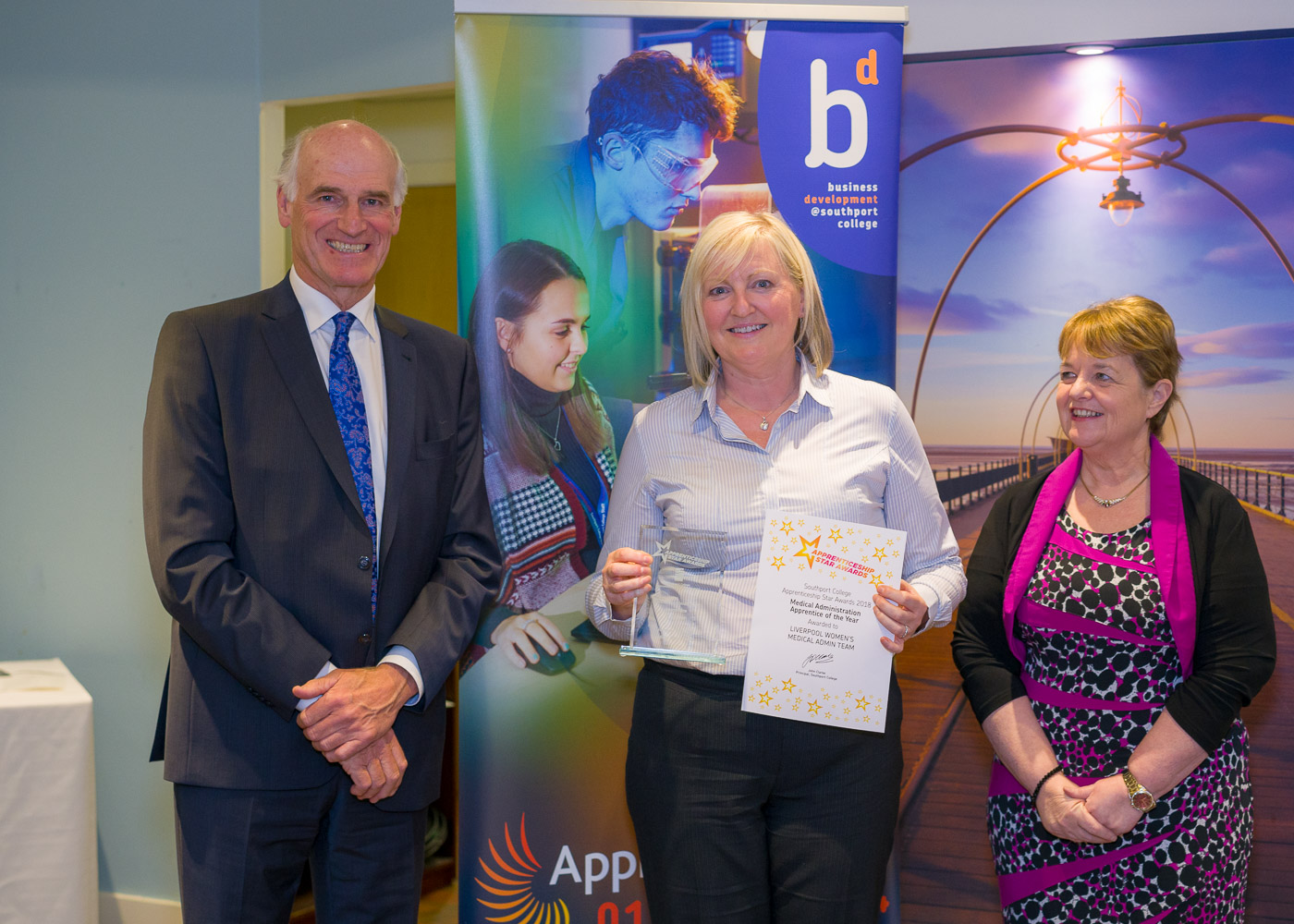 Pat Byrne, Head of Business Development at Southport College said "It has been an absolute pleasure to work with the Medical Apprentices at Liverpool Women's Hospital. The group were introduced to us and guided by the very wonderful Anne Bridson. They all approached their studies with commitment, determination, attention to detail and most of all a sense of humour, despite their busy work schedules. The Diploma in Medical Administration requires Apprentices to build a comprehensive portfolio of evidence, pass written assignments and sit very demanding external examinations. In addition to this, the Learning and Development Team have played an active part in the NHS regional core group alongside other key NHS Trust and colleges to address the changes due to the Apprenticeship Reforms in line with workforce development needs.
Anne Bridson, the Learning and Development Facilitator who co-ordinates the courses said: "This has been a challenging course that has included exams and classroom based learning whilst still working and maintaining the service. It has taken a lot of commitment from the staff and support from the managers so it is well done to everyone."
Jean, Anne and the team at the Women's have supported staff and managers throughout the Trust with regard to providing initial advice and guidance, education and training, mentoring and support. The staff at the College recognise the exceptional work and dedication that the team and hospital staff do in these challenging times and still manage to raise a smile.