A Liverpool midwife has been named 'Midwife of the Year' at a national awards ceremony this week.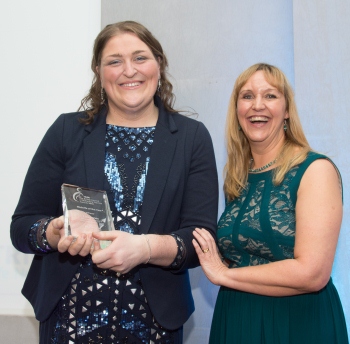 Lisa Jones, who works on the Midwifery Led Unit at Liverpool Women's Hospital, won the award at the British Journal of Midwifery Practice Awards for the contribution she has made to the lives of women she has cared for. It was essentially a clean sweep for the hospital as Gillian Walker, a midwife within the Trust's Honeysuckle Team, was named runner-up in the category.
Sarah Martin, also a member of the Honeysuckle Team at Liverpool Women's, was runner-up in the Contribution to Non-Midwifery Practice category, and Ela Yuregir, of Liverpool John Moores University, was runner-up in the Student Midwife of the Year category, after completing her placement at the hospital.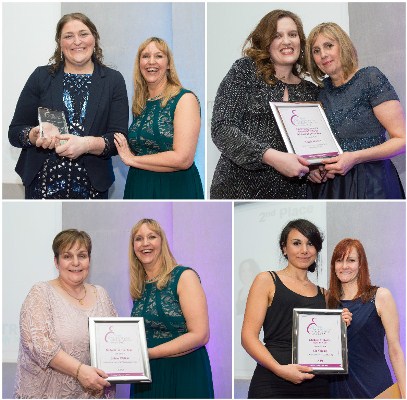 Lisa said: "I'm extremely proud to have won this award. I do this job because I love it but to be recognised for the work I do is such an honour. The best part of the job is seeing women go through an experience that they will never forget, and seeing how happy they are when they hold their baby."
"There is such a great feeling of togetherness and teamwork on the Midwifery Led Unit where I work. Every member of staff works really hard to support each other and to give the best possible birth experience for the woman and her family. It is both an honour and a pleasure to be part of such a fantastic team and I couldn't have won this award without the support of my colleagues."
Dianne Brown, Director of Nursing and Midwifery at Liverpool Women's, said: "These staff members are an absolute credit to the hospital, and we're delighted that they have been recognised for the care that they provide to the women, babies and families of Liverpool and beyond. We're extremely proud."
The Trust, which provides specialist health services for women, babies and their families, also recently received one of the best scores in the country in the national survey of maternity services, conducted by regulators the Care Quality Commission (CQC). The survey particularly praised the Trust's efforts when it came to supporting mothers with feeding, ranking Liverpool Women's 2nd in the country.
Ms Brown added: "The Trust has worked hard to increase the number of new mums who choose to breastfeed, culminating in us being fully accredited as part of UNICEF's 'Baby Friendly Initiative'. Being ranked second in the entire country for the support we offer in this respect is further testament to this. We've invested in recruiting more midwives to improve the experience women and their families have in our care even further!"