This week the Liverpool Women's Hospital League of Friends Charity kindly donated baskets full of goodies to the Division of Gynaecology at the hospital.
The idea of the treat baskets initially came from the Head of Nursing for the Division of Gynaecology who, wanted a way to say thank you to the teams and to help and support them through busy times. The League of Friends were approached to request there support and provide baskets full of snack, this is how the treat basket project was born.
The baskets are filled with cup soups, pasta pots, snacks including cereal bars, crisps, rice pudding, raisins and fresh fruit, with gluten free and vegan options also included. Little concentrate juice bottles that will each add flavour to 25 drinks of water and also sanitary towels and tampons. When an item is used staff are encouraged to replace with a similar item when they are next on shift for them to use again or a colleague.
Melanie Pickering, Head of Nursing for the Division of Gynaecology said "I wanted to say thank you to our teams for all their hard work. I had an idea of a way of trying to help staff maybe when on a busy shift, have forgotten their lunch or maybe forgot their purse or wallet. I wanted the baskets to be filled with a mixture of quick and easy snacks to help staff recharge and refuel. It is with great thanks to Jacqui and the League of Friends in helping us by creating these care baskets. It was lovely to be able to present these to our staff, who have been extremely grateful."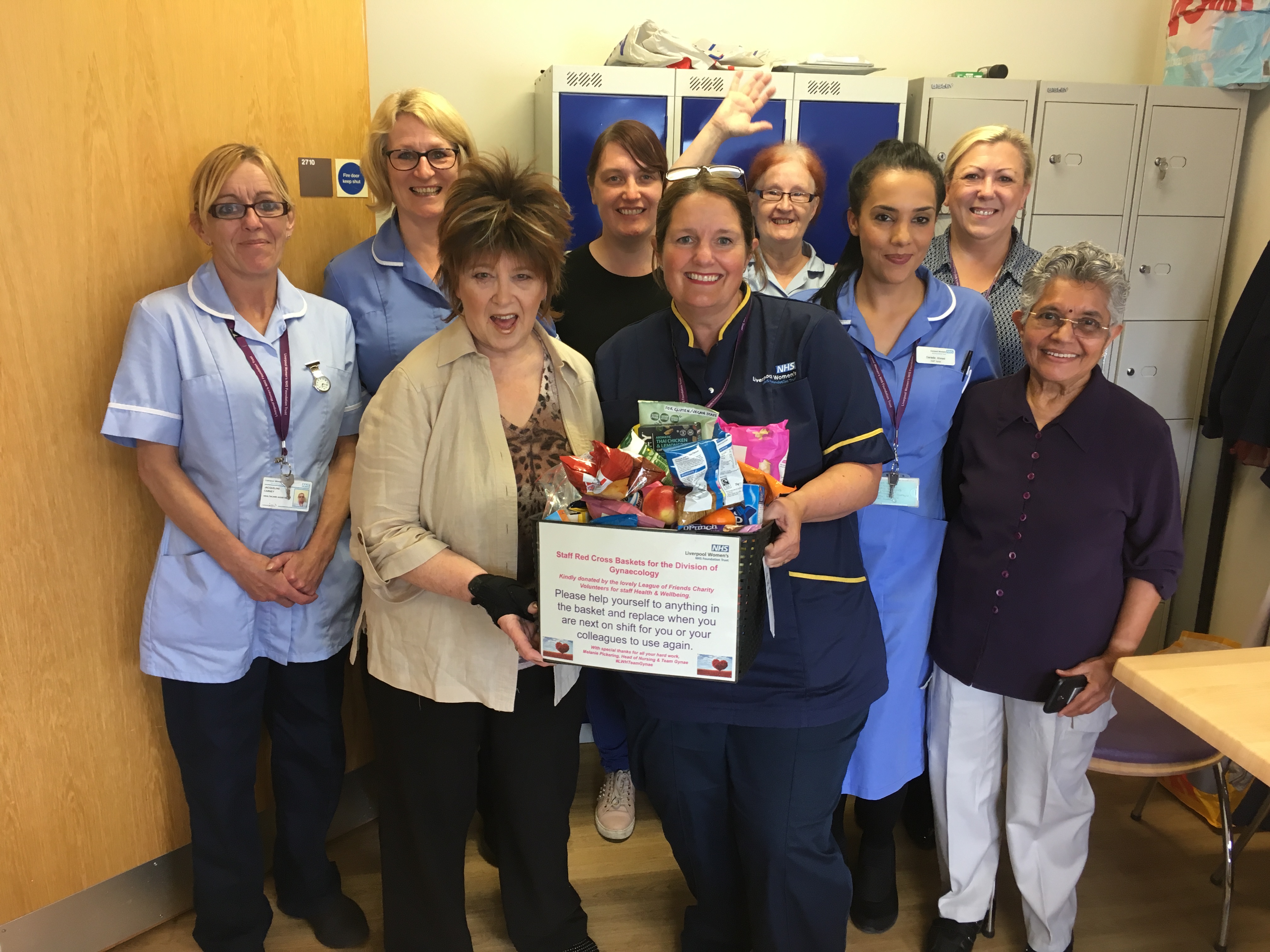 The Liverpool Women's Hospital League of Friends Independent Charity supports the Trust to provide additional services, facilities and equipment for patients, visitors and staff and also the provide the Antenatal Tea Bar and the little elves who appear to decorate the hospital as we approach Christmas time. 
Jacqui Matthews, Chairman voluntarily manages the League of Friends volunteers for the Liverpool Women's Hospital and was asked to support the idea of the introduction of the care baskets. Jacqui said "It has been a joy to provide and create the share and replace care baskets to start off this lovely project. It is great to have the opportunity to look after the staff, we know how busy they are. We hope they enjoy the range of options available and they help them through times of need."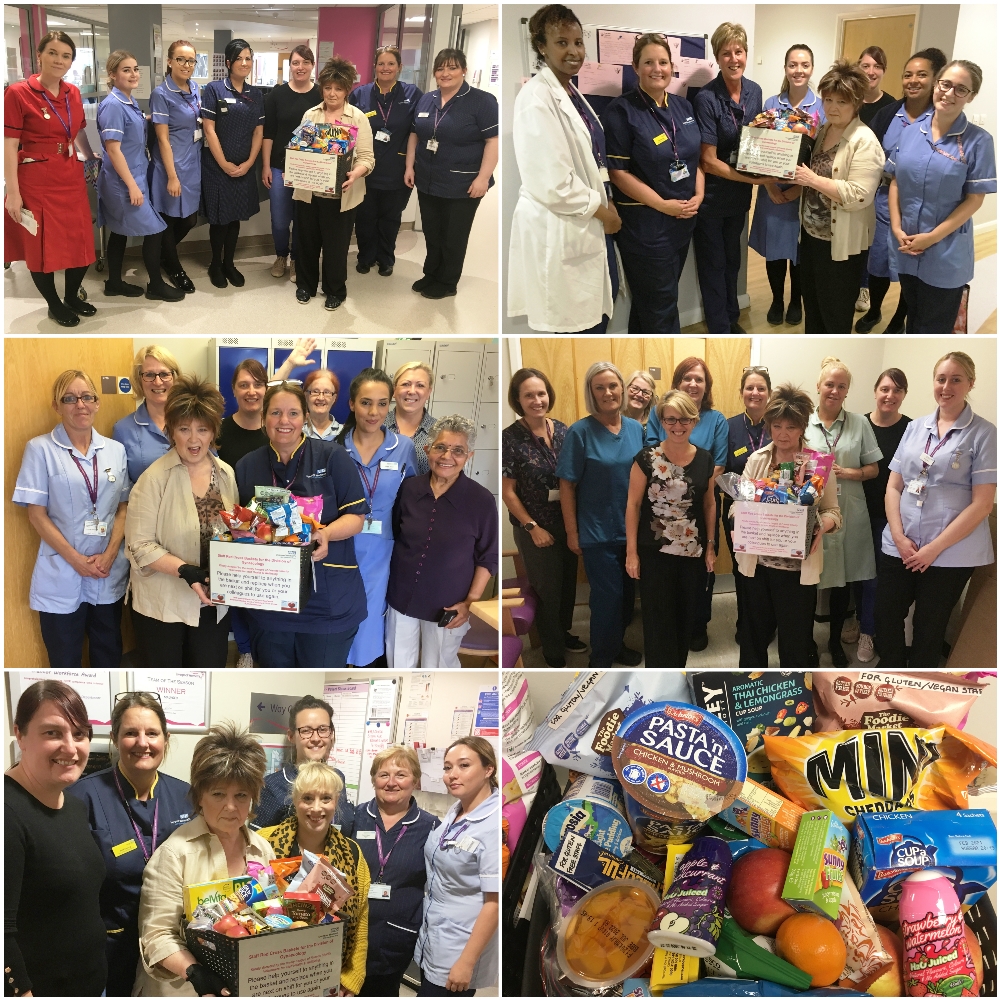 The Division of Gynaecology provides services across Liverpool Women's Hospital which incudes, the Gynaecology Ward for inpatients, Gynaecology Outpatients, Bedford Centre, the Emergency Department and The Hewitt Fertility Centre Liverpool. Offsite Liverpool Women's has services at Aintree Hospital for Gynaecology Outpatients and The Hewitt Fertility Centre in Knutsford.