Annmaria Ellard, Gynaecology Specialist Nurse at the Liverpool Women's Hospital, has been awarded Lansinoh Healthcare Hero, in the 2018 Tommy Awards.
Annmaria has been part of the specialist miscarriage clinic at the Liverpool Women's Hospital for over 25 years, helping women who suffer with multiple miscarriages to stay positive and never give up hope as well as offering professional, compassionate care in what can be a stressful and emotionally charged environment.
The award - given by Tommy's, a charity that raises money for research and support of miscarriage - is presented on a yearly basis to people who go above and beyond in the pursuit of patient care.
The nomination for the award came from a patient who Annmaria has treated and supported while experiencing multiple miscarriages, before finally giving birth to a baby girl in December 2016. Patient, Joanne Ashcroft sent an impassioned letter of nomination to the judges, highlighting how Annmaria has been her healthcare hero throughout the past five years.
Joanne Ashcroft said: "I cannot imagine anyone more deserving, I honestly don't think she realises just what a difference she makes to not only me and my family, but many others too, she would say she was just 'being her'. I am so happy to see Annmaria win this award."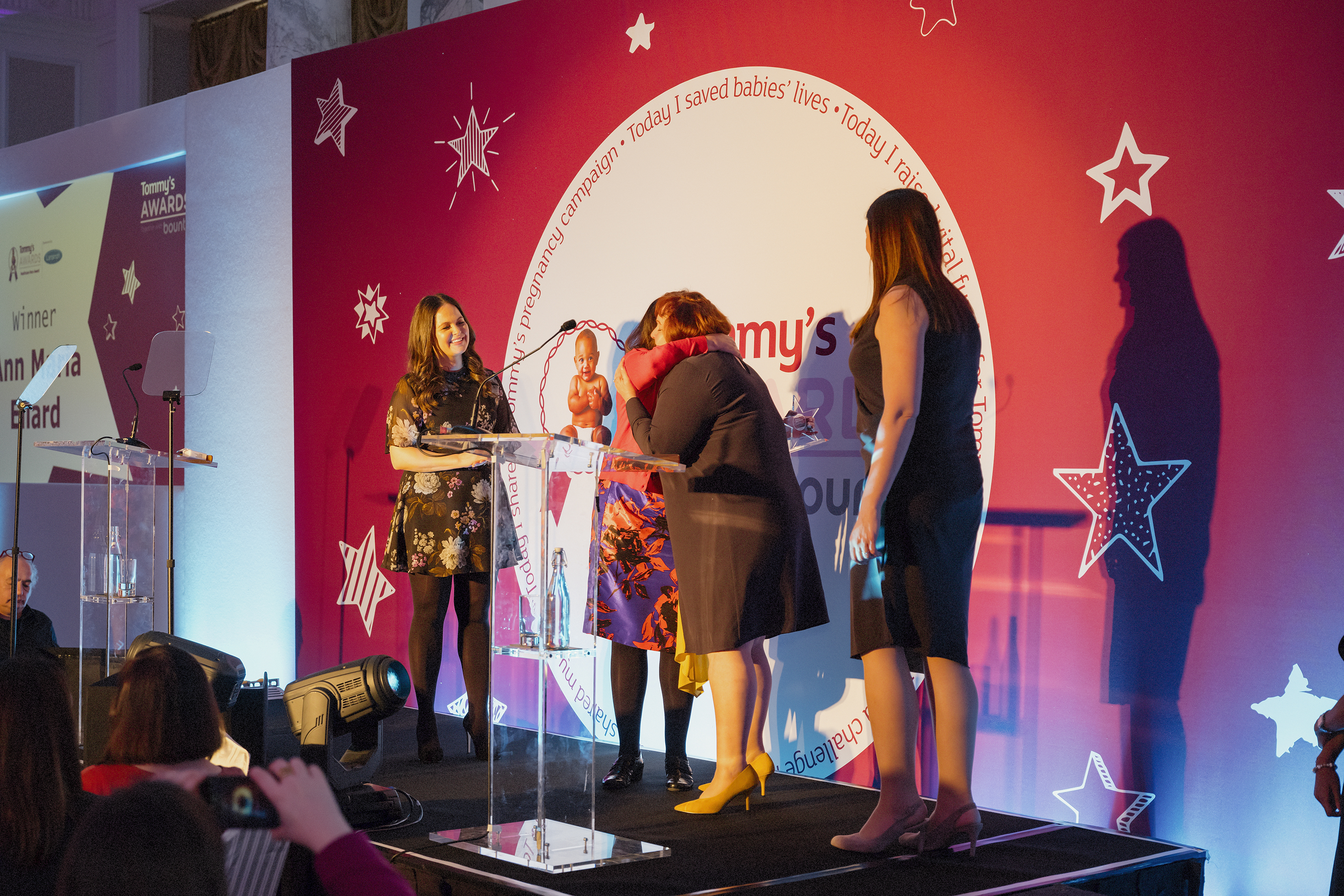 After 14 miscarriages, it was Annmaria who confirmed Joanne's 16th pregnancy. Annmaria gave the reassurance, calmness, hope and belief that Joanne needed. That it will work, and it did.
Joanne continued: "I will be forever grateful to Annmaria and will always remember her care and reassurance. She is the reason we never gave up hope, she always believed we would have a second child, even when I felt my faith deserting me, she would always reassure me that it would happen again for us. Well done Annmaria, you really do deserve this and thank you."
In her role as Miscarriage Specialist Nurse, Annmaria is the first point of contact for patients, taking what can be a full and distressing history of their miscarriages and guiding them through their care. Although she admits to sometimes crying with patients, she is always the professional, keeping calm and reassuring in a way that those who are frightened and suffer loss never forget.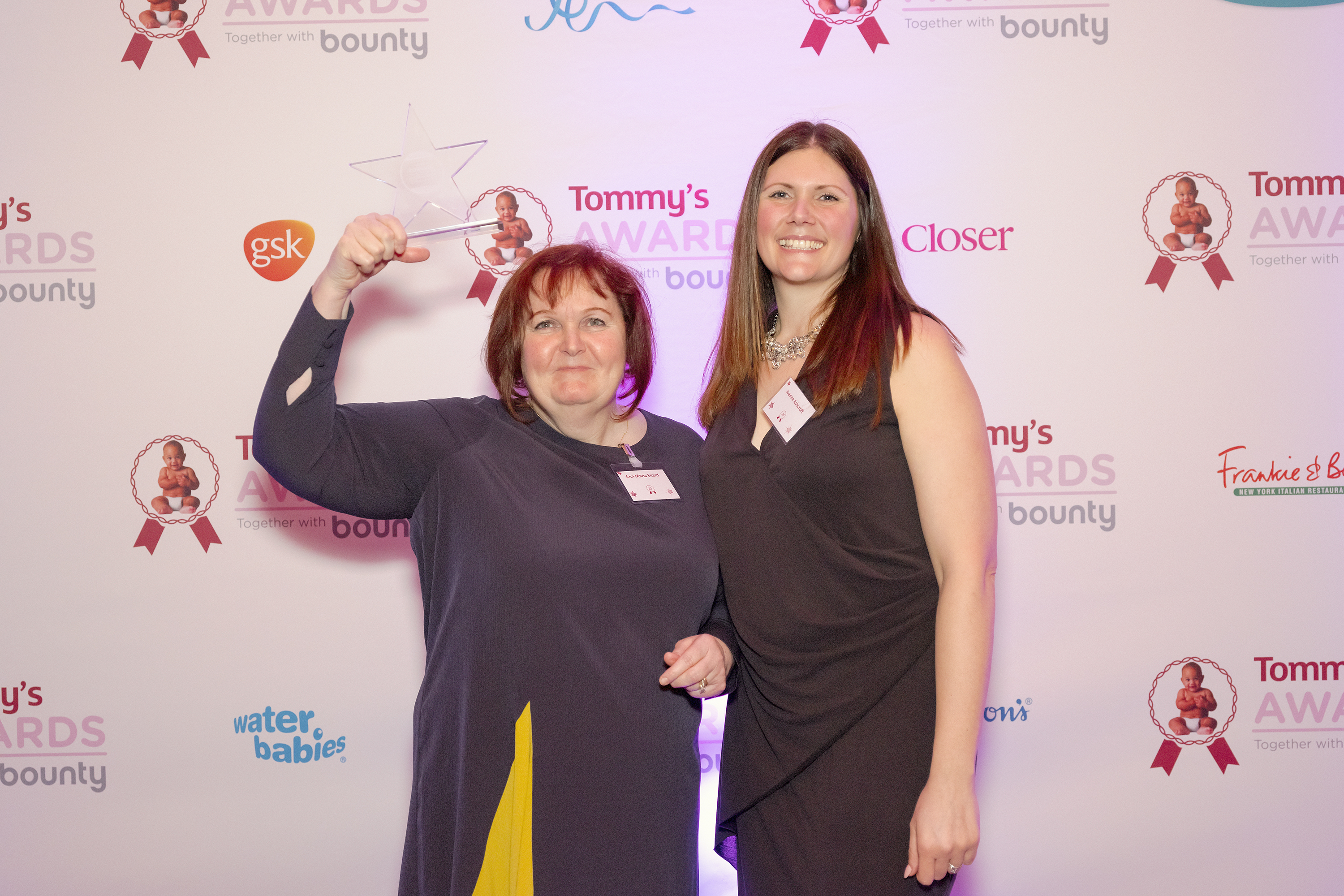 Receiving the award, Annmaria said, "I'm honoured to have been nominated for such an award, let alone win. The fact that the nomination came from one of my previous patients is even more touching. To know that the work that all of us do in the Liverpool Women's miscarriage clinic, has such a positive impact on people's lives really makes you feel humbled. I love my job and helping, supporting the people I meet along the way, makes it all worthwhile."
Annmaria is also the lead of Liverpool Women's Early Pregnancy Assessment Unit (EPAU), for patients between six and 12 weeks' pregnant who may present with pain, bleeding and ectopic pregnancies. It is a time of high anxiety about possible early pregnancy loss, especially those who have already suffered miscarriages.
The Tommy's Awards celebrate special individuals who have been through the most challenging of times, shown great courage and strength, and given amazing support. Specifically, the award presented to Annmaria - the Lansinoh Healthcare Hero Award - recognises medical professional that have provided exceptional physical care or emotional support to parents in difficult times.
Annmaria sat down with Joanne to talk about her pregnancy and how Annmaria has helped her along the way. Watch the video below:
 The award presentation was held on Friday 16th March 2018 at the Landmark Hotel, London.